Overview
Arts Council Programs and Events
Arts Education
Student-Driven Arts Education Project
Community Events
Court House Cultural Center (historic renovated courthouse facility)
Gallery exhibitions featuring local, regional and national artists

Home of Arts Council office
Support to Cultural Organizations & Artists
Community Cultural Information
MartinArts quarterly magazine

Monthly co-op advertising program

Brochure space for cultural organizations and artists at the Cultural Center
Women Supporting the Arts (WSA)
Public Art
Art in Public Places Program a county program supported through a 1% for public art ordinance enacted by the County in 2007. The Arts Council supports the county and distributes calls to artists both for local projects and those located across the State of Florida.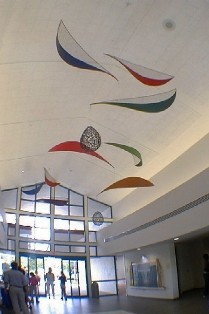 Arts Foundation
Manages designated funds, including the Ronald L Corbin Scholarship Fund, for donors/organizations.

Creating designated funds to enhance programs including Arts & Healing, Youth at Risk and others.