HELP US KEEP THE ART IN MARTIN!
FOREVER ARTS ENDOWMENT CHALLENGE CAMPAIGN
The Arts Council of Martin County has been selected, as one of ten recipients, from across Martin and Palm Beach counties, to be a part of the FOREVER ARTS CHALLENGE. What is Forever Arts? It is a challenge program launched by the Community Foundation for Palm Beach and Martin Counties and funded by the MacArthur Foundation. It will match the dollars we raise, up to $25,000 to open a new endowment fund hosted by the Community Foundation.  We are honored to have been selected and are very excited about the opportunity to build our financial resources to ensure our long term legacy in Martin County. With this match, we will be starting with a $50,000 permanent endowment fund in our name at the Community Foundation for Palm Beach and Martin Counties.  Make a gift today, and we'll be on our way to completing the match. 
---
About the Arts Legacy Society
The Arts Legacy Society honors individuals who have made legacy gifts. Gifts may be designated or unrestricted. Unrestricted gifts will help the Arts Council, through its partner agency, the Arts Foundation for Martin County; establish an endowment fund to ensure the arts endure as a lasting part of the Martin County community.
A Few Legacy Examples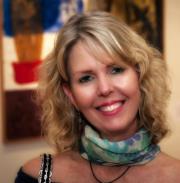 Jeanette & Larry Mueller Leave A Legacy
During his life, Professor Mahlon A. Cline was an artist and served for 30 years with Pratt Institute, as chairman of the Visual Community Department. He built a foundation of knowledge on fundamentals of design, which served as a source for visual communication in business, as well as playing a vital part in the art of painting. Professor Cline was never idle, painting and sketching at every opportunity, and volunteering for the organizations he cared about to promote the arts. He chose to honor those lifetime commitments through gifts made in his will, including a bequest to the Council.
Lawrence A. Sanders, successful South Florida author, established a trust/foundation at the end of his life to be the beneficiary of the on-going royalties and income related to the artist works he created while living. The Lawrence A Sanders Foundation now contributes thousands of dollars across South Florida to support the organization he named in his trust documents. The Arts Council is a very grateful recipient of this on-going, annual support.
Tell us now, that you are are leaving your own, personal legacy for the Arts. Use this form to let us know that you want to be in touch about your Legacy for the Arts.

To learn more about the Arts Legacy Society, to discuss a potential gift or recognition for a gift that you intend to make, please call Nancy Turrell, Executive Director, 772-287-6676. We look forward to helping you create an artistic legacy and honoring you during your lifetime for your dedication and passion for the arts!