Discover Stuart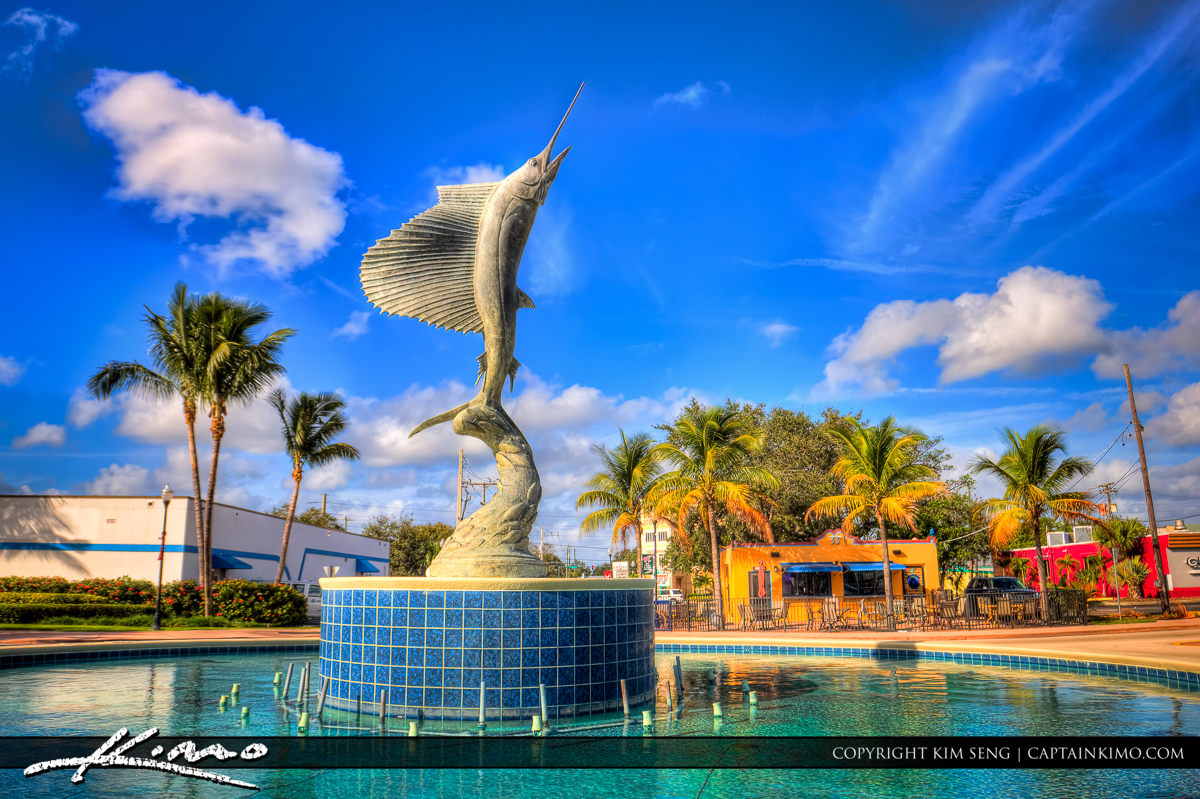 There is a reason why the area was named the nation's #3 best small town to visit in 2015 by Smithsonian Magazine, and why it landed the #9 spot on the House Beautiful "50 Most Beautiful Small Towns in America" list. The natural beauty and attractions here offer up a treasure trove of activities—minus the crowds of its popular next-door neighbors. Stuart, is known as the "Sailfish Capital of the World" because of the many sailfish found off the coast of Martin County, is located along the banks of the St. Lucie River and west of the Indian River near the inlet to the Atlantic Ocean. Stuart is also located on the eastern point of the Okeechobee Waterway, a 54-mile long waterway and Florida's only cross-state canal, which extends from the Atlantic Ocean in Stuart to the Gulf of Mexico in Ft. Myers, giving Stuart the nickname of "The Panama Canal of Florida." Sewall's Point is located on a peninsula with the Indian River (Intracoastal Waterway) to the east and the St. Lucie River to the west. This area offers a wide array of activities, including waterfront and sidewalk cafes, Zagat-rated restaurants and one-of-a-kind boutiques. Stuart's pristine landscaped streets and astonishing skyscraper-free views are full of studios and art galleries, antique shops and museums that add to the small town charm. Residents and visitors alike are invited to come feel the local flavor at the weekly Green Market, monthly waterfront jazz concerts, antique car shows and art festivals providing color and fun throughout the year. The landmark Lyric Theatre, listed on the National Historic Registry and built in 1926 as a silent movie house, brings a full slate of concerts, shows and cultural events to the area.
Adventurers wanting to get back to nature will find an array of outdoor options in the area, including kayaking, hiking, biking and birding options or discovering the pristine and often deserted beach at St. Lucie Inlet Preserve State Park.
A natural gem in this area is Halpatiokee Regional Park: The 180-acre park is situated along the banks of the South Fork of the St. Lucie River and features numerous sporting fields, tennis courts, a playground, covered skating rink and miles of trails. The park is also the home of South River Outfitters Canoe and Kayak Livery Service.  
Finally, take a romantic stroll along Stuart's Riverwalk and enjoy the scenery or gaze upon the Roosevelt Bridge, voted one of the most "Spectacular Bridges Around the World" by Travel and Leisure Magazine. 
---
Make sure to check out:
Rock N' Riverwalk Free Concerts
Lyric Theatre: Doc Grober & The Mudcats "New Orleans Jazz"
Drawing for Adults with Artist Brenda Leigh
26th Annual Downtown Stuart Art Festival
---