2018 ArtsFest Featured Artists: Jim and Tess Dirks!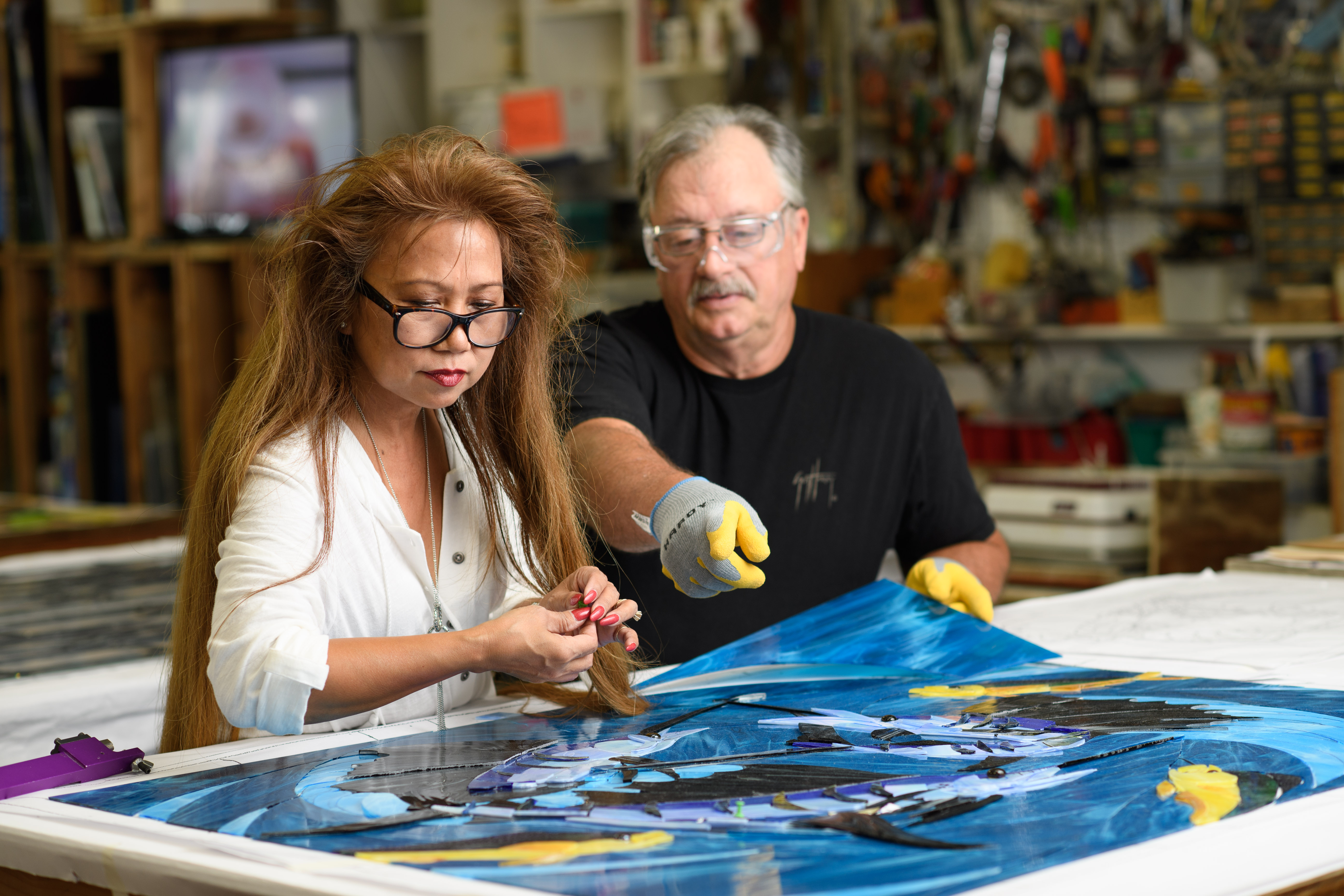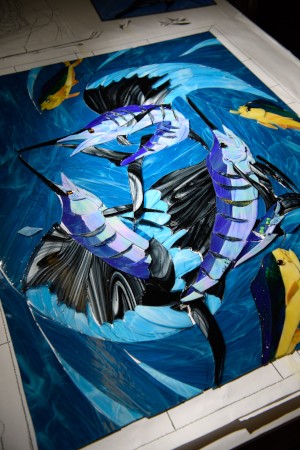 From Jim Dirk's childhood in in the small wheat growing town of Othello, Washington and the Chesapeake Bay area of Maryland, he has been making things. Encouraged by his high school art teacher, he explored all mediums. In high school and in college he spent much of his time creating pottery and ended up as the teaching assistant for his college class. That's when he realized he could teach! When introduced to Stained Glass, he knew immediately that this was what "fit" his artistic sensibilities. He opened his business in Stuart in 1982, Stuart Stained Glass, and along with his wife, Tess and son Jonathan, they teach, mentor, design and create new style art glass they call "Art Dirko" as well as more traditional glass which can be both leaded and etched.
---
Over 100 artists are showcased at ArtsFest every year! This year we are proud to welcome back many returning artists and welcoming others who have never participated in ArtsFest before!  The local artists shared tent will showcase some of our emerging talent along with neighboring tents that our high school art clubs present. Come out ready to invest and bring a great new addition of art into your home!
Check the site map for complete list of participating artists!
---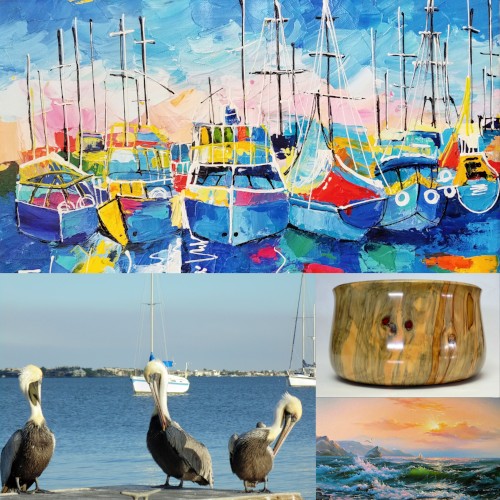 2018 ArtsFest Local Artists:
Lorrie Goss

Gail Kosowski