Current Exhibition: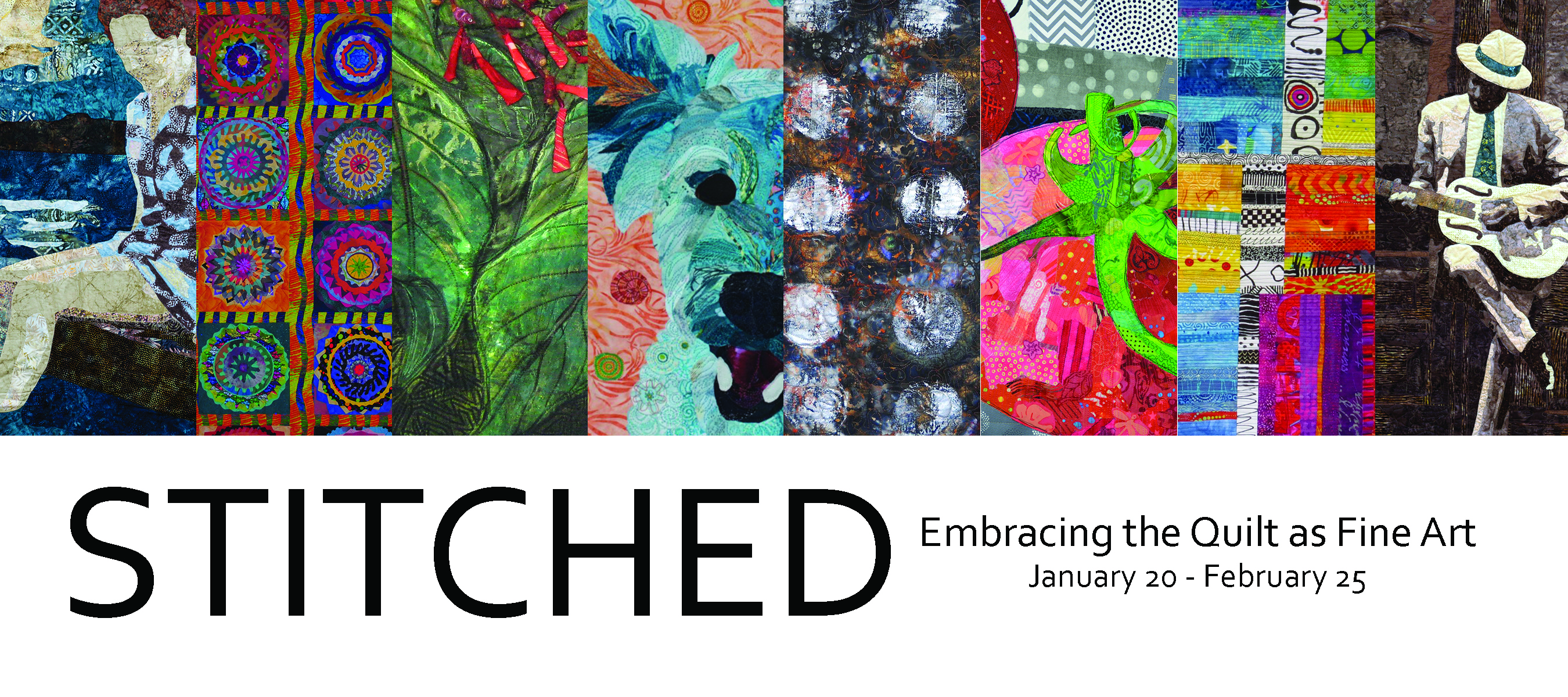 Juried Exhibit featuring artists from the Studio Artist Quilters Association (SAQA). Featuring a variety of images and techniques, the exhibit will include realistic, abstracts, fabric, thread, photos. paint, and recycled ephemera.
Opening Reception
Friday, January 27, 2017 | 5:30-7pm
Exhibition Dates
January 20 - February 25, 2017
---
Upcoming Exhibitions...