Current Exhibition: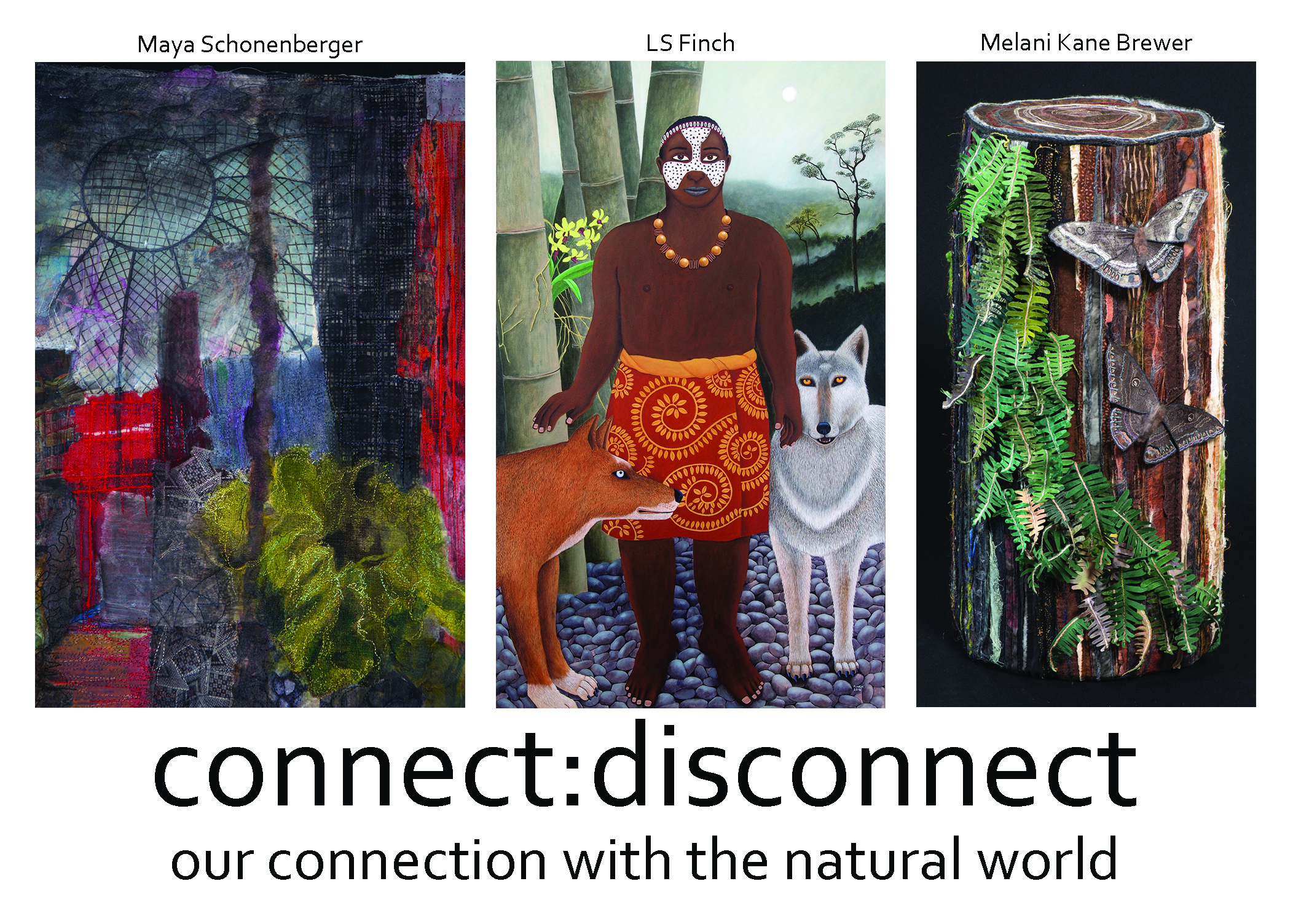 A thought provoking collection of works created from painted canvas, textiles and paper. Visitors will explore the expanding human development and the fragmentation and loss of wildlife habitat; the decline and disappearance of healthy coral reefs due to climate change; the strain on our fresh water systems. connect:disconnect fuses the beauty of our natural world with some of the harsher realities that we face today.

Featuring artists Melani Brewer, Linda Finch, and Maya Schonenberger



Opening Reception


Friday, March 3,2017 | 5:30-7pm

Exhibition Dates
March 3 - April 11, 2017
---
Upcoming Exhibitions...