Many different organizations are looking for you... the artist! See the list below for deadlines for juried shows, public art projects, and more.
Calls to Artists:
Come join us in celebrating 500 years of Cattle Culture in Florida. This Exhibition will depict "Florida Cracker Culture" from the time of the Spaniards to modern day times keeping Florida's Cow Culture alive. Selected artwork will be installed in the Brick

City Center for the Arts Gallery, Ocala FL from January 1st through January 31st, 2016. Public Opening of the exhibit will be January 5th. Cow Culture and Awards Gala will be January 8th, at 7 pm.

The Fish House Art Center, Stuart, Florida, will be holding a Holiday Wreath Benefit Auction. Drop off wreaths Friday and Saturday, November 20th and 21st, 1-5 pm at The Fish House Art Center (Art Gumbo Gallery).

A juried invitational show for the benefit of the Environmental Learning Center, Vero Beach, FL
Reception & Awards Dec. 4, 2015

Seeking artists to help with the "Art from the Heart" project

Deadline: January 4, 2016 Final selections will be chosen based on artistic excellence and originality in reflection of our theme "enriching lives through diversity."

Applications will be accepted between now and November 30, 2015 to exhibit at the Court House Cultural Center for the 2016-2017 year. The application is located on the Programs/Cultural Center Gallery page of the website, or click on the pdf file above.

CLAY GLASS METAL STONE Gallery
All applications must be received by 3 pm Tuesday. December 1, 2015
Lake Worth, Florida

South Florida's News Source for Artists
Voices & Venues is an easy-to-use online source for arts and cultural related information. Search through this website for information on arts events, calls to artists, auditions, performances, workshops, seminars and much more.

Art by Local Artists needed at Art in the Barn on Nov. 14, 2015, 6400 SW Martin Highway, Palm City, FL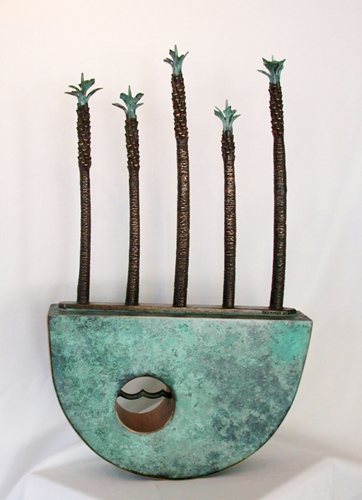 Call for Experienced Art Educator

Downtown Stuart-based children's art studio is growing and looking for experienced teachers for our programs working with children ages 2 to 12 years old for a variety of classes and programs. This is an outstanding opportunity for an art educator to be part of a rapidly growing studio in a wonderful location. This is a part time position with great potential. Artists with teaching experience are also encouraged to apply. Immediate start in time for our busy summer art sessions! Please submit cover letter and resume via email to info@kidsneedmoreart.com.
Classes & Workshops for Artists, This Week