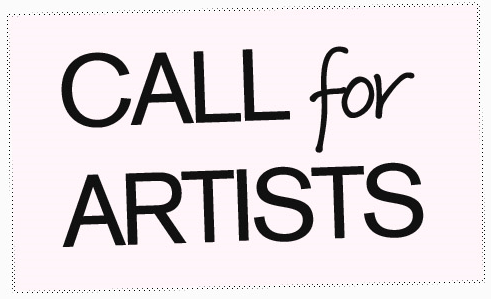 Do you Create Unique Handmade Jewelry and or Accessories? Showcase Your Beautiful Jewelry and Accessories in Mount Dora, Florida!

Deadline to apply: June 15, 2017

The Arts Council of Martin County, Florida invites artists residing in Florida to participate in its 27th Annual All Florida Juried Arts Show. Selected works will be exhibited at the Court House Cultural Center from Friday, September 22 through Tuesday, November 14, 2017.

Located in historic downtown Stuart, the Arts Council of Martin County has been a leader in the arts community since 1980. By providing services to visual and performing artists, arts organizations, students and the public, the Arts Council strives to inspire participation and passion for the arts in our community. The Arts Council provides various programs for the community including ArtsFest, The Court House Cultural Center Gallery and maintains an initiative to support arts education.

Apply on www.callforentry.org
Deadline to apply: July 28, 2017

The Florida A&M University Foster-Tanner Fine Arts Gallery is accepting submissions for the 6th Annual PINNACLE National Juried Art Competition and Exhibition. $1K for Best in Show and cash awards for 1st, 2nd and 3rd places. Selected artists will be featured in PINNACLE's exhibition and catalog. All 2D and 3D mediums are eligible for submission.

Deadline to apply: July 31, 2017

Call for working artists in Martin County, Florida to participate in 2017-18 MCOST

Deadline to apply: August 1, 2017

The Lyric League presents 2nd Annual Youth Arts Celebration
Auditions: September 16, 2017

ALL SOLO AND ENSEMBLE ACTS ARE WELCOME! Singers, musicians, actors, dancers, comics, poets, jugglers, puppeteers, impressionists, magicians, quick change artists...whatever other performing talent you have.

Eligibility: 1st through 12th grade student performers of all kinds.

All acts are required to audition and must audition with the exact piece to be performed if selected, with the same performers, costumes, material, format and length. Performers should wear to the audition what they intend to wear for the actual performance.

Selected acts for the annual variety revue on October 21st will be notified via email within one week of auditioning. Acts will be chosen to create a variety of entertainment. Criteria will be based on entertainment value, showmanship and ability.

There will be a required orientation/dress rehearsal for all selected acts at The Lyric Theatre on October 21st with time to be determined prior to the event.

Acts are limited to 5 minutes.

Acts must be "G" rated

Anyone performing with a track, must furnish reccording on an mp3 player or flash drive.

All singers must perform in one of the following ways:
 Acapella
 With a recorded track that does not have lead vocals
 Live accompaniment (provided by singer)

A piano will be provided by The Lyric Theatre, if needed. All other instruments or equipment used must be carried on and off the stage with the performers within the 5 minute allocated time.

No special flooring may be required or used in the show.

No scenery. Only hand props can be used and must be easily carried on and off by performer on entrance and exit.

Basic stage lighting will be provided by The Lyric Theatre.

All applicants must fill out a registration form and also a signed parental consent/release form if under 18 years of age.

Please feel free to contact Karin Leone, Director of Education with any questions at 772-220-1942, ext 205 or Karin@LyricTheatre.com.

2017 Florida Alliance for Arts Education Summit

The FAAE Summit brings together all stakeholders in Florida Arts Education – dance, music, theatre, and visual art educators, school and district level administrators, arts supervisors, community arts organizations, teaching artists, and arts advocates with the common goal of improving, enhancing, and promoting high quality arts education in Florida. Each year the Summit features dynamic keynote speakers, diverse breakout sessions, engaging panel discussions, inspiring performances and exhibits, recognition of the Florida Arts Model Schools designees, and the annual FAAE Leadership Awards Ceremony. The 2017 Summit will focus on cultivating high-quality arts education for ALL while celebrating the unique art of Florida. We will demonstrate best practices in arts education for all learners, including diverse learning styles, demographic groups, students with special needs, community learners, beyond K-12, and more. The 2017 Summit will also highlight the art of Florida. We are thrilled to host a special performance of "Legendary Florida," a cross-curricular piece featuring music by Florida composer, Robert Kerr, based upon the paintings of Jackson Walker.

Pre-Registration is open through June 12, 2017 at http://www.faae.org/annual-summit

The DeLand Fall Festival of the Arts is an exciting, juried fine art show, celebrating it's 25th year. The historic preservation district of downtown DeLand provides a charming backdrop for this annual festival which is dedicated to those who create as well as those who appreciate and collect art.

Over $55,000 available in judging and purchase awards. Fine art exhibits presented by our juried artists, food trucks, beer tent, music, and youth activities draw a crowd of more than 50,000 patrons over the two day festival.

Deadline to Apply: September 8, 2017 Midnight EST

Curated by Lisa Rockford, is the 4th biennial exhibition of outdoor, site-specific art in Palm Beach County. This unique and alternative format, situated at the prestigious Whitespace - The Mordes Collection, features innovative, contemporary installations and performances that interact with the landscape & outdoor environment. Whitespace is located at 2805 N. Australian Avenue in West Palm Beach.

Deadline to apply: October 1, 2017

Swamp Ape Review is a national online literary journal founded and produced by the MFA in creative writing students at Florida Atlantic University.

The Swamp Ape is a legend that reflects Florida—its mythology, its weirdness—as well as the human desire to create a narrative around that which we can't explain. Submissions to the Swamp should defy form to the extent that the piece's creator might be unsure of where it belongs. Across all genres, we encourage pieces with a hybrid or non-traditional nature—works that subvert our expectations of both content and form and unsettle our assumptions of what is possible.
---
Classes & Workshops for Artists, This Week
---