Calls To Artists
Many different organizations are looking for you... the artist! See the list below for deadlines for juried shows, public art projects, and more.
Calls to Artists:
Application online at www. backusmuseum.com. Work must be delivered April 15 - May 2, 2015, between 10 am & 3 pm, Wednesday through Saturday, and Sunday noon to 3 pm.
A.E. Backus Museum, 500 N. Indian River Dr., Fort Pierce, FL 34950

Applications will be accepted between now and November 30, 2015 to exhibit at the Court House Cultural Center for the 2016-2017 year. The application is located on the Programs/Cultural Center Gallery page of the website, or click on the pdf file above.

South Florida's News Source for Artists
Voices & Venues is an easy-to-use online source for arts and cultural related information. Search through this website for information on arts events, calls to artists, auditions, performances, workshops, seminars and much more.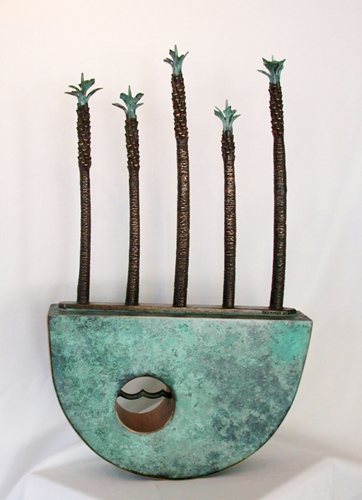 Ten Performance Spots Available To Audition
For Young Musicians Spotlight

Public radio station WQCS / 88.9 FM has 10 audition spots open for area young musicians who would like to audition for an appearance on the public radio station's popular Young Musicians Spotlight to be broadcast in May.

Auditions will be April 11th and April 18th from 9 a.m. to 2 p.m. at the WQCS studios on the Main Campus of Indian River State College in Fort Pierce. The radio station is located in the center of campus under its 500 ft. radio tower at 3209 Virginia Avenue in Fort Pierce.

Please contact Michele Peters at 772.462.7813 with questions. Students can complete an application form online at www.wqcs.org home page to schedule an audition time. Bring a printed copy of the application to the audition.

Application Deadline: April 17, 2015, 5PM EST
The project is open to all visual artists in South Florida.

Call for Vendors for Hobe Sound Stroll Saturday, March 7, April 4 and May 2, 2015

Hobe Sound, FL (February 23, 2015) –The Hobe Sound Chamber of Commerce is recruiting local crafters and artisans who would like to be vendors in the Hobe Sound Stroll. Artists & crafters who offer fine art, gifts, jewelry, home décor, pet products, skin care products, green market items, plants and flowers, nautical crafts or anything of the like are encouraged to participate. Also invited to participate are local food trucks, treat carts and ice cream trucks. The Stroll will run the first Saturday of the month, through May 2015 from 6:00pm to 9:00 pm starting at Taste restaurant, 11750 SE Dixie Highway in Hobe Sound. Patrons will enjoy live music and a variety of food trucks. For more information or to reserve a booth call Susan Janes at 772-545-3411.

Each year, young writers with and without disabilities, in U.S. grades 6-12 (or equivalents) or ages 11-18 for non-U.S. students, are asked to explore the disability experience through the art of script writing for stage or screen. Young writers with and without disabilities are encouraged to submit a one-act script of any genre. Entries may be the work of an individual student or a collaboration by a group of up to five students. The competition has three divisions: grades 6-7 (ages 11-13), grades 8-9 (ages 13-15), and grades 10-12 (ages 15-18) (or equivalents). A panel of theater professionals selects division winners.
Applications will be accepted online. For more information and for the online application, visit http://www.kennedy-center.org/PDP. The application deadline is Monday, April 13, 2015 at 11:59 p.m. Pacific Time.

3rd Annual St. Augustine Chalk Walk - May 1 - 3, 2015 in downtown historic St. Augustine
Chalking Workshop: March 28, 2015, 9-12 noon

Presented by the Alliance for the Arts
Deadline for Entries: Friday, May 1, 5PM
Open to all artists residing in Florida.

Submissions close 31 August 2015. Entry is £20 plus VAT (approximately $30.17). Now in its eighth year, the Prize is an internationally renowned award presented by Aesthetica Magazine that enables emerging and established artists to showcase their work and further their involvement in the art world.

Call for Experienced Art Educator

Downtown Stuart-based children's art studio is growing and looking for experienced teachers for our programs working with children ages 2 to 12 years old for a variety of classes and programs. This is an outstanding opportunity for an art educator to be part of a rapidly growing studio in a wonderful location. This is a part time position with great potential. Artists with teaching experience are also encouraged to apply. Immediate start in time for our busy summer art sessions! Please submit cover letter and resume via email to info@kidsneedmoreart.com.
Classes & Workshops for Artists, This Week