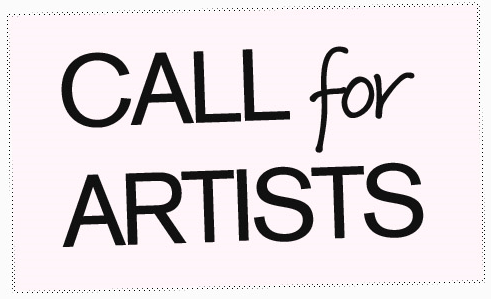 A Juried Exhibition presented by The Arts Council, Inc., of Martin County, Florida
The Arts Council of Martin County, Florida invites artists residing in Florida to participate in its 26th Annual All Florida Juried Arts Show. Selected works will be exhibited at the Court House Cultural Center from Friday, September 23 through Tuesday, November 8, 2016.
For questions, call (772) 287-6676 or email jhearn@martinarts.org
Deadline for entry: July 29, 2016

In 2016 the Arts Council of Martin County is having an art exhibit featuring the current art work of high school students who have exhibited in the Marvin S. Cone Annual High School Juried Art Show over the past 29 years. This will be a juried competition and we would like to include all varieties of art including commercial art of any kind, body art, fine art, architecture, photography, illustration, painting, etc. We want to showcase the production of your art as it stands today. We are looking for past students who are now employed in some form of art career, or are doing their own personal art for pleasure and relaxation. If you know of other artists who might not be on my list please pass along this information. (Click the title above for entry form.)

If you have any questions you may contact Jennifer Hearn at (772)287-6676 ext 6, or you may contact me at my email address below. I hope to hear from many of you and wish to have a very successful art show this summer.
Sincerely, Tom Prestopnik tjpresto2002@yahoo.com

Eligibility: Current PAID Membership in PCAA, HSFAL, AAMC, JBAL, or The Arts Council
Exhibition Dates: June 10 - August 12, 2016
Opening Reception: Friday, June 10, 2016, 5:30 to 7:00 p.m.

Location & Hours:
Arts Council Court House Cultural Center, 80 SE Ocean Blvd., Stuart, Florida 34994
Exhibition hours are: Tues - Friday, 10 AM to 4 PM

Florida Studio Theatre is seeking compelling short plays and sketches for inclusion in the annual New Play Festival during the spring.

Art Mundo is inviting artists to jury in to participate in our biggest fundraiser of the year - Calendart 2017. Calendart is a fabulous opportunity to support Art Mundo's mission of providing education, exhibition and community outreach in the contemporary arts and start or add to your personal art collection. Each calendar, and there will be 24 Calendart calendars this year, includes 12 original works of art by 12 different artists.

To become an Art Mundo Calendart 2017 artist all the artist needs to do is create one original 5 x 7 work of art in any 2D medium and enter it to be juried by the deadline of Wednesday, June 15th, 2016. There are other requirements - landscape position, inserted into an 8 x 10 white mat, on paper or lightweight substrate - and the artist can find all of the details by visiting Art Mundo's Artist Opportunities page on the website, www.artmundo.org, and reading the prospectus and printing the application. This year's Calendart winners will be asked to create an additional 6 works of 5 x 7 art.

2016 will be the 7th year Art Mundo has created these unique, one-of-a-kind calendars showcasing the work of our areas very talented artists. These calendars are collector's items and only 24 of them will be available for 2017. All artists are encouraged to enter the competition for Calendart.

The Division of Cultural Affairs and Citizens for Florida Arts, Inc. invite Florida artists to apply for Blended Learning Program: Strategic Planning & Funding Your Work, a multi-format course in financial and business management to help artists establish a secure base upon which to create and grow their work presented by the Creative Capital Foundation for Individual Artists. This integrated program combines a one-day Strategic Planning & Fundraising in-person workshop, three live webinars, a series of online courses, artist working groups and small group phone consultations. It will provide valuable tools for individual artists to frame the fundamentals of an art business plan and set goals for themselves and their work. The workshop is limited to 24 artists who must commit to taking part in the in-person workshop and all remote events. To be eligible to apply for this workshop, artists must be Florida residents. The workshop is open to artists working in any discipline.

Deadline: May 16, 2016. Artists will be notified of their inclusion in this opportunity no later than Tuesday, May 24, 2016.

2017 is the year to hold an OPEN STUDIO Tour in Martin County!

February or March would be good months to hold this event- 9 months should be enough time to plan this event and make it a success. I have participated in these events when I lived in North Carolina. Our Artist Guild started with a one weekend event and it has grown now to cover 2 weekends every year. People look forward to visiting the artists studios and the artists claim they make major sales during these visits, they also make collectors.

Meeting at Fish House Art Center in Port Salerno May 18, 2016 at 11:00 am.
4745 SE Desoto Ave Stuart, FL

The St. Augustine Art Association presents the 7th Annual Nature & Wildlife Exhibition July 23 - Aug 28. This fine art, juried exhibit features 2D & 3D original work depicting the beauty and diversity of the natural world: landscapes, plants, birds, wildlife, etc. All media is accepted, however no giclees or reproductions are permitted.

Deadline: June 6, 2016

Mount Dora Center for the Arts

"The visual narrative of the work submitted for review should evoke the feeling of intimacy and how you interpret intimacy. We are searching for images that go beyond the obvious to get at something deeper. Think beyond human subjects. Stretch your imagination. Photographs may be print and/or digital."

Deadline: July 11, 2016

360 XOCHI QUETZAL is a FREE artist residency located on Lake Chapala, Mexico. International writers, playwrights, visual artists, fiber artists, filmmakers, photographers, new media artists, dancers and musicians are all welcome to apply for a 1-month residency. Apply thru CAFÉ www.callforentry.org.

Deadline:August 7, 2016 - Winter applications

AIRIE invites visual artists, composers and writers to seek both solitude and solidarity in the inspiring environment of Everglades National Park. Artists are provided a furnished apartment for the length of the residency, usually four weeks. Visual arts include painting, sculpture, photography, installation and video. Writers include poets and authors of fiction, creative non-fiction and creative journalism. Composers, dancers and performance artists are welcome to apply. Work submitted should be of professional quality. No student work will be eligible.

Deadline: June 15, 2016

The Listening Room Festival puts performing artists in front of an audience interested in listening to their music. The festival has launched its annual contest to select independent touring artists to perform their music in next April's festival in Florida. This one-of-a-kind festival is a live music event consisting of house concerts and a valuable showcase opportunity in front of our global network of house concert presenters who travel from all over the world to attend. Artists need two live videos and an up-to-date website to apply.

Deadline: May 31, 2016

Open to all photographers/ $25 Entry Fee per Entry. Work must be delivered between 10AM - 3PM, Wednesday - Saturday or 12-3PM, Sunday April 20th - May 6th. No work will be accepted after 3PM on Friday, May 6th.

Applications will be accepted between now and December 30, 2016 to exhibit at the Court House Cultural Center for the 2017-2018 year. The application is located on the Programs/Cultural Center Gallery page of the website, or click on the pdf file above.
Aesthetica Art Prize 2016 is now open for entries. Now in its ninth year, the Prize is an internationally renowned award presented by Aesthetica Magazine that enables emerging and established artists to showcase their work and further their involvement in the art world. To enter, visit www.aestheticamagazine.com/artprize.

Deadline:August, 31 2016
---
Classes & Workshops for Artists, This Week
---