Calls To Artists
Many different organizations are looking for you... the artist! See the list below for deadlines for juried shows, public art projects, and more.
Calls to Artists:
Apply Now on Zapplication.org for ArtsFest in Memorial Park & East Ocean Boulevard, Stuart, Florida. Festival dates are March 28 & 29, 2015. Last day to apply...October 10, 2014

Wed., October 1, 2014
11 am
Court House Cultural Center, 80 E Ocean Blvd., Stuart, FL

Apply on CaFE (callforentry.org)

Call to Artists: Ground Floor Farm Night Market

Artists for the Opening party on October 11

Ground Floor Farm
100 SE MLK Blvd.
Stuart, FL
772-600-4230
groundfloorfarm@gmail.com

Lighthouse Center for the Arts, Tequesta, Florida
Early Submission for March 2015 competition
2nd Annual Plein Air Festival, March 12-15, 2015
EARLY REGISTRATION - Deadline for entry – September 18, 2014
(REGULAR REGISTRATION - Deadline for entry - February 4, 2015)
Over $10,000 in cash and prizes! Exhibition of finished work will be on display and for sale March 15 through March 28, 2015

Deadline for Entries: October 9, 2014
Cash Prizes totaling $1875.00
Show Dates at Port St. Lucie Civic Center Art Gallery:
Nov. 21 - Jan. 15, 2015
For Complete Prospectus Go To:
www.tcpcinc.org
click on "FROM THE HEART"

Applications for the 2015 Old Florida Celebration of the Arts in Cedar Key March 28 & 29, are open through www.zapplication.org. We are hoping you are interested in joining us next year for our 51st Annual Event which will host 120 fine artists and craftsman all on Historic 2nd Street in Cedar Key.

Application Deadline is November 15, 2014

For those of you who were not with us in 2014, artists surveys were very positive with 80% of artists being moderately or extremely satisfied. Our organization, hospitality and artists amenities were commended by numerous artists. Cedar Key is a small island community located in the center of Florida's Nature Coast, 60 miles SW of Gainesville. www.CedarKeyArtsFestival.com cedarkeyartsfestival@gmail.com 352-543-5400

Call for Experienced Art Educator

Downtown Stuart-based children's art studio is growing and looking for experienced teachers for our programs working with children ages 2 to 12 years old for a variety of classes and programs. This is an outstanding opportunity for an art educator to be part of a rapidly growing studio in a wonderful location. This is a part time position with great potential. Artists with teaching experience are also encouraged to apply. Immediate start in time for our busy summer art sessions! Please submit cover letter and resume via email to info@kidsneedmoreart.com.

Deadline is August 31, 2014
Prizes include an exhibition, publication and more.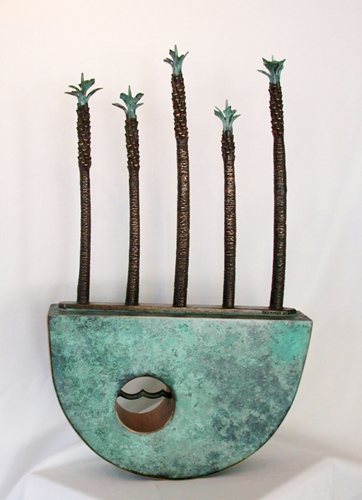 South Florida's News Source for Artists
Voices & Venues is an easy-to-use online source for arts and cultural related information. Search through this website for information on arts events, calls to artists, auditions, performances, workshops, seminars and much more.
Classes & Workshops for Artists, This Week
Monday, October 27, 2014

Monday, October 27, 2014 9:00 am - 3:00 pm