Calls To Artists
Many different organizations are looking for you... the artist! See the list below for deadlines for juried shows, public art projects, and more.
Calls to Artists:
Deadline: March 2, 2015
St Lucie County Board of County Commissioners Arts in Public Places Program
Arts & Cultural Alliance SLC, Presents: Scientist in Residence with Photographers Artist Call

New! The Emergent Technologies Institute at Florida Gulf Coast University
Entry Deadline: March 3, 2015, at 5 pm ET.

Saturday, February 28, 2015, 10 am - 5 pm
Sandhill Cove, 1500 SW Capri St., Palm City, FL (Corner of Mapp & Matheson)
Open to the Public, no Display Fee

FRIENDS OF JONATHAN DICKINSON STATE PARK ANNOUNCE AN EXCITING EVENT AND OPPORTUNITY TO SELL YOUR ART!

THE EVENT WILL CONSIST OF THREE PARTS:
• A flower show January 9-11, 2015, consisting of live orchids and floral exhibits
• A show of two (painting, photography, mixed media) and three (sculpture, glass) dimensional art work, on display in the gallery of the Elsa Kimbell Environmental Education and Research Center in the park from January 9–February 20, 2015
• A show of live plein air painting

Presented by the Alliance for the Arts
Deadline for Entries: Friday, May 1, 5PM
Open to all artists residing in Florida.

Apply on CaFE (callforentry.org)

Lighthouse Center for the Arts, Tequesta, Florida
Early Submission for March 2015 competition
2nd Annual Plein Air Festival, March 12-15, 2015
EARLY REGISTRATION - Deadline for entry – September 18, 2014
(REGULAR REGISTRATION - Deadline for entry - February 4, 2015)
Over $10,000 in cash and prizes! Exhibition of finished work will be on display and for sale March 15 through March 28, 2015

Call for Experienced Art Educator

Downtown Stuart-based children's art studio is growing and looking for experienced teachers for our programs working with children ages 2 to 12 years old for a variety of classes and programs. This is an outstanding opportunity for an art educator to be part of a rapidly growing studio in a wonderful location. This is a part time position with great potential. Artists with teaching experience are also encouraged to apply. Immediate start in time for our busy summer art sessions! Please submit cover letter and resume via email to info@kidsneedmoreart.com.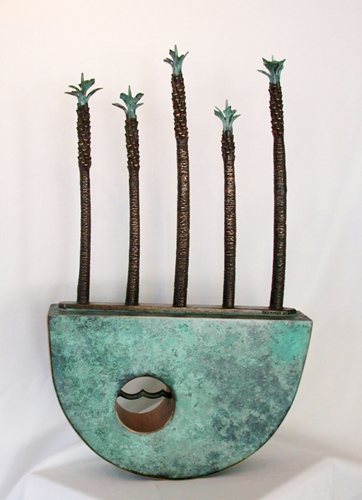 South Florida's News Source for Artists
Voices & Venues is an easy-to-use online source for arts and cultural related information. Search through this website for information on arts events, calls to artists, auditions, performances, workshops, seminars and much more.
Classes & Workshops for Artists, This Week