Calls To Artists
Many different organizations are looking for you... the artist! See the list below for deadlines for juried shows, public art projects, and more.
Calls to Artists:
A Juried Exhibition presented by The Arts Council, Inc., of Martin County, Florida
The Arts Council of Martin County, Florida invites artists residing in Florida to participate in its 25th Annual All Florida Juried Arts Show. Selected works will be exhibited at the Court House Cultural Center from Friday, September 25 through Saturday, November 14, 2015.
For questions, call (772) 287-6676 or email jhearn@martinarts.org

Calling All Artists! Poinsettia Power Wreath-A-Thon

The Council on Aging at the Kane Center, Stuart, FL invites all artists to create a wreath in conjunction with the Poinsettia Power Holiday Luncheon, Fashion Show, Gift Bazaar and Silent Auction on Wednesday, December 2, 2015. Wreaths to be auctioned off on December 2.
Submission Date: Thursday, October 1, 2015 to the Kane Center
For questions, call 561-704-7731 or 772-223-7831
Proceeds benefit Meal on Wheels program.

Deadline: 3 pm Tuesday, July 21, 2015
Drop off Art Work at CLAY GLASS METAL STONE Gallery, 15 South J Street , Lake Worth.
Opening Reception on July 24th

Applications will be accepted between now and November 30, 2015 to exhibit at the Court House Cultural Center for the 2016-2017 year. The application is located on the Programs/Cultural Center Gallery page of the website, or click on the pdf file above.

The Barn Theatre Auditions

The female Odd Couple - Comedy -- Aug. 2, 3 ,& 4, 2015

Laura - Mystery -- Aug. 30, 31, & Sept 1, 2015

Sex Please, We're Sixty - Comedy -- Nov. 15, 16 & 17, 2015

Guys & Dolls - Musical Comedy -- Nov. 29, 30 & Dec. 1, 2015

Send Me No Flowers - Comedy -- Feb. 14, 15, & 16, 2016

The Convertible Girl - Comedy - March 20, 21 & 22, 2016

South Florida's News Source for Artists
Voices & Venues is an easy-to-use online source for arts and cultural related information. Search through this website for information on arts events, calls to artists, auditions, performances, workshops, seminars and much more.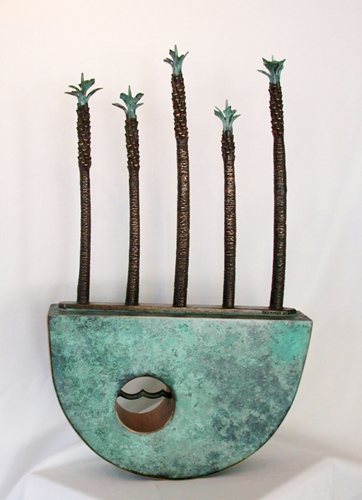 Submissions close 31 August 2015. Entry is £20 plus VAT (approximately $30.17). Now in its eighth year, the Prize is an internationally renowned award presented by Aesthetica Magazine that enables emerging and established artists to showcase their work and further their involvement in the art world.

Call for Experienced Art Educator

Downtown Stuart-based children's art studio is growing and looking for experienced teachers for our programs working with children ages 2 to 12 years old for a variety of classes and programs. This is an outstanding opportunity for an art educator to be part of a rapidly growing studio in a wonderful location. This is a part time position with great potential. Artists with teaching experience are also encouraged to apply. Immediate start in time for our busy summer art sessions! Please submit cover letter and resume via email to info@kidsneedmoreart.com.
Classes & Workshops for Artists, This Week
July 27 - Aug 17, 5 - 7 pm

Monday, July 27, 2015

Monday, July 27, 2015