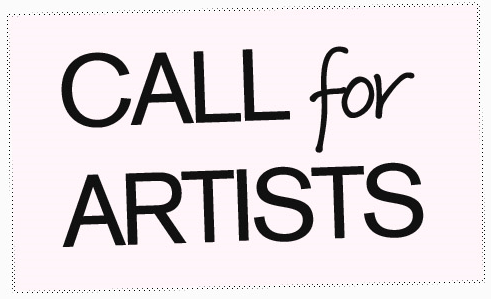 All photographers residing in the United States are invited to submit one photograph taken in the United States after January 1, 2014 for Camera USA® 2018: National Photography Exhibition and Award. Now in its 8th year, Camera USA® is a national competition created by the Naples Art Association to inspire and encourage photographers of all skill levels and from all regions of the United States. The program features three professional jurors, one cash prize of $5,000, five $100 honorable mention awards, and culminates with a brick and mortar exhibition held at the Naples Art Association from June 4 through August 3, 2018.

Deadline to apply: March 5, 2018

The Mattie Kelly Arts Center Galleries at Northwest Florida State College are pleased to announce the 26th Emerald Coast National Juried Fine Arts Exhibition, May 19 - Jun 22, 2018. Artists 18 years of age and older living in the United States are eligible to apply. This year's juror is Dennis Harper, MFA, Curator of Collections and Exhibitions, Jule Collins Smith Museum of Fine Art. A minimum of $3000 in prizes will be awarded, with first place garnering $1000 and the opportunity for a solo exhibition running concurrently with the 2019 Emerald Coast National.

Deadline to apply: March 31, 2018

The Frank C. Ortis Art Gallery and Exhibit Hall is a premier exhibition and learning space dedicated to fostering connections and community engagement. The Frank Art Gallery is now accepting artwork submissions and exhibition proposals from artists at any stage in their career. All media are acceptable.

Deadline to apply: Ongoing

The John and Mable Ringling Museum of Art in Sarasota, Florida, will be offering paid internships to be held for ten weeks, from June 4 – August 9, 2018. The Ringling is part of Florida State University and serves as the State Art Museum of Florida. Located on a 66-acre site overlooking Sarasota Bay, it consists of an art museum, circus museum, historic home, theater, and research library.

Summer internships at the Ringling combine practical, hands-on experience working on a project for a specific department with exposure to all aspects of the Museum's operation.

The internships are in the following departments:
Admissions
Archives
Conservation
Curatorial
Education
Grounds

Interns earn $11.50 per hour (less taxes) and are paid bi-weekly. Interns are responsible for their own housing (the Museum will assist with locating nearby rentals). International applicants must have a current US Visa and be eligible to work in the US. The positions require fingerprinting. The Museum encourages students from all backgrounds to apply and is committed to a culturally diverse group.

Swamp Ape Review is a national online literary journal founded and produced by the MFA in creative writing students at Florida Atlantic University.

The Swamp Ape is a legend that reflects Florida—its mythology, its weirdness—as well as the human desire to create a narrative around that which we can't explain. Submissions to the Swamp should defy form to the extent that the piece's creator might be unsure of where it belongs. Across all genres, we encourage pieces with a hybrid or non-traditional nature—works that subvert our expectations of both content and form and unsettle our assumptions of what is possible.
---
Classes & Workshops for Artists, This Week
---