Calls To Artists
Many different organizations are looking for you... the artist! See the list below for deadlines for juried shows, public art projects, and more.
Calls to Artists:
Music students in the four-county area, northern Palm Beach and south Brevard counties are invited to audition for public radio station WQCS / 88.9 FM's popular Young Musicians Spotlight, a one-hour radio special featuring the talent of young musicians.

The auditions will be Saturday, April 26 from 9 a.m. to 2 p.m. and Saturday, May 3 from 9 a.m. to 2 p.m. at the WQCS Studios on the Main Campus of Indian River State College, 3209 Virginia Avenue in Fort Pierce. The auditions are the first step to a performance on the station's locally-produced music special.

Register for an audition time by completing an online form on the WQCS home page at www.wqcs.org and emailing the completed form to YMS@wqcs.org . Please bring a printed copy of the application form to the scheduled audition.

Deadline: 5 p.m., Monday, May 19, 2014.

Deadline is August 31, 2014
Prizes include an exhibition, publication and more.

Deadline to submit a proposal is May 26, 2014

ART IN PUBLIC PLACES SEEKING PROPOSALS FOR DOWNTOWN JACKSONVILLE PARKING GARAGE
The City of Jacksonville's Art in Public Places Program, along with the Cultural Council of Greater Jacksonville and the Office of Public Parking, announce a state-wide call to artists for the Water Street Parking Garage Enhancement Project.
For more details: CulturalCouncil.org/WaterStreetGarage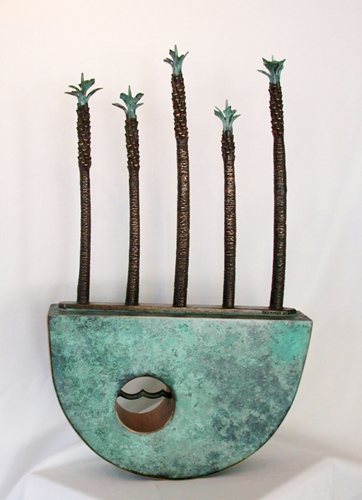 The State of Florida, Division of Cultural Affairs announces grant applications are open for the Individual Artist Fellowship Program. This program recognizes the creation of new artworks by individuals of exceptional talent and demonstrated ability. Fellowship awards support the general artistic and career advancement of the individual artist. Application deadline June 1, 2013. Open to Visual and Media artists this year. (Literature, Music, Theatre, Dance, Folk Arts, and Interdisciplinary are due June 1, 2014

South Florida's News Source for Artists
Voices & Venues is an easy-to-use online source for arts and cultural related information. Search through this website for information on arts events, calls to artists, auditions, performances, workshops, seminars and much more.