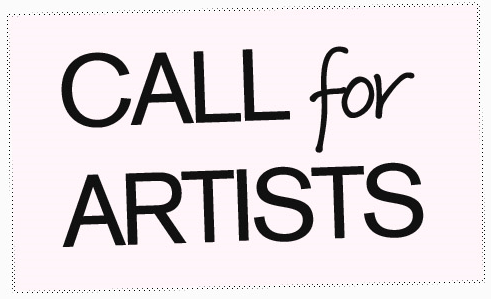 Biennial exhibition open to artists residing in the United States. The Competition is open to all media, subject matter and genres of artwork created after January 1, 2013.

The exhibition will be on view in the Naples Art Association's Frederick O. Watson Gallery from March 17 – April 15, 2017.

Deadline to apply: January 16, 2017

Artists participating in the juried competition must be 2017 members of the Southern Watercolor Society and reside in the District of Columbia or one of the following southern states: Alabama, Arkansas, Delaware, Florida, Georgia, Kansas, Kentucky, Louisiana, Maryland, Mississippi, Missouri, North Carolina, Oklahoma, South Carolina, Tennessee, Texas, Virginia or West Virginia. Members in good standing who have moved from these states remain eligible. Dues are $30.00 and may be paid online at www.southernwatercolorsociety.org.

The Tallahassee International is an annual, juried competition organized by the Florida State University Museum of Fine Arts and juried by faculty from the College of Fine Arts. The competition is open to artists 18 years of age or over, and all media are eligible for consideration. There is a First Prize Award of $1,000, a Second Prize Award of $500.

Deadline to apply: February 14, 2017

The City of Pompano Beach Public Art Program is seeking a professional artist as part of an Artist in Residency Program. This is a Community Engagement Program. The selected artist should have experience with working in low income neighborhoods. The artist will work with the residents of Collier City implementing Engagement Activities that will assist in creating a design for a final artwork that will be installed in the neighborhood. The Engagement Activities and final artwork are to be based on aspects that will improve the quality of life for the community and create an artwork that is representative of what those living in the community would like to see.
The Artist in Residence will visit Collier City, build relationships and work with community members by implementing Community Engagement Activities that represent the community. Using these Activities, the artist will develop a work of art that will be installed in Collier City at the end of the residency. This program will take place for a period of one year with an outcome of at least one completed and installed artwork project. The main goal of this project is to build relationships and engagements through developing a concept for the artwork.

Deadline to apply: January 25, 2017

The Tallahassee International is a juried competition open to artists 18+ in the US and worldwide with all media and subject matter eligible for consideration. First prize is $1000 and second prize is $500. A color catalog is produced of accepted works, and in most cases return shipping is provided within the US. The entry fee is $20 for 2 works. Only one entry per person. Juried by selected faculty from the FSU College of Fine Arts. The exhibition is scheduled for August 28 - October 1, 2017.

Deadline to apply: February 14, 2017

All photographers residing in the United States are invited to submit one photograph taken in the United States after January 1, 2013 for the Naples Art Association's seventh annual photography competition which will be on view in Naples, Florida from June 19 - August 4, 2017. A $5,000 award will be presented to one photographer. The National Photography Award winner will receive three-nights hotel accommodations in Naples, Florida and travel to attend the preview reception on June 16, 2017. Three distinguished jurors will review all entries and nominate the National Photography Award Winner.

Deadline to apply: March 22, 2017

Submishmash is a living catalog of all contemporary literature outlets and opportunities on Earth. Listings are constantly updated and accessible via an open API. You can explore, find, share and organize opportunities.

Film submissions for the 2017 Suncoast Credit Union Gasparilla International Film Festival has officially opened. Now is the time to submit your film(s) for consideration. Most of the films screened at GIFF are competing for a prize in their respective categories. Winners are chosen by a panel of Grand Jury members and audience. Features and Shorts in all categories, including USA, International, Made in Florida, College, and High School productions are welcome. Additionally, new categories are open that reflects the upcoming year's programming direction, including music themed films and horror films. All submission are through Without a Box.

Festival Dates: March 2 - 9, 2017

The Bakehouse Art Complex Studio Residency program is a jury-­‐selected artist residency program offering affordable studios to professional emerging and mid­‐career artists. The Bakehouse Art Complex is currently seeking artists who are committed to their work and interested in being part of dynamic, collaborative and creative community of over 60 working professional artists.
---
Classes & Workshops for Artists, This Week
Saturday, January 28, 2017 10:00 am - 4:00 pm

Saturday, January 28, 2017 10:00 am - 1:00 pm
---