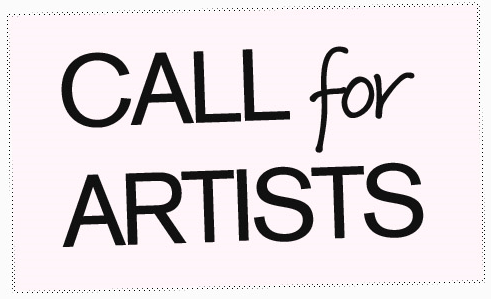 Summer of Love: Reflections on Pulse is a themed exhibition based on the concept of art transcending hate. Marking the one year anniversary of the tragedy at Pulse nightclub, we are looking for works that positively highlight love, diversity, equality, and hope.

Deadline to apply: March 1, 2017

All photographers residing in the United States are invited to submit one photograph taken in the United States after January 1, 2013 for the Naples Art Association's seventh annual photography competition which will be on view in Naples, Florida from June 19 - August 4, 2017. A $5,000 award will be presented to one photographer. The National Photography Award winner will receive three-nights hotel accommodations in Naples, Florida and travel to attend the preview reception on June 16, 2017. Three distinguished jurors will review all entries and nominate the National Photography Award Winner.

Deadline to apply: March 22, 2017

Since the time of the Egyptians, portraits have served as documents that record an individual's likeness at a particular moment in time. While traditional portraiture provided information and clues about the sitter's characteristics, interests, social status or history, artists in the surrealist movement approached portraits and self-portraits in a non-traditional manner, as exemplified by the works of Salvador Dalí, Max Ernst, Leonora Carrington, and Frida Kahlo (though she rejected the title of "surrealist").

According to curator Tere Arcq from the Museo de Arte Moderno in Mexico City, "This genre became a form of representation 'in which the artist is both subject and object and conceives of how she looks in the sense of how she sees rather than how she appears.'" How we perceive and express ourselves—our identities—is much more complex than what we see in the mirror. The surrealists strived to reveal their hidden, authentic selves by delving into the subconscious. To this group of artists, surrealism—literally meaning above and beyond realism—was the truest way to express ones' identity, and they used techniques like transformation, symbolism, shock and surprise to depict these non-traditional portraits.

Deadline to apply: April 3, 2017

The Bakehouse Art Complex Studio Residency program is a jury-­‐selected artist residency program offering affordable studios to professional emerging and mid­‐career artists. The Bakehouse Art Complex is currently seeking artists who are committed to their work and interested in being part of dynamic, collaborative and creative community of over 60 working professional artists.
---
Classes & Workshops for Artists, This Week
---