Calls To Artists
Many different organizations are looking for you... the artist! See the list below for deadlines for juried shows, public art projects, and more.
Calls to Artists:
The South Florida Cultural Consortium is a partnership among the local arts agencies of Broward, Martin, Miami-Dade, Monroe and Palm Beach counties. Fellowships of $15,000 and $7,500 are awarded to selected visual and media artists from Broward, Martin, Miami-Dade, Monroe and Palm Beach counties. No more than two fellowships of $7,500 may be awarded in each county.

On or before the October 30, 2015 deadline, visual and media artists must submit applications in digital format and online, via CaFÉ™ at https://www.callforentry.org, At this site you will find step-by-step instructions on how to register, apply and prepare your images for upload. There is no application fee to apply or to use the CaFÉ™ online application system.

WORKSHOP: DEMYSTIFYING THE PROCESS
How are recipients selected and how can an applicant improve his/her chances of being noticed? Find out at one of four workshops being offered across the South Florida region. Workshops generally run one (1) hour.
MARTIN Martin County Court House Cultural Center 80 East Ocean Boulevard, Stuart, FL
9:30 AM Thursday, September 17, 2015
Please RSVP to 772-287-6676

BROWARD ArtServe
1350 East Sunrise Boulevard, Fort Lauderdale 6 PM on Tuesday, September 8, 2015
Please RSVP to 954.357.7457

MIAMI-DADE Stephen P. Clark Center 111 NW 1st Street, Suite 625
11 AM on Tuesday, October 6, 2015
Please RSVP to 305.375.4634

MONROE Tropic Cinema
416 Eaton Street, Key West, FL
11 AM Friday, September 11, 2015
Please RSVP info@keysarts.com or 305.295.4369

PALM BEACH The Robert M. Montgomery, Jr. Building 601 Lake Avenue, Lake Worth, FL
2:30 PM Thursday, September 17, 2015
Please RSVP to 561.471.2901

Open to All Artists, Cash Prizes, Ribbons, & People's Choice Award. Entries accepted in 4 Categories: watercolor, Oil/Acrylic, Varied technique (mixed media/pastel/monoprint/graphics/collage/computer generated/other) and Three Dimensional. Size Restrictions apply. For complete rules and information download an application at www.BackusMuseum.com Entries accepted between 9/22-25 & 9/29-10/3 from 10am-3pm. Exhibition dates October 9-November 13, 2015. $25 entry fee per work. Judging from actual work (no slides)
A.E. Backus Museum, 500 N. Indian River Drive, Fort Pierce, 772-465-0630

Deadline: January 4, 2016 Final selections will be chosen based on artistic excellence and originality in reflection of our theme "enriching lives through diversity."

Calling All Artists! Poinsettia Power Wreath-A-Thon

The Council on Aging at the Kane Center, Stuart, FL invites all artists to create a wreath in conjunction with the Poinsettia Power Holiday Luncheon, Fashion Show, Gift Bazaar and Silent Auction on Wednesday, December 2, 2015. Wreaths to be auctioned off on December 2.
Submission Date: Thursday, October 1, 2015 to the Kane Center
For questions, call 561-704-7731 or 772-223-7831
Proceeds benefit Meal on Wheels program.

Applications will be accepted between now and November 30, 2015 to exhibit at the Court House Cultural Center for the 2016-2017 year. The application is located on the Programs/Cultural Center Gallery page of the website, or click on the pdf file above.

Tampa International Airport has a $3.5 million project with a September 14 deadline. The call will be launced August 17 on CaFÉ (www.CallForEntry.org). More information at visit www.TampaAirport.com/PublicArt

DEADLINE: OCTOBER 2, 2015

UNIVERSITY OF FLORIDA, Gainesville, FL
UF-323A CHEMISTRY/CHEMICAL BIOLOGY BUILDING
DEADLINE: SEPTEMBER 26, 2015

CLAY GLASS METAL STONE Gallery
All applications must be received by 3 pm Tuesday. December 1, 2015
Lake Worth, Florida

All applications must be received by 3pm Tuesday. September 15, 2015.
Flamingo Clay Glass Metal Stone Gallery, Lake Worth, FL

All applications must be received by 3 pm Tuesday. September 29, 2015
Flamingo CLAY GLASS METAL STONE Gallery, Lake Worth, Florida

All applications must be received by 3pm Tuesday. October 20, 2015
@ Flamingo Clay Glass Metal Stone, Lake Worth, Florida

South Florida's News Source for Artists
Voices & Venues is an easy-to-use online source for arts and cultural related information. Search through this website for information on arts events, calls to artists, auditions, performances, workshops, seminars and much more.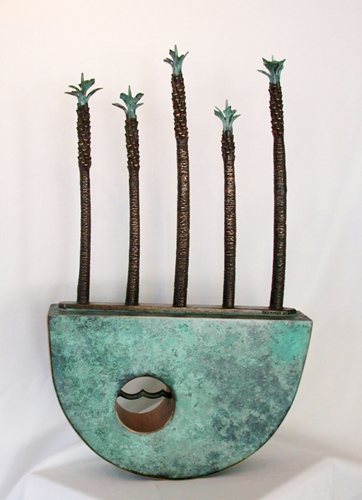 Submissions close 31 August 2015. Entry is £20 plus VAT (approximately $30.17). Now in its eighth year, the Prize is an internationally renowned award presented by Aesthetica Magazine that enables emerging and established artists to showcase their work and further their involvement in the art world.

Call for Experienced Art Educator

Downtown Stuart-based children's art studio is growing and looking for experienced teachers for our programs working with children ages 2 to 12 years old for a variety of classes and programs. This is an outstanding opportunity for an art educator to be part of a rapidly growing studio in a wonderful location. This is a part time position with great potential. Artists with teaching experience are also encouraged to apply. Immediate start in time for our busy summer art sessions! Please submit cover letter and resume via email to info@kidsneedmoreart.com.
Classes & Workshops for Artists, This Week