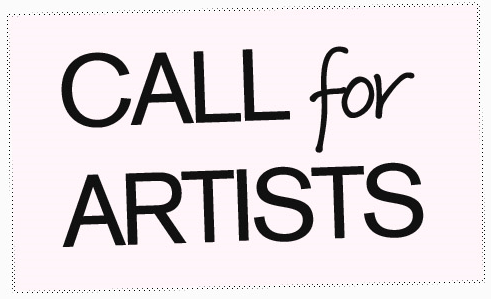 Mount Dora Center for the Arts

"The visual narrative of the work submitted for review should evoke the feeling of intimacy and how you interpret intimacy. We are searching for images that go beyond the obvious to get at something deeper. Think beyond human subjects. Stretch your imagination. Photographs may be print and/or digital."

Deadline for Submissions: July 11, 2016

360 XOCHI QUETZAL is a FREE artist residency located on Lake Chapala, Mexico. International writers, playwrights, visual artists, fiber artists, filmmakers, photographers, new media artists, dancers and musicians are all welcome to apply for a 1-month residency. Winter applications are due August 7, 2016 thru CAFÉ www.callforentry.org

The Listening Room Festival puts performing artists in front of an audience interested in listening to their music.

The festival has launched its annual contest to select independent touring artists to perform their music in next April's festival in Florida.

This one-of-a-kind festival is a live music event consisting of house concerts and a valuable showcase opportunity in front of our global network of house concert presenters who travel from all over the world to attend.

Artists need two live videos and an up-to-date website to apply. Artist applications are being accepted through May 31, 2016. Winners will be announced in August.

Open to all photographers/ $25 Entry Fee per Entry

Work must be delivered between 10AM - 3PM, Wednesday - Saturday or 12-3PM, Sunday
April 20th - May 6th

No work will be accepted after 3PM on Friday, May 6th

A. E. Backus Museum
500 N. Indian River Drive, Fort Pierce, FL 34950
772-465-0630, www.BackusMuseum.com

CALL FOR ENTRIES "Artful Color"
Eligibility: Current PAID Membership in PCAA, HSFAL, AAMC, JBAL, or The Arts Council
Exhibition Dates: June 10, 2016 to August 12, 2016
Opening Reception: Friday, June 10, 2016, 5:30 to 7:00 p.m.
Location and Hours:
Arts Council Court House Cultural Center, 80 SE Ocean Blvd., Stuart, Florida 34994
Exhibition hours are: Tues - Friday, 10 AM to 4 PM

In 2016 the Arts Council of Martin County is having an art exhibit featuring the current art work of high school students who have exhibited in the Marvin S. Cone Annual High School Juried Art Show over the past 29 years. This will be a juried competition and we would like to include all varieties of art including commercial art of any kind, body art, fine art, architecture, photography, illustration, painting, etc. We want to showcase the production of your art as it stands today. We are looking for past students who are now employed in some form of art career, or are doing their own personal art for pleasure and relaxation. If you know of other artists who might not be on my list please pass along this information. (Click the title above for entry form.)

If you have any questions you may contact Jennifer Hearn at (772)287-6676 ext 6, or you may contact me at my email address below. I hope to hear from many of you and wish to have a very successful art show this summer.
Sincerely, Tom Prestopnik tjpresto2002@yahoo.com

Art on Park Gallery (Monday through Saturday 12 PM to 6 PM)
800 Park Avenue Lake Park, Florida
Submission deadline: Wednesday, 04/27/2016
Opening Reception: Friday, 05/20/16, 5 - 8 pm
See attachment for full details.

WHITE BOX GALLERY
811 Belvedere Road, West Palm Beach, FL 33405
786-521-1199
PalmBeachFineArtGallery@gmail.com
Application Dates: March 20, 2016 - May 1, 2016
Application Fee: $25.00 per submission.

From the National Endowment for the Arts in partnership with the Center for Cultural Innovation

Applications will be accepted between now and December 30, 2016 to exhibit at the Court House Cultural Center for the 2017-2018 year. The application is located on the Programs/Cultural Center Gallery page of the website, or click on the pdf file above.

Call for Art Educator

Gateway to the Arts is a library grant based art facility located in Golden Gate. Looking for a few artists to teach classes Monday, Tuesday, and Wednesday from 3:30 to 5:30 for all ages. Specifically to teach printmaking, but open to proposals.

Lisa Holland
Family Place Coordinator/Events Coordinator-Gateway to the Arts
Martin County Library System
Martin County Board of County Commissioners
772-288-5400 ext. 8316
lisaholl@martin.fl.us

South Florida's News Source for Artists
Voices & Venues is an easy-to-use online source for arts and cultural related information. Search through this website for information on arts events, calls to artists, auditions, performances, workshops, seminars and much more.
Aesthetica Art Prize 2016 is now open for entries. Now in its ninth year, the Prize is an internationally renowned award presented by Aesthetica Magazine that enables emerging and established artists to showcase their work and further their involvement in the art world.
Submissions close 31 August 2016. To enter, visit www.aestheticamagazine.com/artprize

Call for Experienced Art Educator

Downtown Stuart-based children's art studio is growing and looking for experienced teachers for our programs working with children ages 2 to 12 years old for a variety of classes and programs. This is an outstanding opportunity for an art educator to be part of a rapidly growing studio in a wonderful location. This is a part time position with great potential. Artists with teaching experience are also encouraged to apply. Immediate start in time for our busy summer art sessions! Please submit cover letter and resume via email to info@kidsneedmoreart.com.
---
Classes & Workshops for Artists, This Week
Sunday, May 1, 2016

Saturday, May 7, 2016 10:00 am - 1:00 pm
---