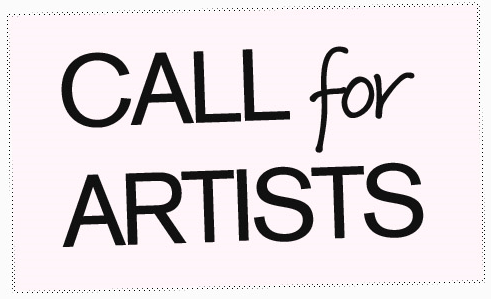 The Lyric League presents 2nd Annual Youth Arts Celebration
Auditions: September 16, 2017

ALL SOLO AND ENSEMBLE ACTS ARE WELCOME! Singers, musicians, actors, dancers, comics, poets, jugglers, puppeteers, impressionists, magicians, quick change artists...whatever other performing talent you have.

Eligibility: 1st through 12th grade student performers of all kinds.

All acts are required to audition and must audition with the exact piece to be performed if selected, with the same performers, costumes, material, format and length. Performers should wear to the audition what they intend to wear for the actual performance.

Selected acts for the annual variety revue on October 21st will be notified via email within one week of auditioning. Acts will be chosen to create a variety of entertainment. Criteria will be based on entertainment value, showmanship and ability.

There will be a required orientation/dress rehearsal for all selected acts at The Lyric Theatre on October 21st with time to be determined prior to the event.

Acts are limited to 5 minutes.

Acts must be "G" rated

Anyone performing with a track, must furnish reccording on an mp3 player or flash drive.

All singers must perform in one of the following ways:
 Acapella
 With a recorded track that does not have lead vocals
 Live accompaniment (provided by singer)

A piano will be provided by The Lyric Theatre, if needed. All other instruments or equipment used must be carried on and off the stage with the performers within the 5 minute allocated time.

No special flooring may be required or used in the show.

No scenery. Only hand props can be used and must be easily carried on and off by performer on entrance and exit.

Basic stage lighting will be provided by The Lyric Theatre.

All applicants must fill out a registration form and also a signed parental consent/release form if under 18 years of age.

Please feel free to contact Karin Leone, Director of Education with any questions at 772-220-1942, ext 205 or Karin@LyricTheatre.com.

The City of Ocala in partnership with the Appleton Museum of Art, Fine Arts For Ocala, and Marion Cultural Alliance is accepting submissions from artists working in North America to participate in the Fourth Ocala Outdoor Sculpture Competition. Ten works will be selected for a 20-month exhibition at Tuscawilla Park in Ocala, FL. Best of Show, Second Place, Honorable Mention, and People's Choice awards will be selected. Total Awards: $24,000. Artists must be 18 or older to enter.

Deadline to apply: September 30, 2017

Curated by Lisa Rockford, is the 4th biennial exhibition of outdoor, site-specific art in Palm Beach County. This unique and alternative format, situated at the prestigious Whitespace - The Mordes Collection, features innovative, contemporary installations and performances that interact with the landscape & outdoor environment. Whitespace is located at 2805 N. Australian Avenue in West Palm Beach.

Deadline to apply: October 1, 2017

Recognized as one of the top-rated outdoor fine art festivals in the country, the Raymond James Gasparilla Festival of the Arts celebrates its 48th annual festival on March 3-4, 2018, in beautiful downtown Tampa. Since 1979, the Festival has been presented by Gasparilla Festival of the Arts, Inc. - a non-profit, entirely volunteer-run organization. Each year, over 235 artists exhibit their work for art enthusiasts and vie for the $15,000 Raymond James Best of Show Award as well as an additional $59,500 in award money.

Deadline to apply: October 1, 2017

3rd Annual Back Alley Mural Festival
Saturday, November 4, 2017, 9 am - 5 pm
and Sunday, November 5, 2017, noon - 3 pm

Gallery Square North, 373 Tequesta Drive, Tequesta (Behind the Lighthouse ArtCenter Gallery)

The public is invited to watch 20 artists create 8' wide murals, and then vote on their favorite. There will also be an area for vendors and for kids to try out their mural painting skills for FREE.

Deadline to apply: November 1, 2017

The Morean Arts Center is pleased to invite emerging artists currently residing in the state of Florida to submit entries for possible exhibition in the second annual Fresh Squeezed 2: Emerging Artists in Florida.

The Morean is defining an emerging artist as a Florida resident (18 years or older) who has never had a solo show in the state of Florida.

All work must be original, completed within the last two years, and not previously exhibited at the Morean.

Deadline to apply: November 13, 2017

To encourage young artists to enter musical theater, the National Endowment for the Arts is expanding its Musical Theater Songwriting Challenge from last year's three-city pilot to a national program available to all high school songwriters working in any musical genre. Applicants submit a recording of an original song that could appear in a musical theater show. Partnering with the NEA in the Songwriting Challenge is the American Theatre Wing along with collaborators Playbill, Inc. and Disney Theatrical Productions.

High school songwriters should go to the Songwriting Challenge section of the NEA website between October 2, 2017 and the submission deadline of January 5, 2018 to enter the competition. Six regional winners will be selected in February 2018 for a trip to New York City in April to work with professional musicians, singers, songwriters, and producers during an intense weekend of workshops. The performance of their song by those musicians and singers will be judged by a panel of esteemed musical theater artists as the final competition and webcast live. One of the six will be selected as the national champion. Winners will receive scholarships and more.

Deadline to apply: January 5, 2018

Swamp Ape Review is a national online literary journal founded and produced by the MFA in creative writing students at Florida Atlantic University.

The Swamp Ape is a legend that reflects Florida—its mythology, its weirdness—as well as the human desire to create a narrative around that which we can't explain. Submissions to the Swamp should defy form to the extent that the piece's creator might be unsure of where it belongs. Across all genres, we encourage pieces with a hybrid or non-traditional nature—works that subvert our expectations of both content and form and unsettle our assumptions of what is possible.
---
Classes & Workshops for Artists, This Week
---