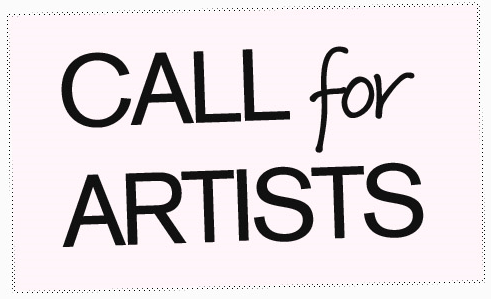 Juried exhibition open to artists working in all media.

Deadline to apply: December 9, 2017

The program is open to individual artists living in the South Arts region: Alabama, Florida, Georgia, Kentucky, Louisiana, Mississippi, North Carolina, South Carolina and Tennessee. This program is open only to visual artists and will expand to other disciplines in the future.

Deadline to apply: December 15, 2017

Open to all South Florida based artists, this is a rare and unique opportunity to present your own work at the 2nd annual Pegasus World Cup Invitational at Gulfstream Park on January 27th, 2018. The Pegasus World Cup is the world's richest thoroughbred horse race at $16 Million and is frequented by celebrities, professional athletes, wealthy art collectors and noted businessmen and women from around the world.

Create a unique work of art based on your own personal interpretation of one or more of the following:
A) the sport of thoroughbred horse racing, B) the spirit of the horse itself and/or C) your own artistic interpretation of the mythological Pegasus. Work can be 2D or 3D in design and range in media and mediums best suited to the artist's vision.

Your unique piece will be presented in the VIP District on the day of the Pegasus World Cup. High traffic of high net-worth and celebrity individuals will be exposed to your piece and your personal brand.Prices of work will be designated by the artist, with 50% of the sale going to the artist and 50% of the sale going to partnering charities.

Media: All 2 and 3 dimensional media welcome. Works must be original.
Size: An individual Work should not extend beyond 7ft in height and 5 feet in width.

Deadline to apply: December 20, 2017

The 52nd Founders Juried Awards Exhibition is a contemporary art exhibition open to 2-dimensional and 3-dimensional artwork by artists residing in the United States. Founders exhibitions serve as a platform for local artists to share the spotlight with their peers at the national level. For artists from outside Florida, Founders exhibitions provide the opportunity to demonstrate success, compete for cash prizes totaling $3,500 and exhibit their art in Naples, Florida. Three art professionals are serving as jurors and will review all entries. They are Joan Kropf, Deputy Director and Curator of Collections, The Dalí Museum, St. Petersburg, Florida; Olu Oguibe, Artist, Rockville, Connecticut; and Frank Verpoorten, Director and Chief Curator, The Baker Museum, Naples, Florida.

Deadline to apply: January 2, 2018

To encourage young artists to enter musical theater, the National Endowment for the Arts is expanding its Musical Theater Songwriting Challenge from last year's three-city pilot to a national program available to all high school songwriters working in any musical genre. Applicants submit a recording of an original song that could appear in a musical theater show. Partnering with the NEA in the Songwriting Challenge is the American Theatre Wing along with collaborators Playbill, Inc. and Disney Theatrical Productions.

High school songwriters should go to the Songwriting Challenge section of the NEA website between October 2, 2017 and the submission deadline of January 5, 2018 to enter the competition. Six regional winners will be selected in February 2018 for a trip to New York City in April to work with professional musicians, singers, songwriters, and producers during an intense weekend of workshops. The performance of their song by those musicians and singers will be judged by a panel of esteemed musical theater artists as the final competition and webcast live. One of the six will be selected as the national champion. Winners will receive scholarships and more.

Deadline to apply: January 5, 2018

ArtsFest 2018 is magical! Our 3rd Annual ArtsFest Literary Competition is inspired by the Wizarding World of Harry Potter! We're not necessarily looking for the next Rowling, but it's hard not to be inspired by her work, especially the classic literary themes she entwines throughout her novels. The Arts Council of Martin County invites Florida residents to write a short story (up to 2,500 words), or a poem (up to 50 lines) relating to this year's theme "A Rainbow of Gray".

Deadline to apply: January 15, 2018

The Tallahassee International is an annual, juried competition organized by the Florida State University Museum of Fine Arts and juried by faculty from the College of Fine Arts. The competition is open to artists 18 years of age or over, and all media are eligible for consideration. There is a First Prize Award of $1,000, a Second Prize Award of $500 and a color catalog is produced.

Deadline to apply: February 14, 2018

Swamp Ape Review is a national online literary journal founded and produced by the MFA in creative writing students at Florida Atlantic University.

The Swamp Ape is a legend that reflects Florida—its mythology, its weirdness—as well as the human desire to create a narrative around that which we can't explain. Submissions to the Swamp should defy form to the extent that the piece's creator might be unsure of where it belongs. Across all genres, we encourage pieces with a hybrid or non-traditional nature—works that subvert our expectations of both content and form and unsettle our assumptions of what is possible.
---
Classes & Workshops for Artists, This Week
---