Inspired By
A series with our artists to inspire our creativity and connect us with our passions!
A part of our "Cultural Conversations" series, sponsored by Wilmington Trust
ABOUT INSPIRED BY…
Inspired By… is a window into the world of an artist's passion and creativity.  It is a very special and intimate conversation facilitated by Janeen Mason with some of Martin County's finest artists and performers.  Modeled on successful television programs such as "Inside the Actor's Studio" and "Spectacle with Elvis Costello" Inspired By features 30 minutes of direct interview and performance (if applicable) with the evening's featured artist with time for networking and audience questions and answers.  Wine, champagne and desserts will be offered, 7:00 – 9:00 pm.  For the 2013-14 Inspired By… are scheduled for October and April. 
An RSVP is required for all Inspired By... Please call the Arts Council offices at 772-287-6676 ext 14.  Seats are limited and are reserved on a first come, first served basis.  Access to these events are exclusively reserved for our members and sponsors. 
---
Inspired By... Lindsay Garritson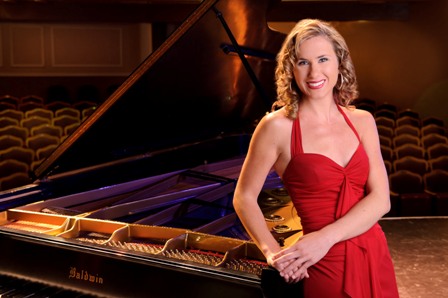 April 2, 2014 --- Lindsay Garritson will be featured in an intimate interview led by veteran Inspired By host, Janeen Mason, at a private home in Palm City.  Lindsay recently competed in the prestigious Van Cliburn competition.  An award-winning performer, Lindsay has received top prizes at the 2011 Montreal International Piano Competition, the 2011 Yale Woolsey Concerto Competition, among others. She recently received her Masters Degree at the Yale School of Music studying with renowned pianist Boris Berman and is currently on staff as an Accompanist at Yale. Most recently Lindsay competed at the German Piano Prize in Frankfurt. She will be performing on April 3rd and 4th with the Atlantic Classical Orchestra.
Inspired By... Tom Bollinger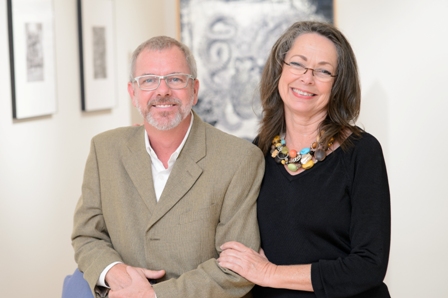 November 2013 --- An intimate interview led by veteran Inspired By host, Janeen Mason, with Tom Bollinger.  Tom recently received the best of theme award in the Viva Florida 500 exhibition.  Tom's work as an international corporate photographer and his current work with encaustics will be part of the interesting subjects covered during the session.  Some of Tom's works were on display at the Cultural Center that evening, only.  Tom travels the globe photographing enthusiastic people doing extraordinary things.  Miami artist recently located to Hobe Sound.  He has studio space in the Miami.
Inspired By... Dan Mackin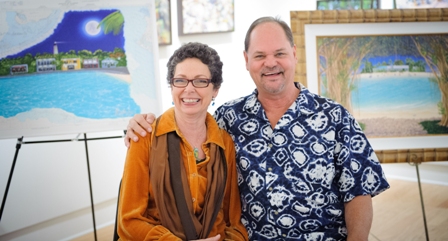 March 2012 --- featured Guest Artist Dan Mackin and host Janeen Mason This special Inspired By… in celebration of ArtsFest's 25th anniversary featured a conversation between two artists, Janeen and Dan Mackin who have both been featured artists for ArtsFest and who will share their inspirations and personal passion with you. Mackin has collaborated with Beach Boys member, Brian Wilson, one of the most influential pop composers of all time. The artwork of both Mason and Mackin can be found in collections of some of Hollywood's elite. "Everyone, at some time in their life, yearns to find their own peaceful paradise and escape from the demands of today's hectic world. In my work I try to offer the viewers a window to their own tropical paradise. My paintings embody my desire to preserve Earth's fragile beauty and to encourage the harmony that should exist between people and nature." -- Dan Mackin (March 2012 in the galleries of the Court House Cultural Center)
Inspired By... Jill Sonke-Henderson
June 2011 ---  Jill Sonke-Henderson is director of the Center for the Arts in Healthcare at the University of Florida (UF), Assistant Director of Shands Arts in Medicine, and is on the faculty of the School of Theatre & Dance at UF.  Jill is active in research, curriculum and program development, and international cultural exchange at UF and Shands, and is President Emeritus of the Society for the Arts in Healthcare. She has developed many novel applications for the arts in healthcare, including in the realms of patient care, disaster relief, caregiver retention, medical education, health literacy and economic development in rural communities, and global exchange in Asia, Europe, and both East and West Africa. (in the dance studio at Starstruck Performing Arts Center)
Inspired By...Terry Barber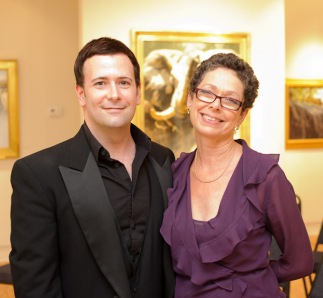 APRIL 2011 -- Classical Recording Artist, Terry Barber, wowed guests of the inaugural Inspired By... This new program was created as a "spark" for our membership progam and after executive director Nancy Turrell was inspired by a program on Sundance Channel "Spectacle with Elvis Costello." Inspired By... was initiated as an intimate, engaging event with artists.
Rave reviews for the 1st Inspired By... "The Arts Council's Inspried By... series allows mere mortals to get up close and personal with very gifted performers. In the style of Inside the Actor's Studio, thought provoking questions are lobbed at the artist -- and anything goes! Who know that if Terry Barber could pick any pop icon that would most fit his style of work, it would be Freddy Mercury?" -- member, Karen Janson 
---
WHO IS ELIGIBLE TO ATTEND
This is a "Members-Only" event, limited to the first 50 reservations.  Advocate Members ($125) receive 1 pass; Patrons ($250) receive 2 passes; and Benefactors ($500) and Director's Circle Members ($1000 plus) each receive 4 passes.  All Members noted above can bring one guest for a $35 fee.  If the guest joins that evening they get a $25 discount on their membership of $125 or more.   As a part of the "Cultural Conversations" series, additional benefits include an exclusive visit to the home of artist Jane Davis Doggett and two additional arts-focused dialogues.