Women Supporting the Arts
Women Supporting the Arts' mission is to build a community of women philanthropists who inspire, educate and encourage women to strengthen the arts and cultural environment in Martin County. Women Supporting the Arts is a affiliated with the Arts Foundation of Martin County and offers grants to support arts enhancement opportunities for Martin County artists and arts-related projects, programs, scholarships and internships.
Since 2004, more than $180,000 in grants have been awarded to artists and arts-related programs by Women Supporting the Arts (WSA). The annual granting process begins with the receipt of grant applications by September 27, and grant awards to be awarded in early January.
WSA welcomes grant applications from organizations and individuals who present cultural programs for Martin County. Collaborative projects and events are eligible.
Applications are judged on the following criteria:
Value to the community in strengthening the arts

Merit of the program, project, scholarship, or internship

Increase of public awareness and participation in the arts

Partnerships and collaborations with existing community resources
WSA Membership is $1,000 / year. Make your gift today!
To learn more about WSA ... review the documents below: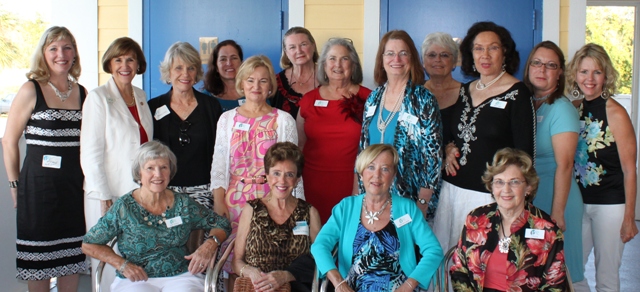 WSA Members @ April 2012 Reception