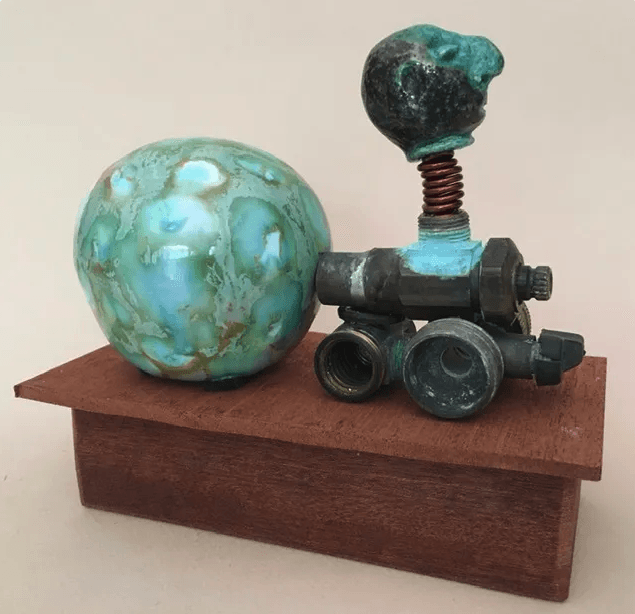 Featuring artists: Kathy Saigh, Molly Potter-Thayer, Patrice Scott, Roni Rottner, Jane Keihart, Cheryl Ritland, Gail McCarthy, May Wong, Maggie Griner, Judi Bettendorf, Kim Roden and Karen McCrory
Art in the Garage was established by a small group of women artists with deep roots in Martin County. The ladies meet weekly in a negative-free communal workspace to celebrate art for its own sake. The space is well-outfitted with hand and power tools and stocked with pooled resources for projects collected from their own studios, area thrift shops, dumpsters and back yards. It's an opportunity to propose 'what ifs', to try new directions incorporating new materials and to stretch their collective imaginations. This exhibit will showcase the resulting works and more traditional pursuits in the hopes that it inspires the viewer to seek a similar path of creativity and friendship through your own sharing and 'what ifs'.
A donation of $5 in support of our exhibitions and programs is requested.