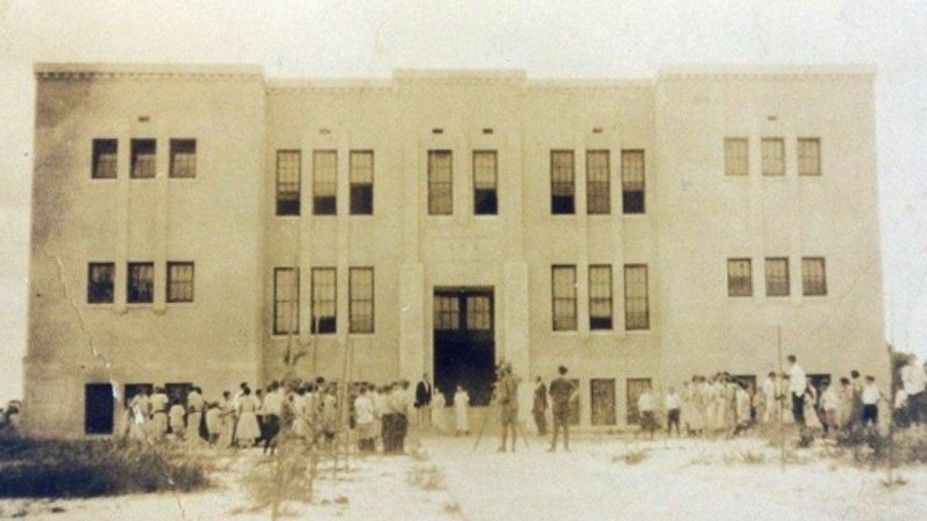 A Little History about the Building:
In 1921, residents approved the bond issue to finance construction of the Stuart Elementary and High School at an estimated cost of $40,000. Ground was broken October 12, 1922. The school opened September 21, 1923, with principal Ethel C. Youngblood and enrollment of approximately 300 students. Two one-story buildings were added in the early 1950s for elementary classrooms in front of the original 1923 school building. The class of 1964 was the last to graduate from SHS. Most recently the building has been home to the Martin County School District Administrative Offices and the Instructional Center for Education. By May 2016, all the school administrative offices had been moved to other locations across the county, leaving just the School Board meeting in the former auditorium. The building is located at 500 SE Ocean Boulevard, Stuart, just east of Stuart's Memorial Park and Stuart Middle School. 
Thank you to Alice & Greg Luckhardt for providing this information.