28th Annual All Florida Juried Arts Show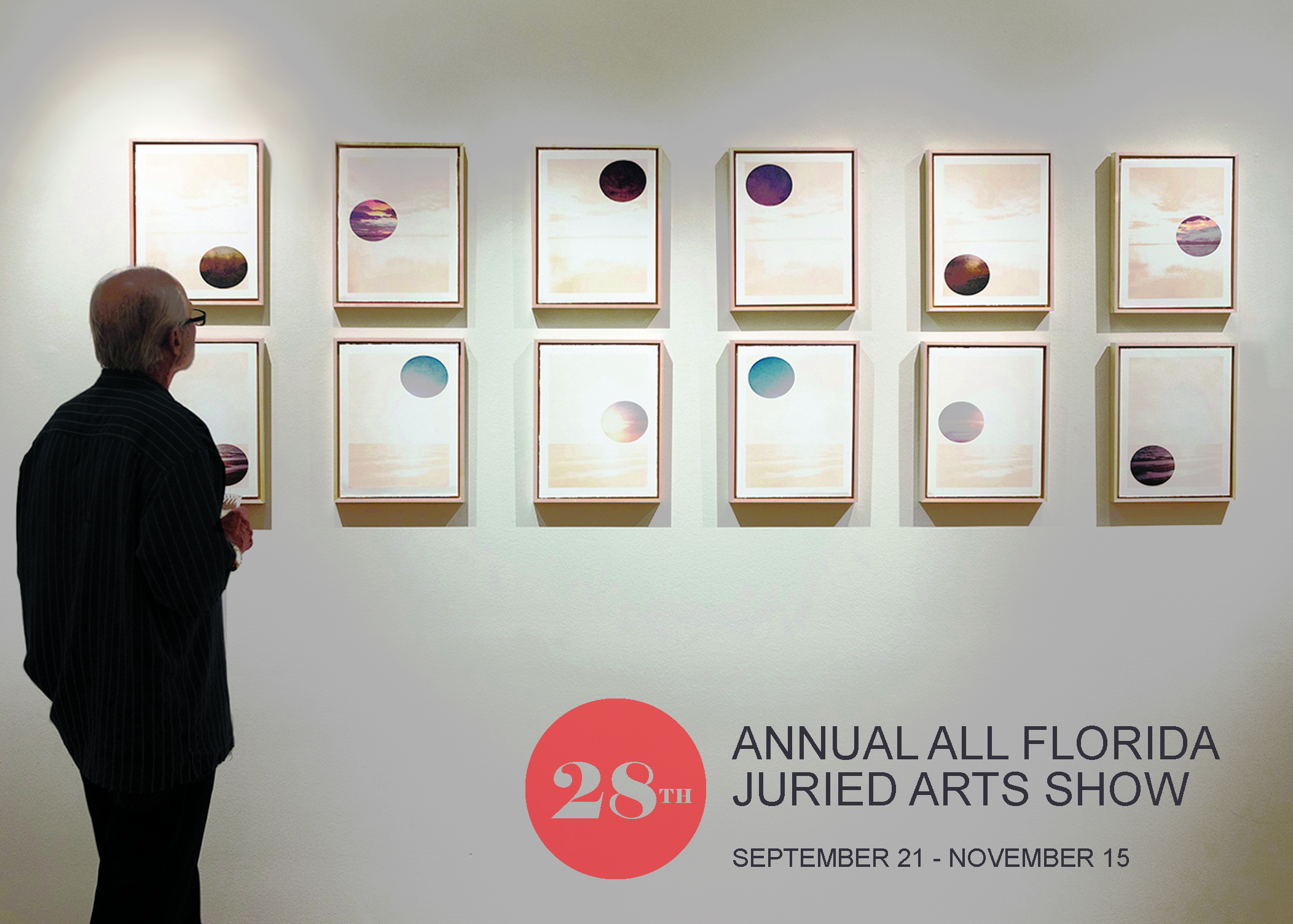 The Arts Council of Martin County presents the 28th Annual All-Florida Juried Arts Show. The opening reception is 5:30 – 7:00 p.m., Friday, September 21, 2018. The exhibition continues through November 15.
Angelica Arbelaez, juror for the show, will present a lecture, on Saturday, September 22 at the Court House Cultural Center at 11:00 am. The lecture is free and open to the public.
Gallery hours are 10 a.m. to 4 p.m., Tuesday – Friday, and Saturday 11 am – 2 pm. The exhibition will be on display at the Court House Cultural Center Gallery, located at 80 East Ocean Boulevard, Stuart, Florida.
ARTISTS:
JAMES ALLEN
JUDITH ANDERSON
LINDA APRILETTI
PAMELA AYRES
RICHARD BARONE
K. BOTET
NATALIE CARLTON
MARY CATELLO
PAUL CHANGPANHUO
CARL CLARK
CONNIE COMMETTE
KATE CUMMINS
MJ DICUS
GABRIELE DITOTA
PATRICIA EDDINGTON
HEATHER FORSTER
JOHN FRAZEE
PAMELA GIARRATANA
GARY GRESKO
JAY HATFIELD
KAREN HELMERS
MARC HILTON
DAVE ISENBERG
JULIA KELLY
MARK KIRBY
WENDY KORNFIELD
TINA KRAFT
ALVARO LABANINO
ANITA LAMB
SHAW LANE
SANDY LILLIS
FRANCES LYNN
PATRICIA MAGUIRE
MAURICE MATES
LORETTA MCCARTHY
ERIN MCCULLOUGH
DAWN MILLER
JUDITH MISTOR
JOACHIM PEREZ
JONNA POLSKY
JUDY POLSTRA
MARY LOU PULTS
LINDA REYMORE
MIGUEL SALUDES
FABIANO SANTOS
KATHRYN ADELE SCHUMACHER
BONNIE SHAPIRO
NORMAN SILVA
ROBIN STABLEY
JOHN STAMOS
NANCY TART
MANDAYAM THIRUNARAYANAN
KATE WOOD
The Arts Council is sponsored in part by the Florida Department of State, Division of Cultural Affairs, the Florida Arts Council, the National Endowment of the Arts, the City of Stuart, Martin County Board of County Commissioners, and private contributions.