Cultural Conversations | Ripple Project Panel Discussion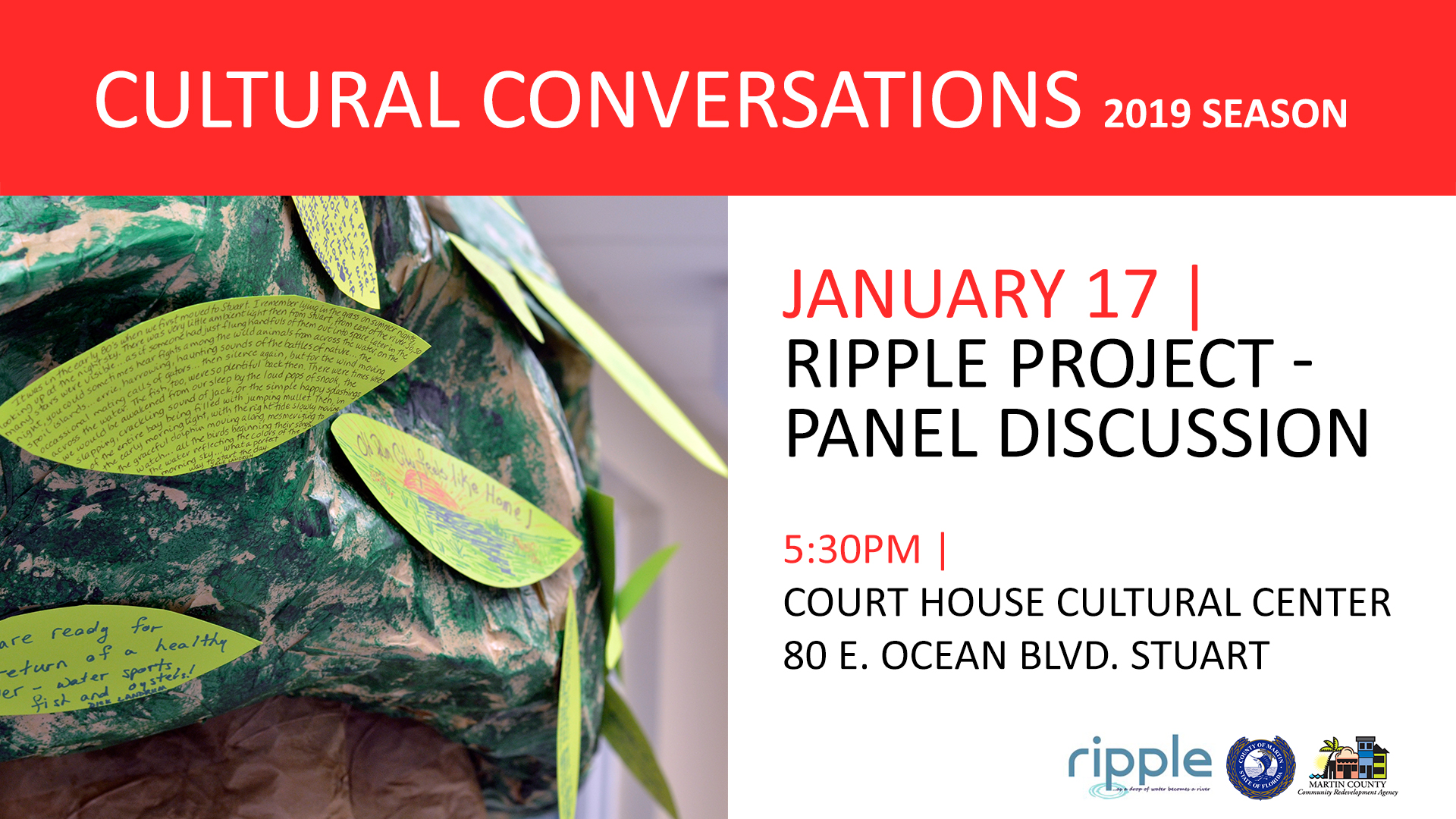 Featuring members of the team from the Ripple Project: Lucy Keshavarz, lead artist; Leo Giangrande, Principal at Giangrande Engineering and Planning; Dianne Hughes, Martin County Senior Ecosystem Specialist for the Ecosystem and Restoration Management Division; Vincent Encomio, PhD., FL Sea Grant Extension Agent II, Martin and St. Lucie Counties, UF/IFAS Extension, and Kerry Sees, citizen workshop participant.
The panel will expand on the benefits of EcoArt/Creative Community Placemaking in our community and each of their unique role in bringing the project from concept to design and at some point, implementation.
Cultural Conversations represents our many efforts to engage the community in all things artistic with a goal to inspire greater participation in and a passion for the arts in our community. Through our Cultural Conversations, we intend to provide interesting and evocative dialogue designed around P.L.A.C.E. (people, land, arts, culture and engagement).
Tickets: $15/person. Member benefits include tickets at the $125 level and above.