Lyric Theatre presents: George Washington Carver & Friends ~ Discovery Series for Young Audiences (School Show)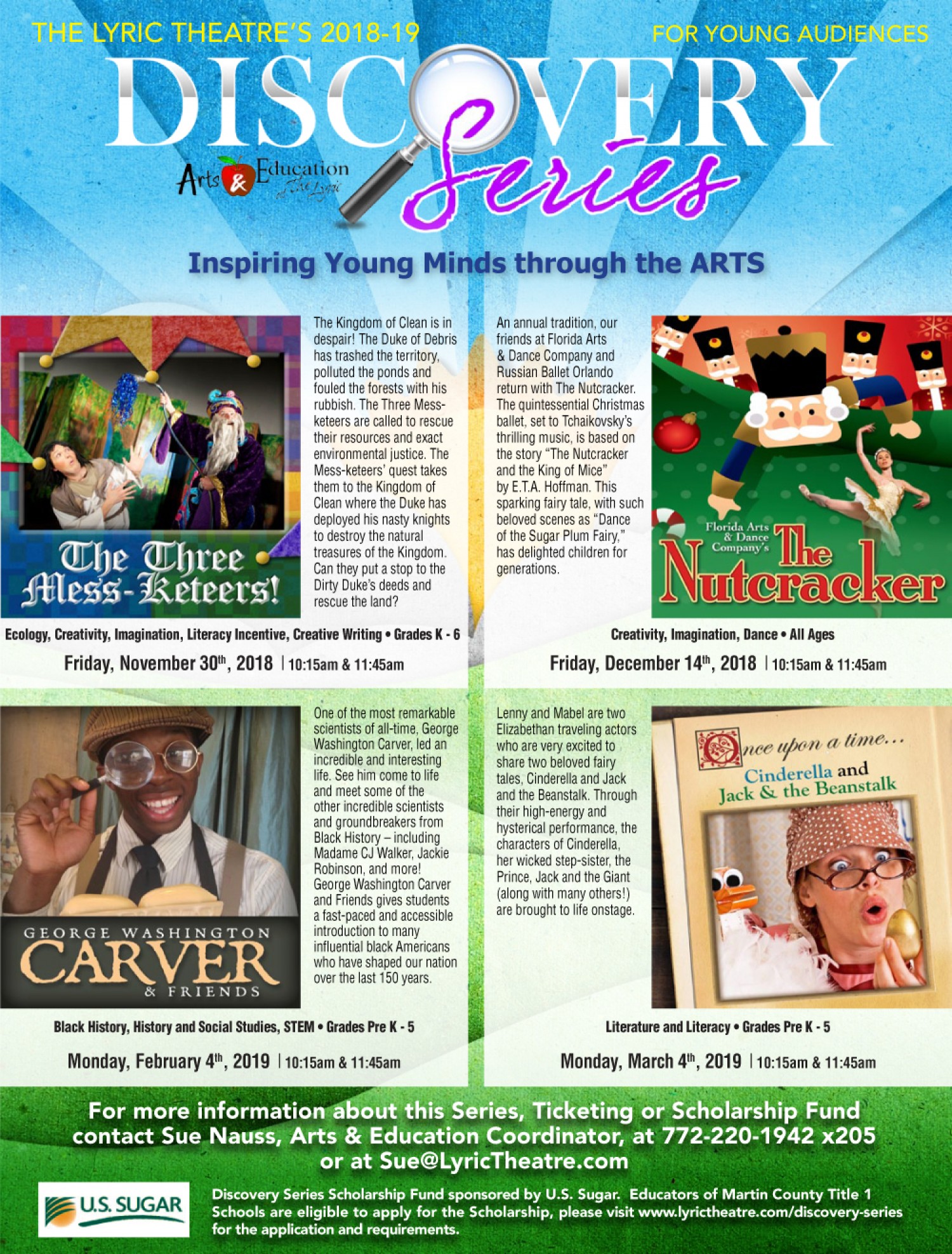 (Grades Pre-K - 5)
Black History, History and Social Studies, STEM
One of the most remarkable scientists of all-time, George Washington Carver, led an incredible and interesting life. See him come to life and meet some of the other incredible scientists and groundbreakers from Black History – including Madame CJ Walker, Jackie Robinson, and more!
George Washington Carver and Friends gives students a fast-paced and accessible introduction to many influential black Americans who have shaped our nation over the last 150 years. The lives and accomplishments of Booker T. Washington, Jackie Robinson, Thurgood Marshall, Madame C.J. Walker, and other famous leaders are brought to life in this empowering production.
This production presents a variety of lessons on American History, Social Studies and Character Education in addition to supporting Standards in Reading: Literature, Informational Texts and Foundational Skills, Speaking and Listening and Language.
http://www.lyrictheatre.com/show/9838-george-washington-carver-friends-discovery-series-for-young-audiences-school-show