Lyric Theatre presents: Once Upon A Time: Cinderella and Jack and the Beanstalk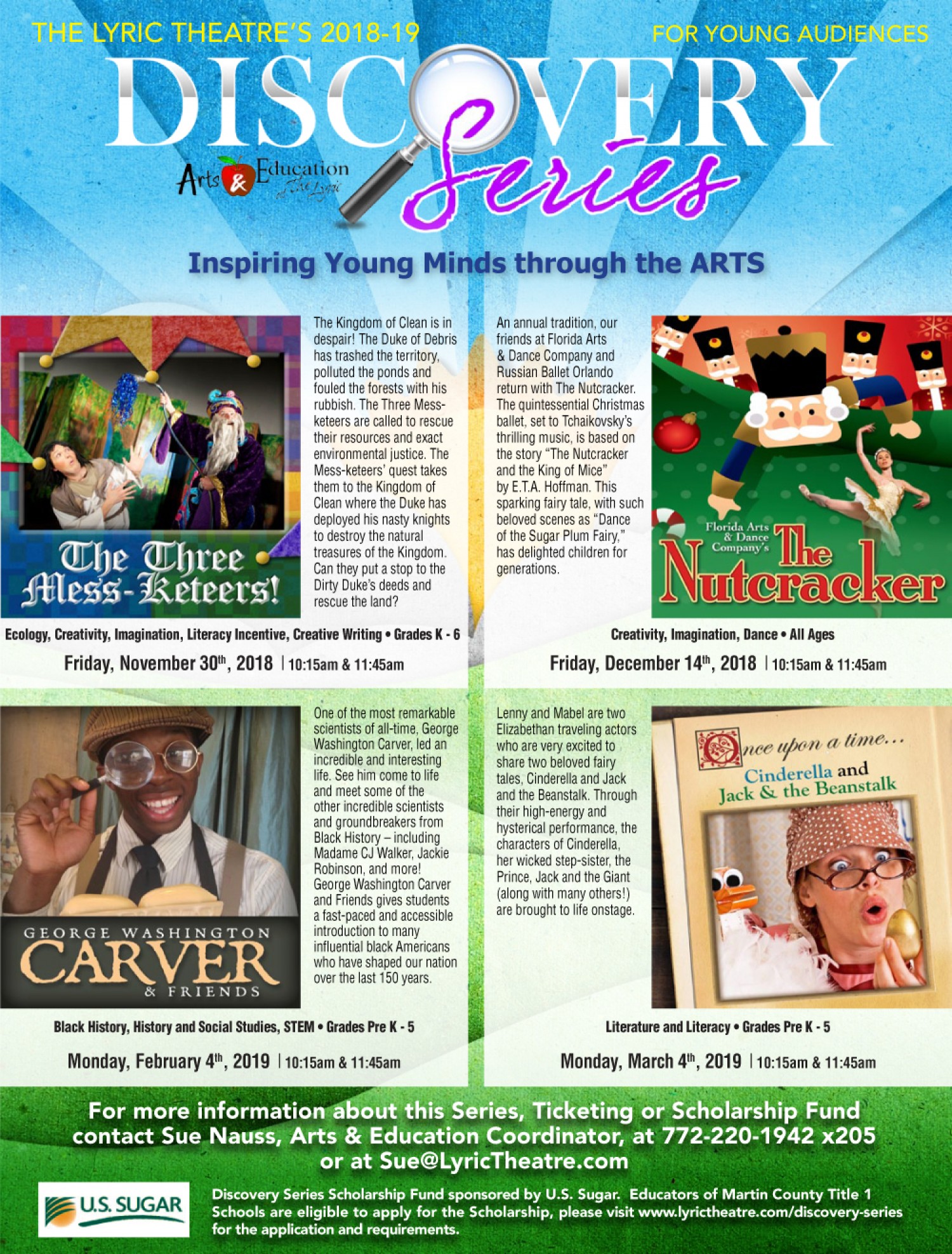 (Grades Pre-K - 5)
​Literature and Literacy
Literature comes to life with Lenny and Mabel, two Elizabethan traveling actors, who are very excited to share two beloved fairy tales, Cinderella and Jack and the Beanstalk. Through their high-energy and hysterical performance, the characters of Cinderella, her wicked step-sister, the Prince, Jack and the Giant (along with many others!) are brought to life onstage.
This production presents a variety of lessons in Character Education in addition to supporting Standards in Reading: Literature, Informational Texts and Foundational Skills, Speaking and Listening and Language.
http://www.lyrictheatre.com/show/9841-once-upon-a-time-cinderella-and-jack-and-the-beanstalk