Kling Gallery Opening Reception: Patrice Scott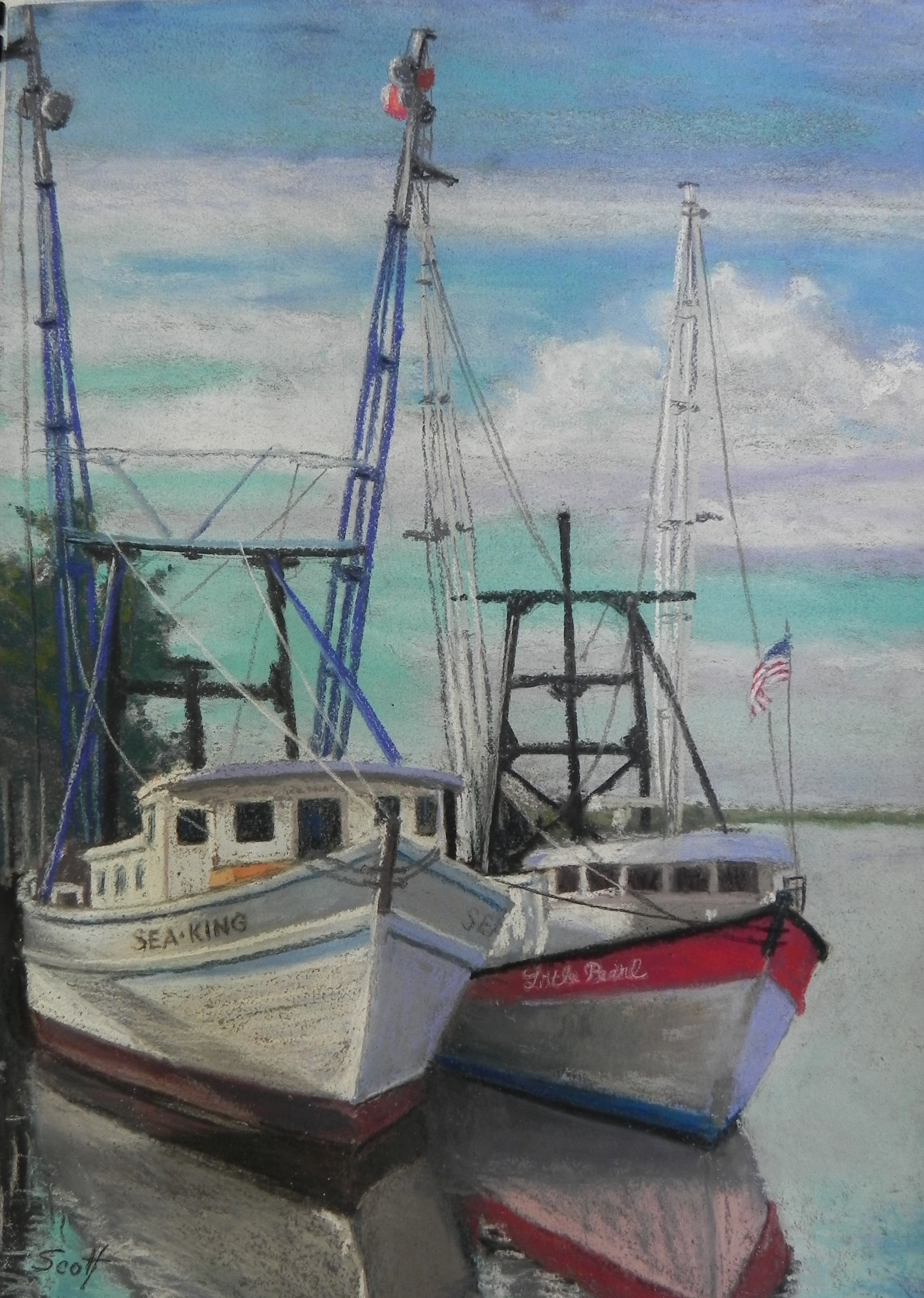 Patrice Scott | Guest Artist for May
Artist's Statement:
I draw and paint from life, be it figure, still life or, most favored, landscape. My paintings are an extension of my seeing but broadly interpreted and from a vantage point enriched by those artists who came before me. To them I owe a debt. Seeing their work, as a young student, I felt a kinship and a shared passion that set me on a path toward expressing my own vision of the world around me.
My art education laid the groundwork for forming that expression, and influencing artists such as Van Gogh, Hopper and Hockney taught me how to interpret what I see. But ultimately, it is the act of painting that has developed my own language of expression. Each attempt in a new direction, filled with discovery.That continually renewing journey drives the desire in me to paint.
I find the hot, bright colors of South Florida a palette suited to the use of pastels in particular, and my transition from oil painting a few years ago a natural one, as I ventured outdoors more often. The pure pigment, and their immediacy and tactile nature allows a more intimate connection.
Most recently, my landscapes often feature the lonely, abandoned (and rapidly disappearing) buildings of 'old Florida'. A push back at all that is shiny and new in this part of the world and further expression of the singularity of the act of painting. I find similar subject matter wherever I travel, throughout Florida, North Carolina, and along the Maine coast, a particular favorite. I seek to connect with and translate these landscapes that I love.