Martin Artisans Guild: November Exhibition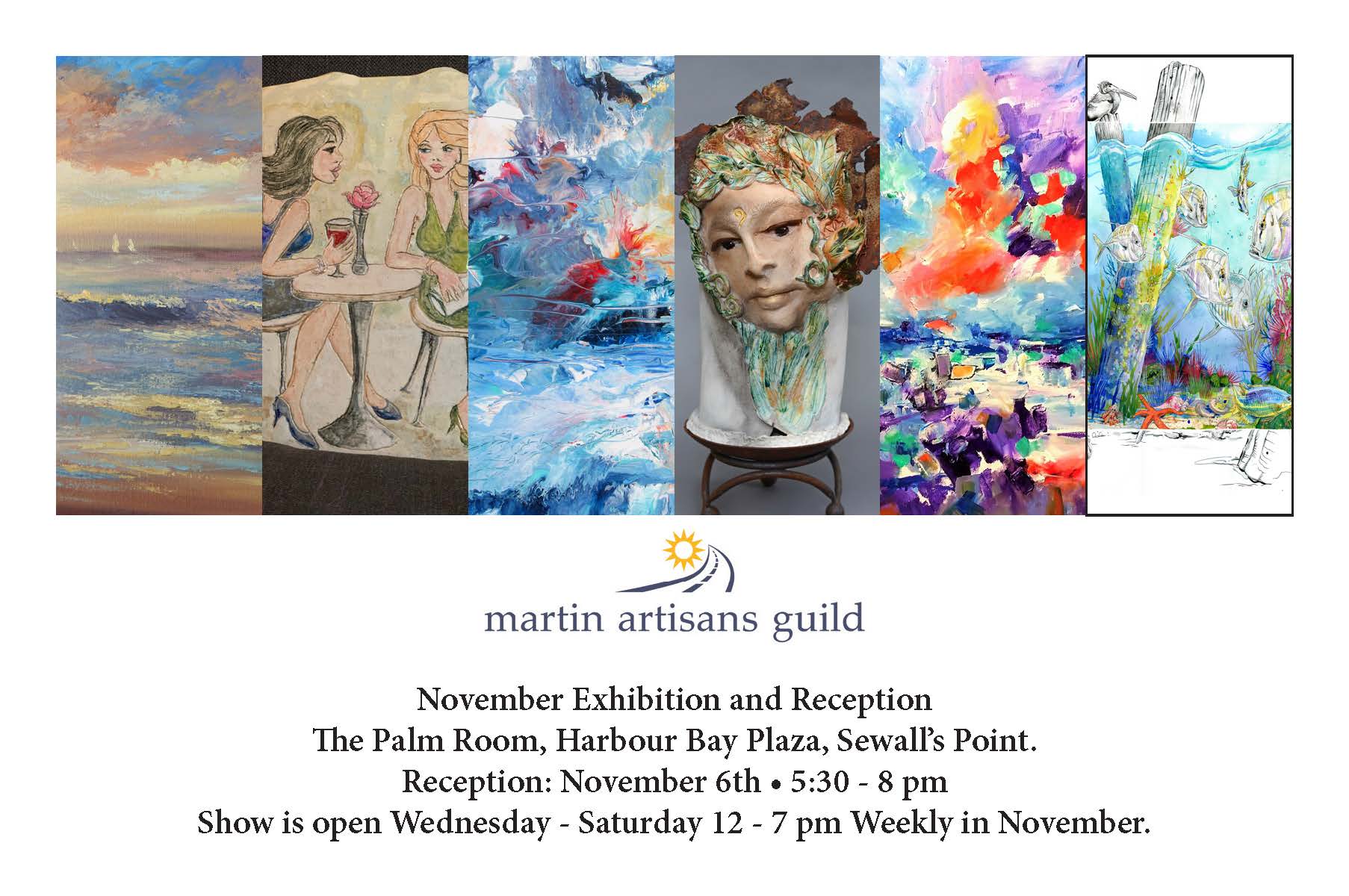 The Martin Artisans Group is hosting its first Fine Artists Exhibition at the Palm Room in Harbour Bay Plaza. The show opens November 6th with the opening reception taking place from 5:30 pm to 8 pm. The six artists showcased for the Month of November are: Amber Moran, Carol Kepp, Jane Baldridge, Helen Kagan, Lorrie Goss and Mia Lindberg. Amber, Carol, Jane and Helen are painters while Lorrie and Mia are three dimensional sculptors.
The show will be a strong showing of color and creativity. All the artists are professional artists with a long list of accomplishments. The work is as diverse as it is powerful. This is the first exhibition in the monthly line up for the Palm Room. The venue is located at 3778 SE Ocean Boulevard, Stuart, Florida. It is across from Josephine's Restaurant in Harbour Bay Plaza.
The show will be available to be viewed opening night and then Wednesdays through Saturdays, noon to 7pm through the month of November.
The reception will have hor d'oeuvres and there will be a cash bar hosted by Josephines. You will not want to miss this extraordinary art event!