The Barn Theatre presents RENT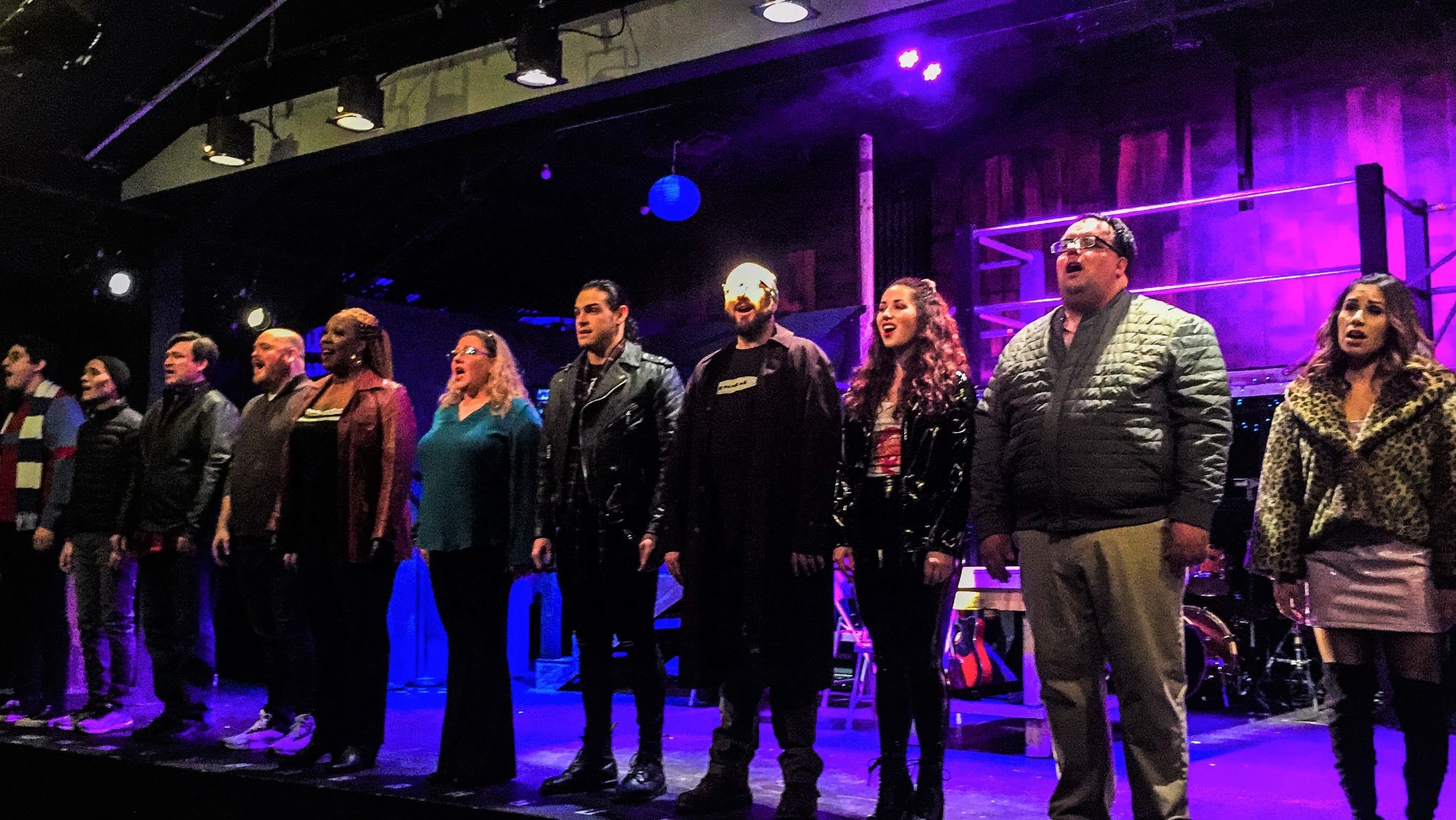 The Barn Theatre is proud to present the Tony Award and Pulitzer Prize winning musical, "RENT," January 13th thru January 30th, with a live band. Considered the most celebrated musical and cultural touchstone of today, "RENT" propelled musical theatre into a new era. Now celebrating its 25th anniversary, the Barn is the only theater in 2022 licensed in Florida to present it, and one of only eight theaters in the country. One of the longest-running shows on Broadway, "RENT" depicts young artists struggling to survive and create a life under the shadow of AIDS. From the words to the music, everything about the show drips with passion and emotion, including such iconic songs as Seasons of Love, Take Me or Leave Me, and LaVie Boheme.
Jonathan Larson, the creator of "RENT," passed away from a heart condition just before the show opened in 1997. Coincidentally, The Barn's own Technical Director and the Director of "RENT," Bryan Childe, suffers from the same congeital heart condition. Bryan underwent successful cutting edge heart surgery this past summer to correct the congenital defect. The same surgical procedure was not available in 1997. In honor of Bryan, the Barn is donating a portion of "RENT" proceeds to the Jonathan Larson Performing Arts Foundation.
The ensemble cast includes Ryan Altzer, Joshua Brankcamp, Chad Granese, Jennifer Goodwin, Marcio Hamerschlak, Jennie Hoffman, Brittany Hooper, Kahmi Hanna, Aurora Jenkins, Alex Martinez, Stephen Mayer, Lara Palmer, Ashlley Rodriquez, Collin Salvatore, & Vallery Valentine. The production team consists of Bryan Childe, Director, Katelyn Anne Johnson, Assistant Director, Kyle Weber, Producer, Mia Karrh, Stage Manager, Roger Blankenship, Music Director, Danielle Karam, Choreographer, Gus McCall, Set Construction, Marcia Molinari, Set Decorator/Costume Mistress, Tina Blanksteeen, Costumer, Zach Akdag, Sound Engineer, Megan Ressler, Light Designer, Gage Meskauskas, Light Operator, Sophia Fuentes, Spotlight Operator, Philipp Flugge & Amanda Ferrier, Stage Hands, Breya Mendenhall, Dresser, Teri Hartman, House Manager, & Francine Beckstead and Eileen Ellis, Box Office.
Tickets for "RENT" are now on sale for only $35. Student and group discounts are available. Anticipating large ticket demand, the Barn has added three additional Saturday matinee performances. To purchase tickets, call 772-287-4884 or visit the Barn website at www.barn-theatre.com.