Chamber Music Festival: Baroque by Candlelight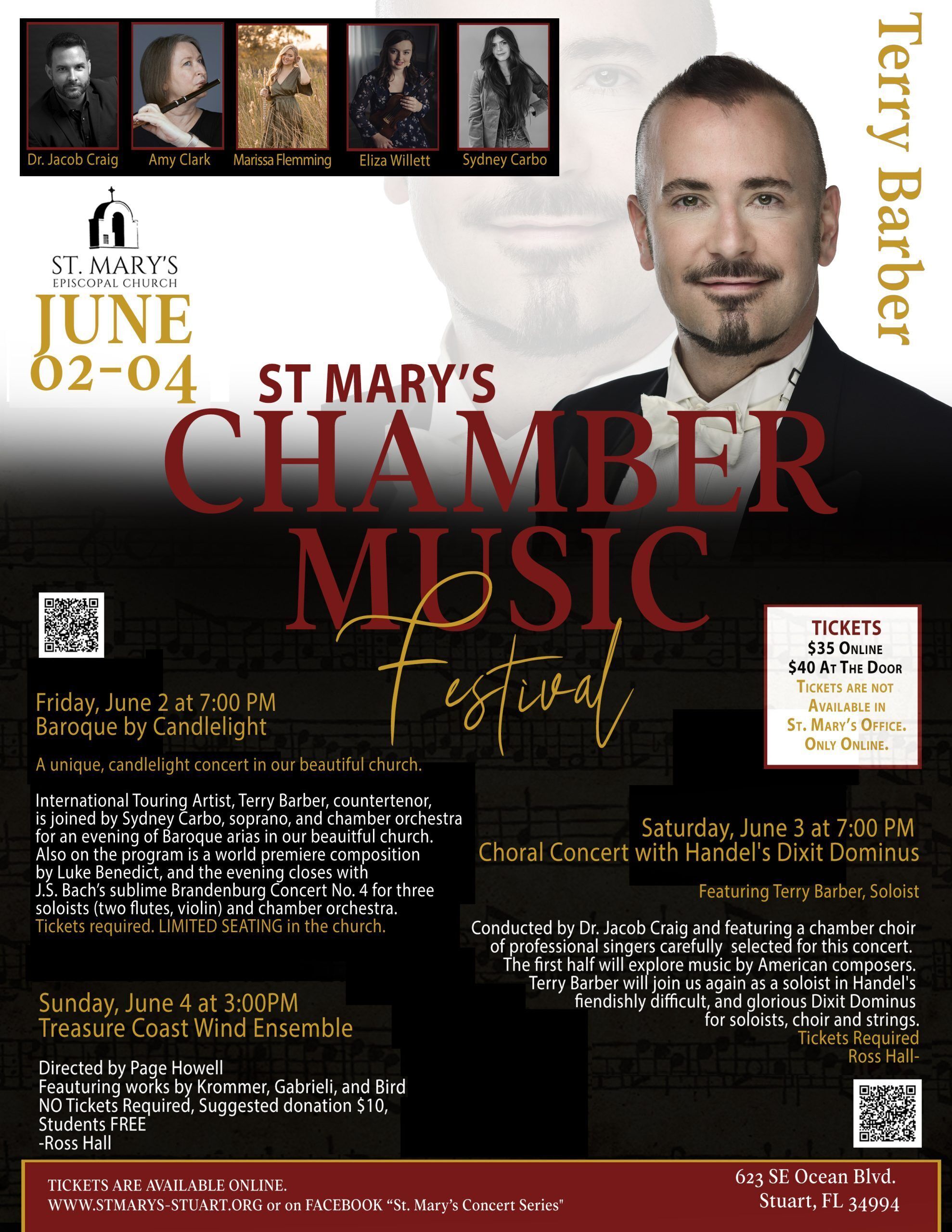 "Baroque by Candlelight"
Our gorgeous, intimate church will be the performance venue of this candlelight concert featuring a chamber orchestra and a variety of soloists. International touring artist and countertenor, Terry Barber, will perform Baroque arias. In addition, we will give a world premiere by Luke Benedict. The evening will close with Bach's glorious Brandnburg Concerto no. 4.
**Free Pre Concert Lecture at 6:00 PM. Wine available for $5 both pre-concert and at intermission. Doors open 30 minutes prior to the performance with open seating.**