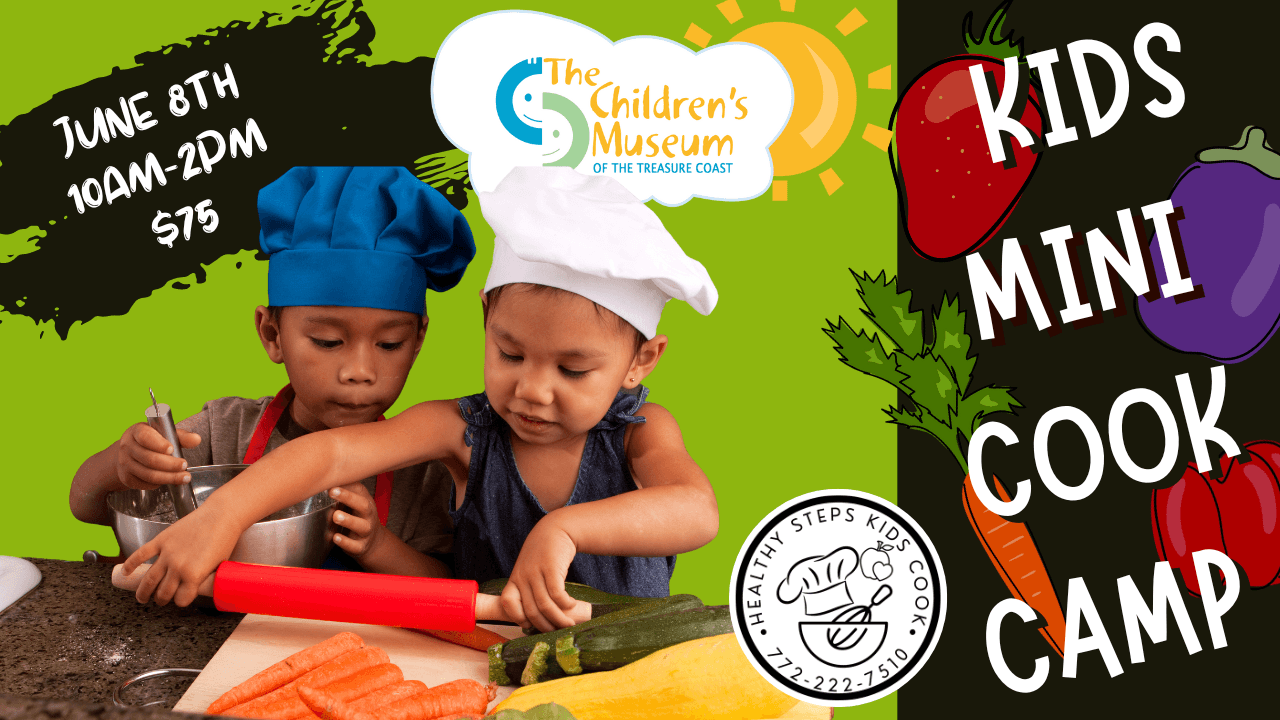 PARTICIPANTS MUST REGISTER BY MAY 22ND. CLASS MUST HAVE A MINIMUM OF 5 REGISTRANTS TO PROCEED.
Looking for something fun for your child this summer? Join us for a One Day Mini Camp with a cooking theme. This hands on cooking mini camp has a smaller class size where each child is making their own dish of the same recipe, using quality and organic ingredients. Working with Healthy Steps Kids Cook chef, Denise Bradley, children will learn basic kitchen safety and basic knife skills. Children will also learn how to read food labels and contamination procedures. Chef Denise Bradley can accommodate for food allergies and sensitivities. Cost is $75 and includes all supplies. The Mini Camp is nonrefundable based on the pre-purchase of food and supplies. Can no longer make it? Send someone in your place.
Participants must be 6 years old and older. Parents will be required to sign a Children's Museum waiver and Health Hands Cooking waiver at drop off for child to participate.