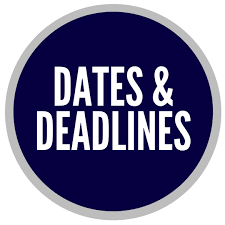 October 1, 2020 Midnight, CST:  Application deadline.  Late applications may be accepted at the discretion of the Show Director
October 5 - 14, 2020:  Jury Review.
October 19, 2020: Notification of Invitation, Wait List, or Not Invited Status
All artists will receive their status by email through ZAPP. A wait list by category will be established based on jury scores.
November 30, 2020: Acceptance of invitation and $50/single or $100/double deposit due to reserve a booth space.
January 15, 2021:  All booth fees must be paid in full to exhibit at ArtsFest.  
January 31, 2021:  Artist Certificate of Insurance due. 
**All dates are subject to change depending on CDC Guidance.