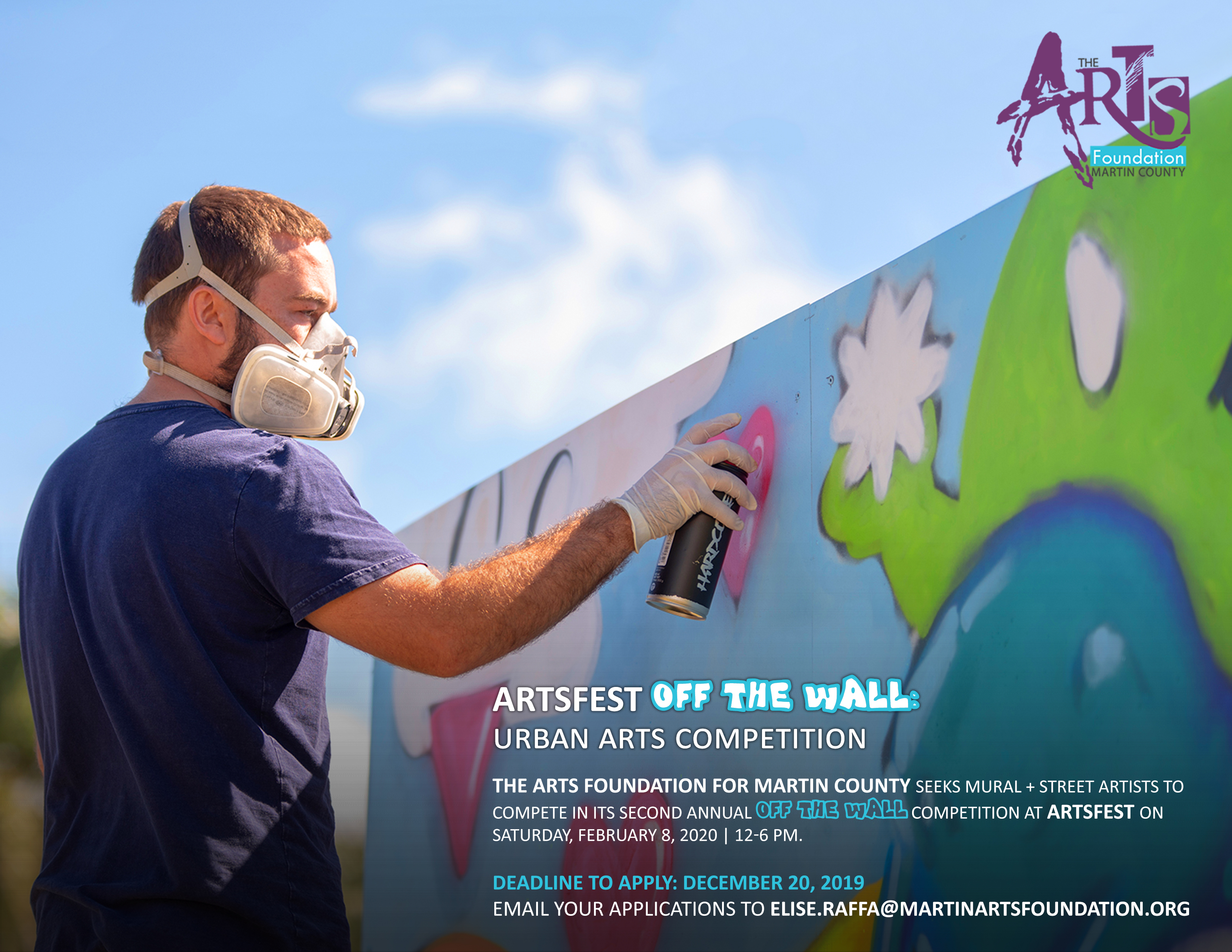 The Arts Foundation for Martin County seeks mural and street artists to compete in its second annual ARTSFEST OFF THE WALL urban arts competition at ArtsFest on Saturday, February 8, 2020, from 12-6 pm. A two-day celebration of the arts, ArtsFest attracts approximately 15,000 attendees each year since its inception in 1988.
ARTSFEST OFF THE WALL will take place at Memorial Park in Historic Downtown Stuart. Large 8' x 8' wood panels will be made available to each artist. Artists will be placed throughout the festival where the public will be able to view their works in progress.
Selected artists will receive a $100 stipend with a chance to win $1,000.
Application details:
Email applications are due on 12/20/19. Submissions after 12/20/19 will not be considered.
Subject line must include: ArtsFestOFFTHEWALL_ yourname. Email your applications to elise.raffa@martinartsfoundation.org.
Accepted artists will be notified through email no later than 01/06/20.
Email submission guidelines:
Please submit 5 images representative of your work using the following specifications:
All files should be labeled with your name and title of work. Ex. Yourname_titleofwork.jpg
All artists must include a cv/resume and a bio/artist statement
Submissions that do not follow all of the above guidelines will not be considered.