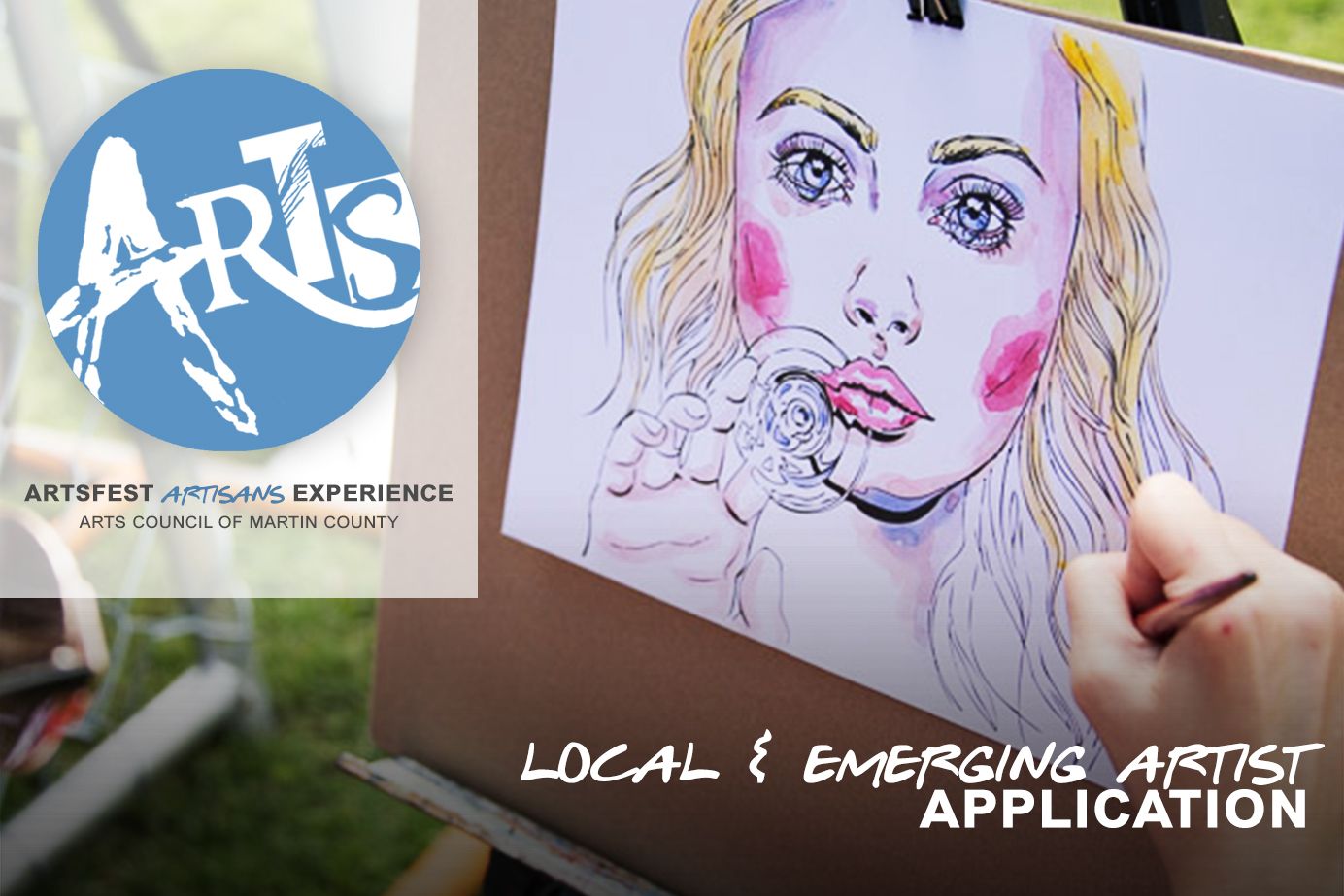 Important Dates
Application Deadline: **ONLY 3 spaces left**
Acceptance Notification: January 15, 2021
Booth Fees: $150 All fees due by January 31, 2021
Set up: Saturday, February 20 from 8am – 9:30am
Breakdown: Sunday, February 21 at 5pm. No early breakdown is allowed.
Rules / Regulations:
The Local & Emerging Artist Area is designed for artists who are beginning their art careers and/or have minimal experience participating in art festivals. Preference will be given to artists who have exhibited in this area less than 3 times.
Artist must be a Florida resident, residing in the Treasure Coast area.
Accepted artists will receive a total area of hanging space of approx.12'w x 6'h on 4 display panels (approx. 3'w x 6'h each) in a shared 10' x 10' tent for a fee of $150. Display panels and tents will be provided. Artists work may only be displayed within designated area. Artists will be responsible for assisting with hanging tent walls for overnight protection.
Artists are responsible for their own hanging material requirements (hooks, signs, etc) for 2D work. Special arrangements for 3D work must be made in advance.
Display panels should be ORIGINAL artwork only. Additional prints, giclees, etc can be for available for sale but not displayed on panels. Artists may bring a small print rack or table (max 24" width and depth) for these items to be displayed.
Artists are required to be on-site throughout the weekend to handle all sales and patron questions. All artwork displayed must be available for sale at the event. Florida Sales Tax (currently 6.5%) is the sole responsibility of the participating artist.
No commission on sales will be collected by The Arts Foundation for Martin County.
Professional behavior is expected at all times.
The Local & Emerging Artist area may ONLY be accessible by dollying in. This means that artists may NOT be able to drive in to load-in or load-out artwork from event site.
ArtsFest strives to make refunds available that are fair and agreeable to both parties. Requests for refunds must be in writing, faxed or emailed for a refund. The following refund schedule will apply: Prior to January 31, 2021: Booth fees will be refundable minus $50. After January 31, 2021: No refunds given.
Your submission of this application creates an obligation and expectation for you to exhibit and participate in the festival according to the itemized guidelines.
---