ARTS SERVICE | Mary Ann Loomis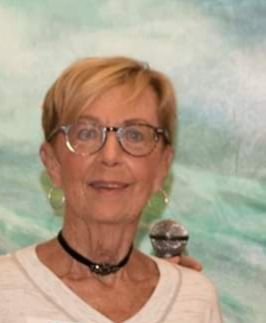 Ms. Loomis moved to Stuart in 2005 after living in Boston and Beverly, Ma. She received her M.B.A. from Northeastern University and invited to participate in the Greater Boston Executive Program at M.I.T. Sloan School. During her career she worked for High Tech Companies in a variety of financial positions that included Mergers and Acquisitions, Export Management and Controller.
 Her years in New England nurtured her love of the Arts. Summers always included a trip to Tanglewood. Boston Symphony and Pops performances at symphony hall during and fall and winter.  Boston area museums always had unique exhibits during the year.
Volunteering has always been part of Ms. Loomis's community involvement. She was awarded Volunteer of the Year from the Massachusetts's Chapter of the Multiple Sclerosis Society for her leadership in the inaugural "Race for A Cure" Sailing Regatta at Jubilee Yacht Club in Beverly, Ma.  
Since moving to Stuart Ms. Loomis has been involved with the Arts Council of Martin County. She has been a member of the Board of the Arts Foundation, Arts Council, Executive Committee and Arts Council Treasurer. She is currently Co-Chair of Women Supporting the Arts – A Women's Giving Circle for the Arts of Martin County.  WSA is always excited to welcome new members.
MS Loomis is actively involved in ArtsFest, serving as Volunteer Coordinator for the upcoming event and the last four. She would love to recruit you for this year's event.