SPECIAL RECOGNITION | MCHS Visual Arts Teachers (Amanda Jones and Bryan Johnson) and Kim Jones for the Martin County Historical Mural at the Prescription Shop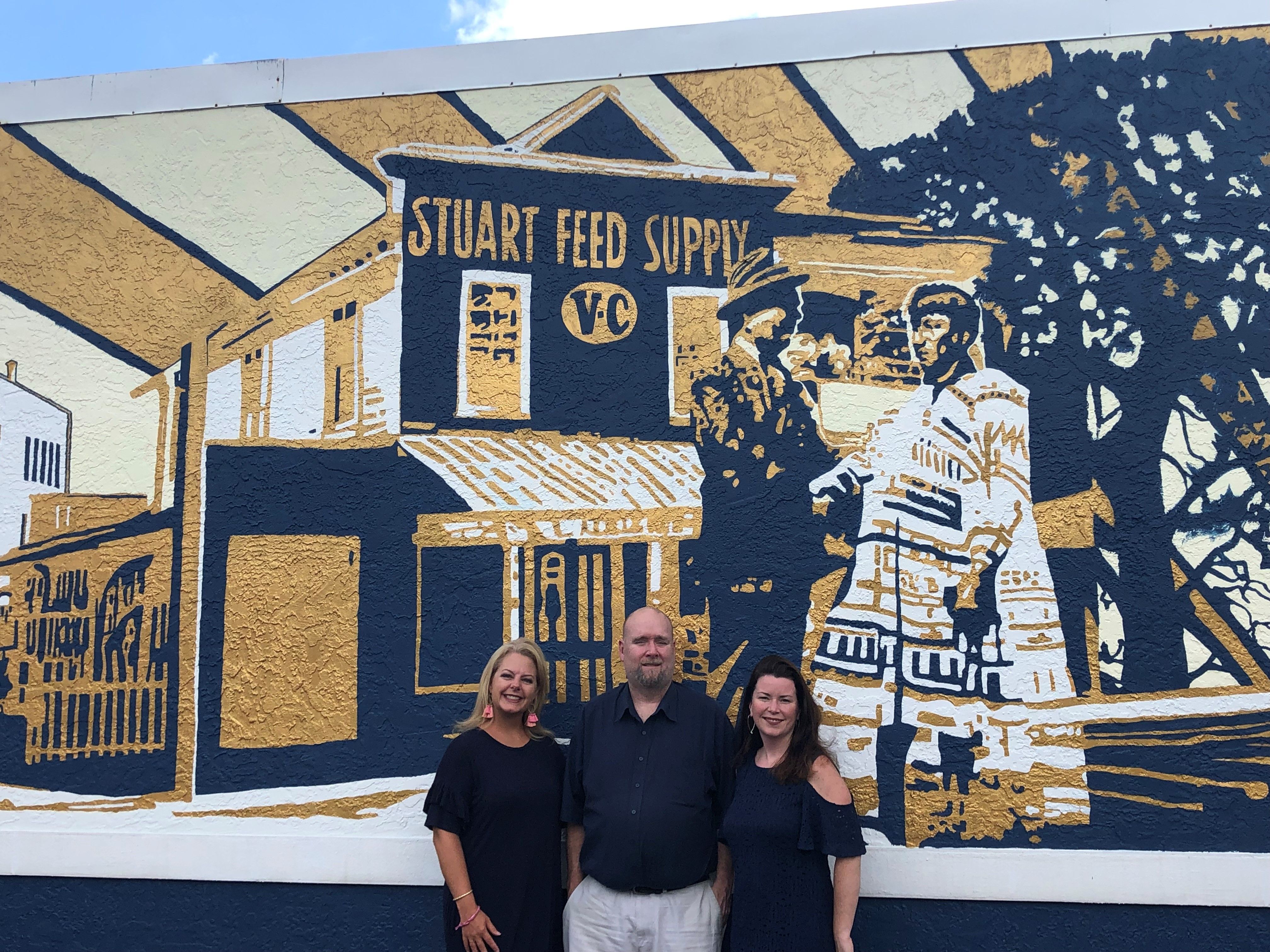 Special Recognition - MCHS Visual Arts Team Bios
Bryan Johnson
Although I was always artistic, my interest in digital art began when my parents purchased a Commodore Amiga computer for me in late 1985.  It was the first home computer capable of full color graphics.  My interest in traditional and digital Arts continued through high school and college.  Although I started as a Philosophy major at Rollins College, I ended up with a BFA – Bachelor of Fine Arts with a double specialization in Sculpting and Painting from The University of Central Florida.
I worked in several creative industries, screen printing, marketing, graphic design, web design, printing and finally ended up teaching high school art in 2005.  I am now in my 15th year of teaching high school art at Martin County High School.  Although I continue to produce art, teaching has taken much of my time for the last 14 years.  I now concentrate mostly on digital art projects.

Amanda Jones
Amanda Jones is an artist and art educator who has been in the classroom for 17 years. Her passion for art and for teaching art has been a gift from all the great art educators who have helped to shape who she is today. With a degree in art education and a master's in education, Amanda is most passionate about the art of curriculum design and finds joy in teaching art. In 2015, Amanda moved to the treasure coast to be closer to family. This move was conditional on securing a position as an art teacher and Amanda is beyond thrilled to have found Martin County High School. For the past three summers, Amanda has taught art to children in Studio 116, a part of Martin County Art Camps. Amanda's life is very full with teaching art, creating her own art, and raising two children with her husband.