Betty Jo Buro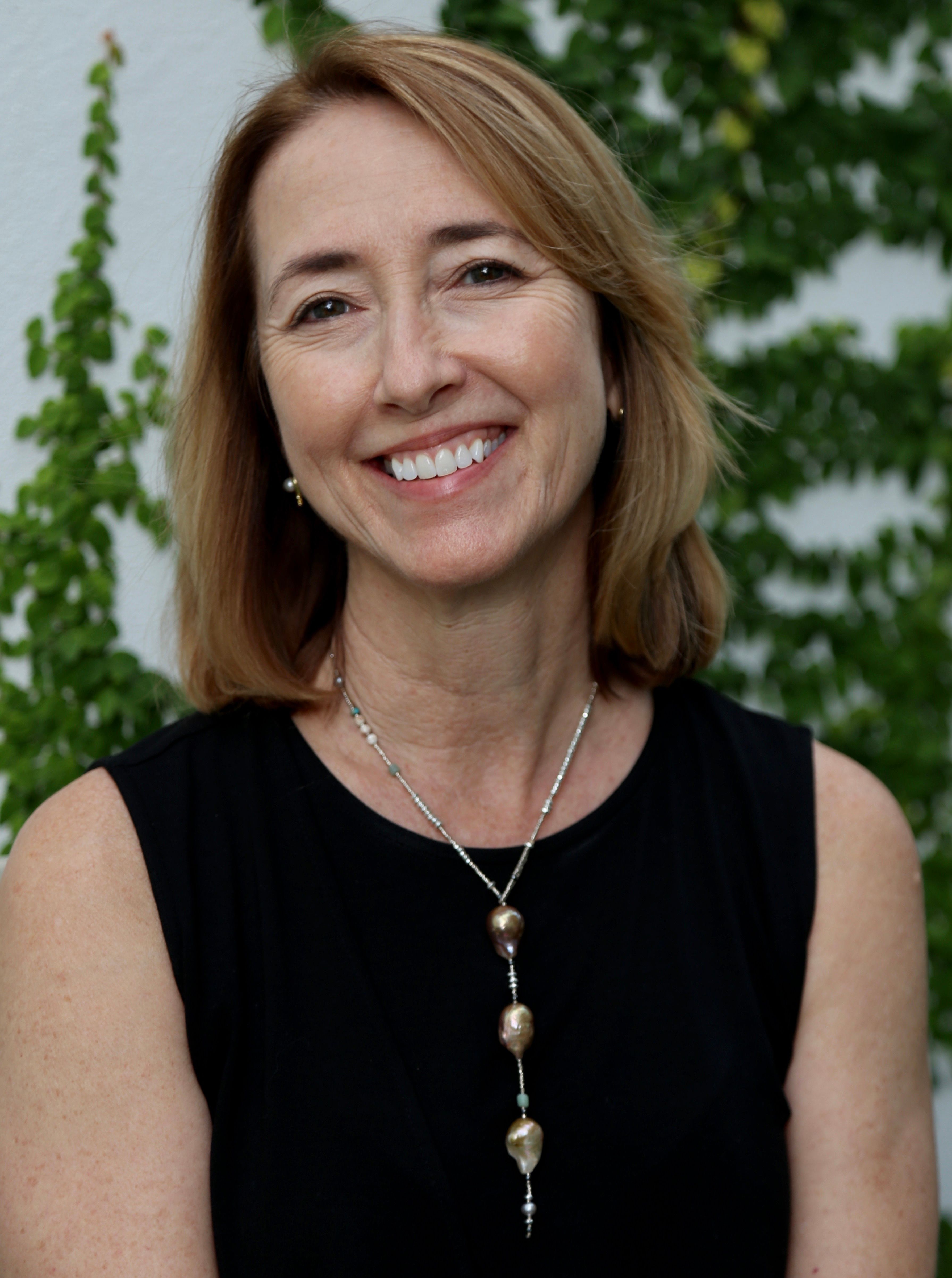 Betty holds a Master of Fine Arts Creative Writing and is the Creative Writing Workshop Instructor for the Arts Council of Martin County.  Her wonderful curriculum for the writer's workshops has lit a fire under a dozen aspiring writers. She has had numerous poems, micro essays and short stories published. Her many recognitions and awards include Finalist for Autumn House Press Creative Nonfiction Book, Finalist for southern Indiana Review's Thomas A. Wilhelmus Award. She has been the Creative Nonfiction Editor for Silver Stone Magazine, Book Reviewer for The Florida Book Review and is currently the Martin County Democratic club's monthly newsletter. Betty often travels to Book Fairs, Poetry Festivals and every March, BookMaina.  This year she will travel to attend a writing retreat in Tuscany. Betty believes that within the community and within the world, it is our responsibility to spread the love of the written word.
Literary Excerpt:
"A Pack a Day"
One
When I tell my sisters I want to write about smoking, their memories arrive clothed in nostalgia, as if our childhood spent breathing secondhand smoke in a closed up station wagon was somehow enchanted. Patty fondly recalls her own first cigarette, an illicit Viceroy puffed crouched behind a sand dune at Good Harbor beach with her best friend Allison.  Susie reminds us how much fun smoking was, and suggests we all take up the habit again.  Nancy remembers the brands my grandparents smoked—soft packs of Salems and Kents—and I am drawn in, transported to my grandparents' Ohio living room.  My grandfather's silver lighter lies flat in the palm of my hand, cool and heavy.  I run my fingertips over the names of his eleven grandchildren, engraved in small cursive script on its face, pausing over my own. How many times have I watched him tilt his wrist to flip open the top?  And then, with an expert flick of his thumb, produce the heady scent of lighter fluid, and as if by magic, a tall yellow flame.
Two
All of my first impressions appear in soft focus; our home a foggy haze, the faces of my parents separated from me by a veil of exhaled smoke. The scent of it permeates the wallpaper, the nubby plaid upholstery of the family room couch, the window curtains, my hair, and all of my little-girl clothes.  But if you ask me what my childhood smelled like, I will tell you it smelled of percolated Maxwell House, my mother's Jean Nate shower splash, the rubbery scent of Barbie doll skin, of Breck shampoo and Ivory soap. The smoke was background, constant.  I grow up on it, just like I grow up on Cheerios and Gilligan's Island re-runs, concentrated orange juice and am radio stations. I know no different. Every place I go, I am cloaked in the invisible evidence of my parents' vice, and all the while, I have no idea. 
Three
 I am fascinated by things that exist but cannot be seen. God is one such thing, a lurking presence in my Catholic upbringing that takes most of the fun out of filling Eddie Doughty's baseball cap with sand and putting it back on his head, or coveting my sisters' red-haired trolls. I am convinced a crocodile lives under my bed, arriving only at night, necessitating a running leap into bed from halfway across the room. I am certain a previous resident died in our home and continues to visit us, as evidenced by creaks in the old staircase just outside my door, or a sudden sense that someone is sitting at the end of my bed after the house becomes dark and still.
I am also intrigued by air.  I can breathe it, but not touch it. I know what it's like to be without it, having practiced holding my breath in a swimming pool. I've felt the panic associated with an older sister pressing a couch cushion over my face, for fun.  For a while I am sure I can see air.  Lying in bed in the early morning half-light, can I see or do I imagine tiny dots of black and white surrounding me? 
My younger sister and I share a room, our twin beds placed foot to foot against the far wall.  She does not worry about reptiles under the bed.  She does not clutch her Raggedy Ann doll tight to her chest in fear of ghostly night visitors. And when I ask if she too can see the air the way I do, in tiny dotted patterns that float in front of my eyes and flow deep in and out of my chest, she sighs and tells me to go back to sleep.
.Four
The accoutrements of smoking litter our home.  Packages of cigarettes like decks of cards are strewn about dressers and countertops.  Books of matches, disposable lighters in primary colors, and half empty cartons.  Ashtrays—glass, ceramic, and my father's favorite, a round silver ashtray with the open beaks of two birds rising up from the center to hold a lit cigarette—can be found on bathroom sinks, end tables, the clothes dryer, window sills, and on each end of the dining room table. The ashtrays my mother favors are easy to identify by the snuffed out snub of white filter etched with a ring of red lipstick.
In the "good" living room, lives a polished silver cigarette case lined with soft green felt. I love to open its lid, enjoy the thunk it makes when dropped shut. Filled occasionally for show when company is expected, the long white cigarettes look elegant nestled in that fancy box. Even though my sisters and I witness my mother regularly taking food off the belt at Purity Supreme when her subtotal climbs too high, the filled cigarette case gives our home an aura of sophistication and excess.  Help yourself, it seems to say. We have plenty.    
Five
I am four years old in 1964 when the surgeon general officially declares smoking unhealthy and linked to lung cancer, but my parents are already careers smokers.  They smoke in the morning with their coffee.  They smoke while driving in the car, talking on the telephone, while drinking Manhattans in the evening before dinner.  They smoke after meals and at work.  My father is able to hold full conversations, hands free, with a cigarette dangling from the corner of his mouth, its ash growing steadily, while he carves a roast with an electric knife. My mother smokes while folding laundry and cooking dinner and driving to pick my father up from the train. Parliaments. All white with a thin double black line where the tobacco meets the filter.
By the time I reach elementary school, the teachers are in on the act, showing us pictures of happy pink lungs, and comparing them to pictures of the black crusty lungs of smokers.  I'm sure it's their attempt to prevent another generation of nicotine addiction but instead this information leaves me terrified. All of the adults I love the best; my mother, father, grandparents, and aunts all smoke.  Are their lungs coal-colored, rotting in their chests?  Would their next, damaged breath be their last?
 One night after dinner, while my parents sit at either end of the dining room table, drinking their after-dinner coffee and smoking their after-dinner cigarettes, my sister Nancy reproduces an experiment suggested by her third grade teacher.  She has my father exhale his cigarette through a clean white tissue, and when he does, it leaves behind a brown smudge.  She holds the Kleenex up by its corners for all to see.
"See this spot?  This is what all that smoke is doing to your lungs," she says. 
Well, I think, hugely relieved, assuming my parents are also picturing their lungs covered in splotches of small dark circles.  That will be that. 
My mother gently taps the end of her cigarette into the glass ashtray in front of her and sips her coffee.  "Is that so?" my father says. He leans back in his chair and takes a long drag, exhaling in perfect rings, the O's elongating as they float up towards the ceiling, then disappear.  My mother and father exchange small smiles from each end of the dining room table, as if they have a secret.  I shake my head, push back my chair, and clear my plate in silence.
Six
New England winters are not kind. One of my chores is to pour water from a pitcher into metal cups attached to the end of the radiator in each room, in an attempt to add some moisture to the dry winter air.  Still, we all get sick.  Colds, fevers, and coughs that lodge deep inside our chests.  If you have a fever, you get to stay home from school. My mother will crack ice cubes into chips with a claw-like metal press and leave them at your bedside in a cereal bowl with a spoon.  If a cough keeps you up at night, she'll haul the vaporizer out of the hall closet and set it up on a chair next to your bed so the steam will blow towards your head.  When every breath in leads to a ragged, barking cough, the hiss of steam scented with Vicks VapoRub is the only chance for relief.  On frigid nights, while icicle spikes frame the roof of our house, and the snow outside is frozen over with a thick crust, I burrow under my red and pink Flower Power comforter, position my head on my pillow so the mist is aimed at my open mouth, and wait for sleep to come.