ArtsFest 2018 is magical! Our 3rd Annual ArtsFest Literary Competition is inspired by the Wizarding World of Harry Potter! We're not necessarily looking for the next Rowling, but it's hard not to be inspired by her work, especially the classic literary themes she entwines throughout her novels.  The Arts Council of Martin County invites Florida residents to write a short story (up to 2,500 words), or a poem (up to 50 lines) relating to this year's theme "A Rainbow of Gray".
---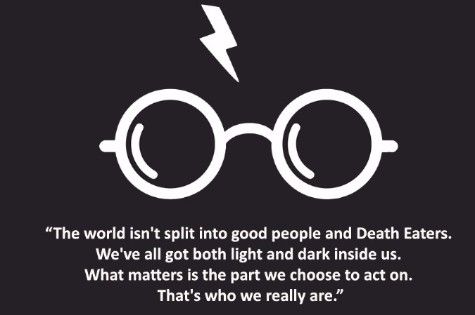 ---
"People are not divided into black and white, but most of us exist in some shade of beautiful gray. While the series started off somewhat simplistically, with Harry's world well defined between the good and the bad, it did not remain that way. Over the years, Harry had to also come to grips with the dark side of his own character. In the end, Harry does not defeat Voldemort as the white knight on a stallion charging at a black dragon, but rather as a young man who has faced his dark side, challenged his shadow, been refined and strengthened through conflict, and learned to trust the loving side of his nature rather than his hatred and fear of death. Because, for JK Rowling, the key ingredient in determining what shade of gray we reflect relies on what choices we make." -- S.P. Sipal
Official Rules:
Open to Florida residents only. This contest begins October 23, 2017 and ends on January 15, 2018. To enter, upload your typed, double-spaced submission (2,500 words maximum for short story / 50 lines maximum for poetry) in a Microsoft Word or PDF attachment.
All submissions must be the Entrant's unpublished original work and not copied from any other source. The Entrant must own, or have the rights to convey any and all right and title, in such essay. Incomplete entries that do not comply with the above rules are subject to disqualification. Decisions are final and binding. First Place recipients will be published in MartinArts Magazine.
---
SUBMISSION FORM
*Competition is limited to ONE entry per category.