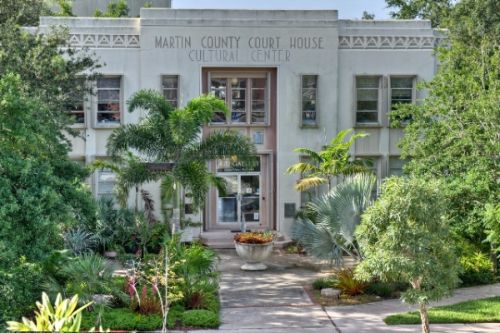 Court House Cultural Center Hours:
Tuesday, 10:00 am - 6:00 pm | Wednesday - Saturday, 10:00 am - 4:00 pm, or by appointment. 
Admission to the Cultural Center is free, though donations are greatly appreciated.
Accessibility:

The Arts Council of Martin County and its galleries at 80 SE Ocean Blvd are accessible to all. The south entrance is wheelchair accessible as are all spaces within the first floor. We are pleased to try to accommodate other reasonable requests from patrons needing additional assistance with adequate notice.