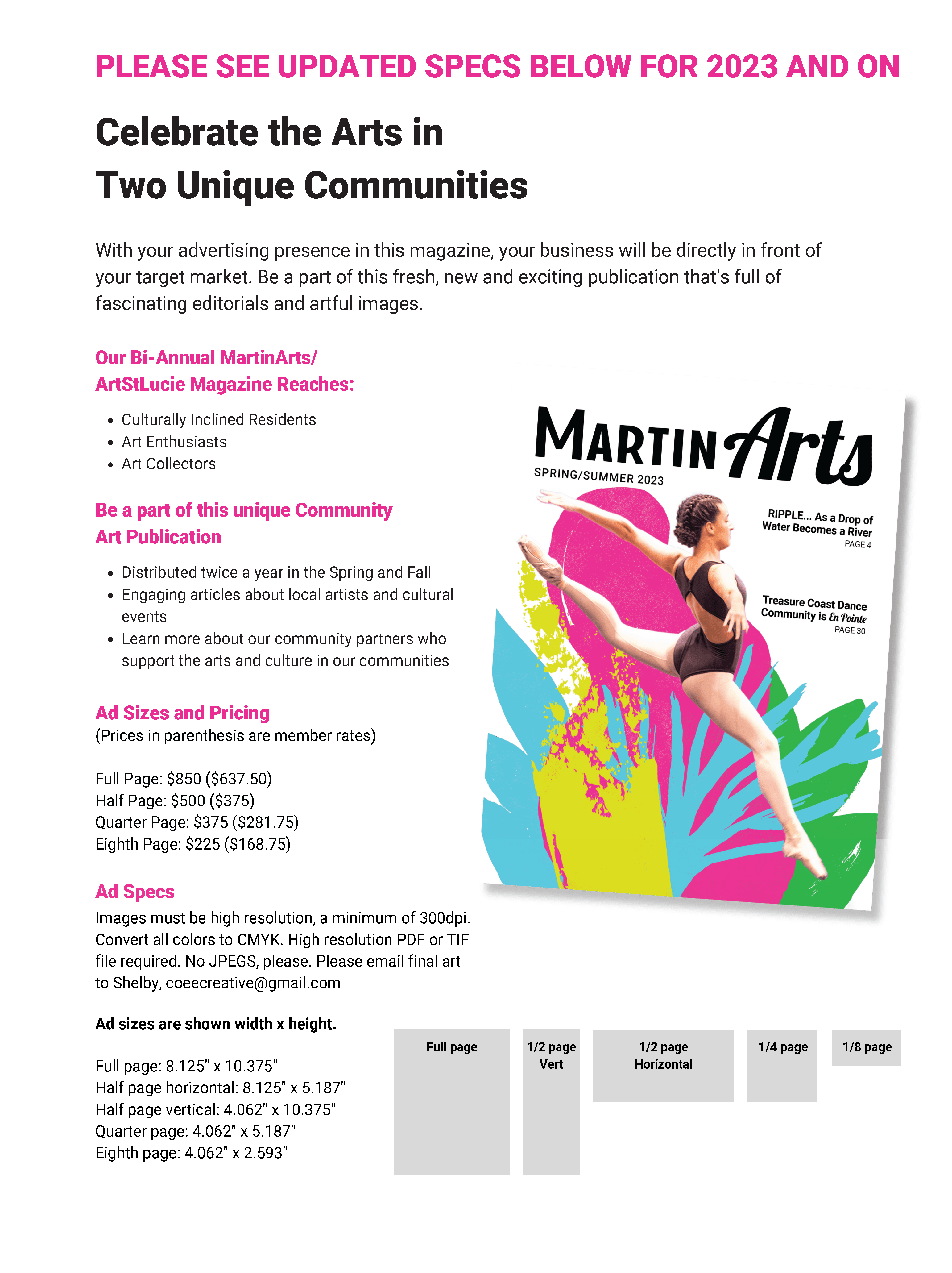 Becoming a partner with the arts, can help your business gain a competitive edge. Studies show that partnering with the arts fuels the economy, promotes health, wellness and safety, creates social cohesion and connectivity, and foster civic engagement.
- The Partnership Movement 
The Fall 23/Winter 24 MartinArts Magazine is scheduled for distribution in October.
Ad deadline: August 1, 2023.
Ads will not be included if payment in full is not received prior to the deadline. 
Yes! I Want to Advertise in MartinArts & Art St. Lucie Magazine!