Cultural Conversations: Beethoven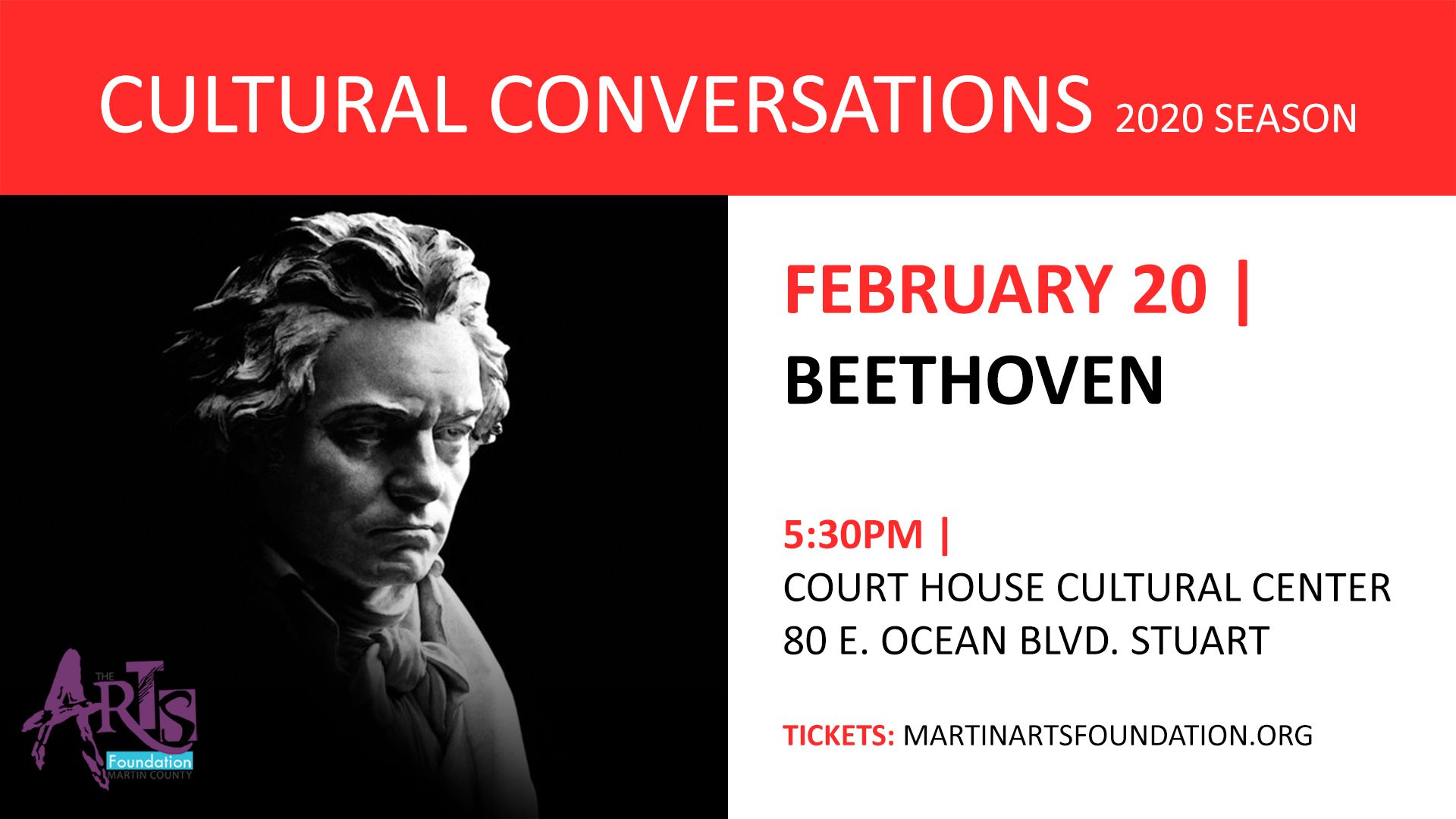 Celebrate Beethoven's 250th year with inspiring insights given by Dr. Marie Jureit-Beamish, Professor Emerita of Music from Principia College.
Cultural Conversations our many efforts to engage the community in all things artistic with a goal to inspire greater participation in and a passion for the arts in our community. Through our Cultural Conversations, we intend to provide interesting and evocative dialogue designed around P.L.A.C.E. (people, land, arts, culture and engagement). Cultural Conversations includes the occasional series, Inspired By... in it's repertoire.
Tickets: $15/person. Member benefits include tickets at the $125 level and above.