Virtual Meet & Greet with Clyde Butcher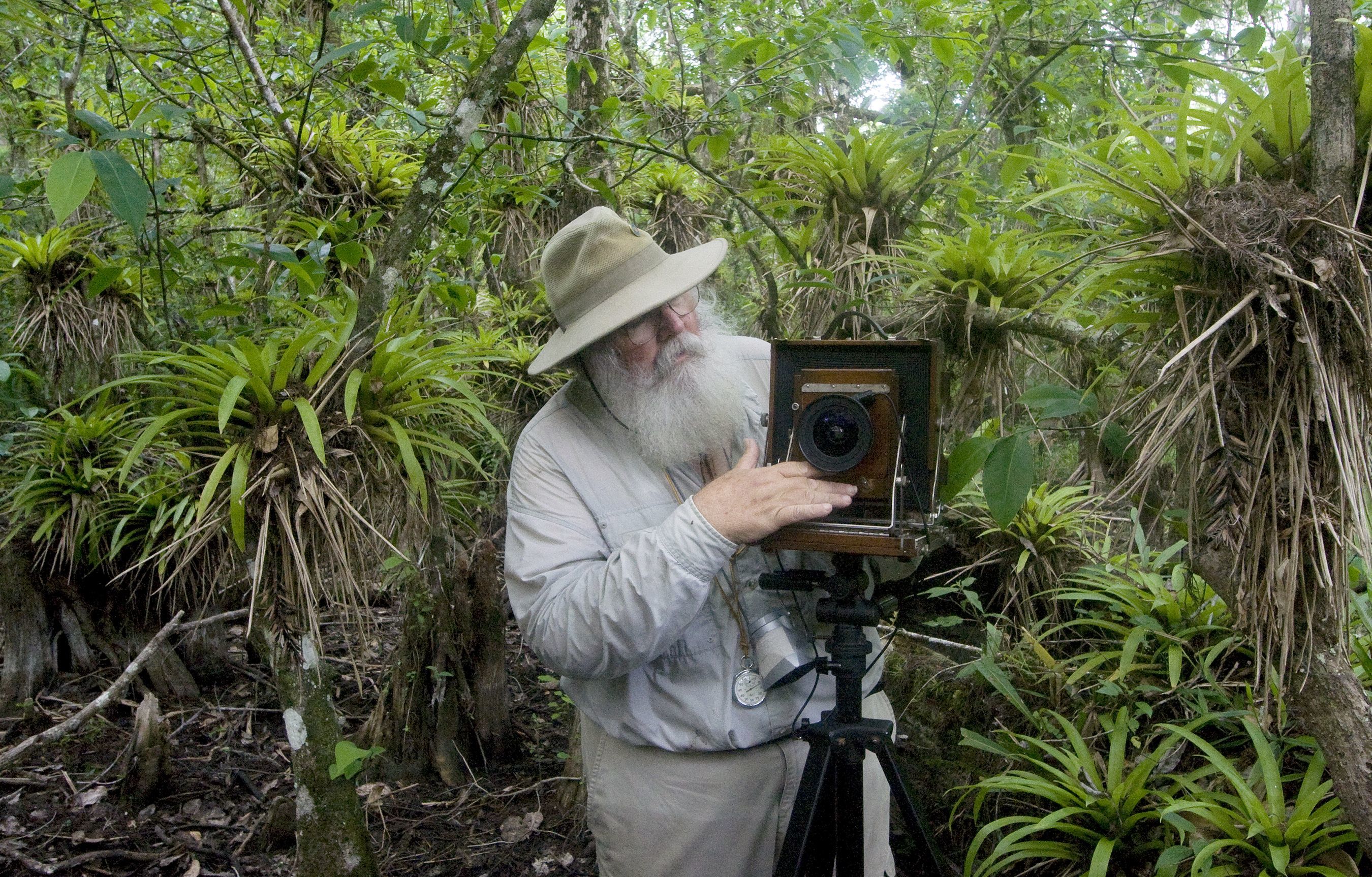 Hosted by Friends of the Everglades, executive director, Eve Samples, virtually meet the renowned photographer and Florida Artist Hall of Fame Artist winner, Clyde Butcher. The artist will join us from his home in southwest Florida for a lively discussion about his America's Everglades series. The audience will have a chance to ask questions via the chat feature. Butcher's "America's Everglades" photographs are currently on exhibition at the Arts Council's Court House Cultural Center, 80 SE Ocean Boulevard, Stuart, FL.
Meet & Greet Tickets: $25
Proceeds benefit Friends of the Everglades and the Arts Council of Martin County
Clyde Butcher's America's Everglades
Court House Cultural Center
Exhibit Dates: January 12 - March 13, 2021
Gallery Hours: Tuesday 10am-6pm, Wednesday-Saturday 10am-4pm
Admission: $5 donation requested
About the exhibit:
This expansive wilderness collection represents the many years Clyde spent exploring the remote regions of the Everglades, experiencing its changes. It is a diverse and complex territory which reveals its beauty in many ways. His photographs reveal wild and natural places where few humans have ventured, and the images capture remarkable solitude and wonder. The Everglades is one of the largest wetlands in the world and the largest subtropical wilderness in the United States. Shaped and sustained by seasonally flowing shallow water, the Everglades is home to dozens of threatened and endangered species, massive flocks of wading birds, recovering populations of alligators, crocodiles, and millions of insects. Exceptional for its diverse combination of rich plant and wildlife communities, varied habitats, and remote wilderness, the Everglades has perhaps most importantly become a beacon for conservation. "Clyde Butcher's remarkable photographs give us access to nature we rarely see or experience. They not only reveal the intimate and majestic beauty of the Everglades–and the need to save this fragile environment–they also remind us of the abiding kinship we mortals share when we work together to preserve these magnificent places. Butcher's art is a national treasure." –Ken Burns, Emmy Award-winning filmmaker
About The Arts Council of Martin County:
The Arts Council since 1980 has served as Martin County's local arts agency, providing arts experiences for the soul of our community and serving artists, arts organizations and students with support and educational opportunities. Located in the historic Court House Cultural Center in downtown Stuart, the Council curates exhibitions that include the All Florida Juried Show and the Marvin S. Cone High School Juried Art Show annually. To inspire participation in the arts, the Council produces a bi-annual MartinArts Magazine supported by a host of other communications including MartinArts.org with an artist registry and cultural calendar. The Arts Council is a non profit organization supported by the National Endowment for the Arts, the State of Florida Department of State Division of Cultural Affairs, Martin County and many private and corporate donors, including the Arts Foundation for Martin County.
About Friends of the Everglades:
Friends of the Everglades was founded in 1969 by Marjory Stoneman Douglas as a 501(c)(3) nonprofit organization dedicated to preserving America's Everglades and its interconnected ecosystems. Our mission to preserve, protect, and restore the only Everglades in the world has had an outsized impact on Everglades policy through scientific research, education, grassroots advocacy and critical litigation wins. We remain committed to restoring the southern flow of clean water from Lake Okeechobee to the Everglades and Florida Bay, as Marjory Stoneman Douglas described it in her seminal book, "River of Grass."