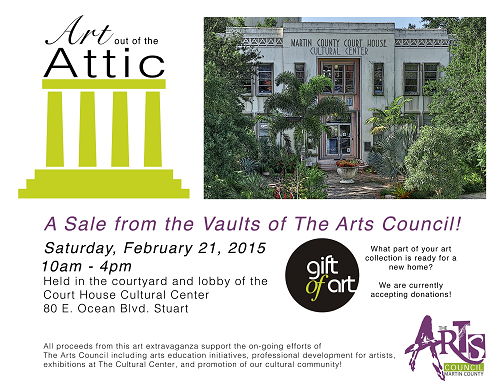 A Sale from the Vaults of the Arts Council!
Plan to come and buy some great finds and bargains!
Saturday, February 21, 2015, 10 am to 4 pm
Court House Cultural Center
Every few years we take all the interesting works, frames and other random supplies that we accept as donations and conduct a bargain basement sale! The time is now.. we are excited about works donated from the family of Nancy O'Malley and others that may just be the perfect piece you are looking for. Some others may just be a great deal on a frame or a canvas to re-work! All prices are negotiable.
Donations to the sale will be accepted through February 18th.
Volunteers are still needed for set up on Friday, Feb 20th. Let us know if you have a strong back and legs to help us move the works from our upstairs closet to the 1st floor.