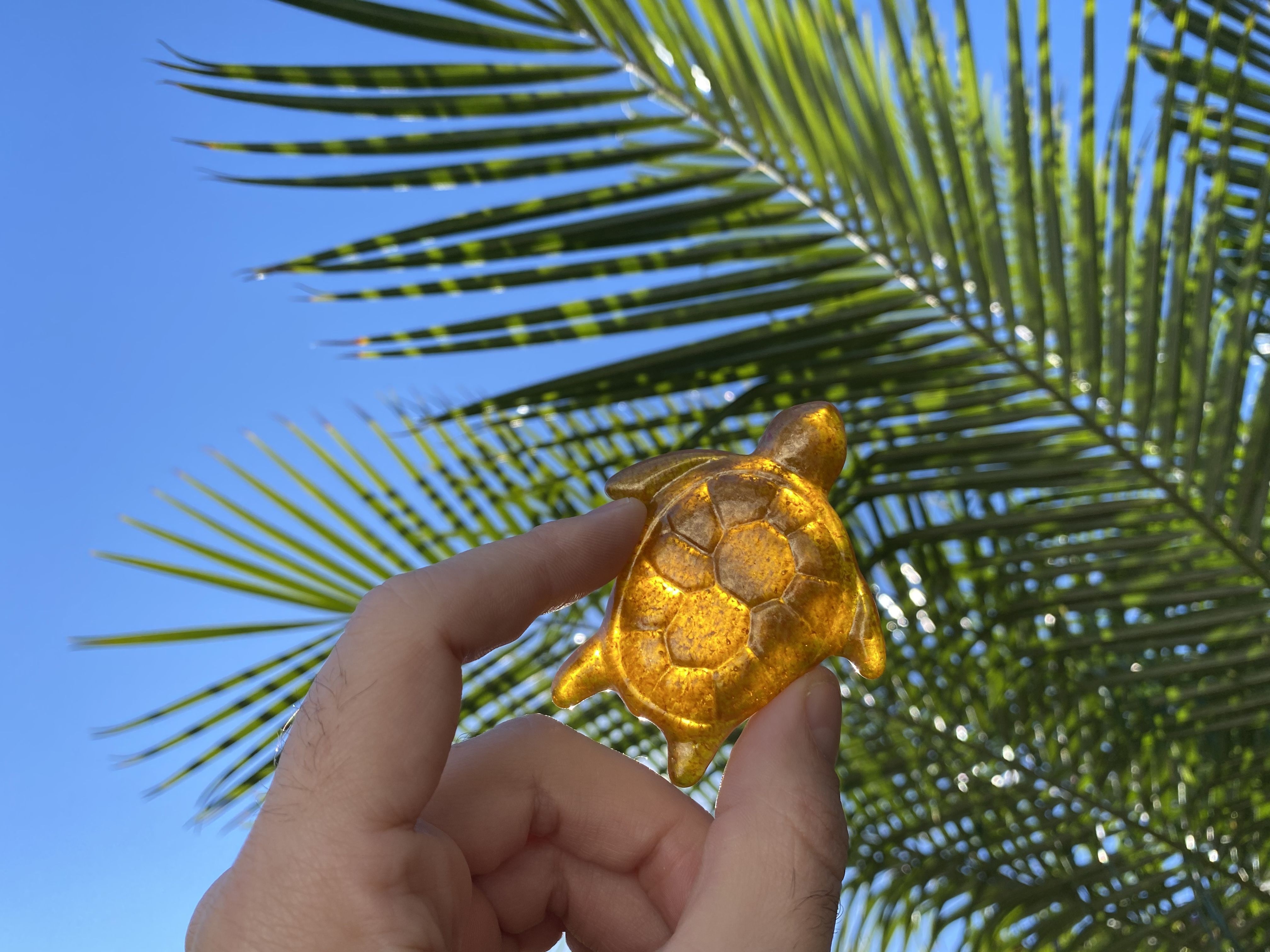 STUART, Fla. (February 5, 2021) – In an effort to showcase Martin County's dynamic arts and culture community, the Office of Tourism & Marketing has unveiled the new Martin County Arts & Culture Trail.
The free, mobile-exclusive trail features a range of award-winning museums; celebrated attractions; cutting-edge exhibits; historic sites; eclectic galleries; and engaging selections from the Martin County Art in Public Places program.
Residents and visitors alike can sign up to receive the pass here, and use the pass to learn more about these local points of interest and even claim special offers and discounts at participating attractions.
"We are so fortunate to have such an incredible arts and culture scene right here in our own backyard," says Nerissa Okiye, the Martin County Tourism Director. "It not only improves the quality of life for those who call Martin County home, but also adds an enriching aspect to any vacation. Our goal with this program is to highlight these amazing attractions and create an immersive experience for everyone to enjoy."
The program was developed in partnership with Bandwango (a travel technology platform) and the Arts Council of Martin County. It was strategically launched ahead of ArtsFest 2021 (February 20-21) to inspire excitement leading up to the iconic event, which has been named one of the Top 20 Events by the Southeast Tourism Society for the past five years.
"ArtsFest is a 34-year tradition to bring people together in celebration of the arts and this year is no different, with both in-person and 'at-home' opportunities to participate," says Nancy Turrell, Executive Director of the Arts Council of Martin County. "We're confident that the new Arts & Culture Trail will help people develop an even deeper appreciation for our vibrant arts community and stay engaged throughout the year."  
The Office of Tourism has launched a corresponding scavenger hunt component to celebrate the new trail. The team commissioned local glass artist Dot Galfond, of Licensed to Kiln, to create a series of custom glass sea turtles: 45 teal turtles and 10 gold turtles.
Each piece has been signed and numbered, and they have been hidden at every stop along the new trail. Anyone who finds one of the limited-edition glass sea turtles can keep it as a souvenir and register their one-of-a-kind piece here. Lucky winners who find one of the 10 gold turtles will also be awarded a complimentary pair of tickets to the Florida Oceanographic Coastal Center and four tickets to ArtsFest 2021.
"I was absolutely thrilled to hear of this unique program coming to Martin County," says Galfond. "I love being an arts advocate and it was so much fun to be involved in the creative process that brought this concept to life."
As part of the initiative, Galfond also created two larger sea turtle bowl sculptures; one Teal Turtle Bowl and one Cobalt Turtle Bowl. The community is invited to purchase raffle tickets ($5 each or $10 for three tickets) to win each prize. Tickets can be purchased in-person at the Arts Council office located in the Court House Cultural Center (80 SE Ocean Blvd, Stuart) and at the Florida Oceanographic Coastal Center (890 NE Ocean Blvd, Stuart), or online here. Those who register their teal sea turtles will also receive a complimentary raffle ticket to win a grand prize. The two winners will be announced on Wednesday, March 3.
Martin County has some of most active sea turtle nesting grounds in Florida, and the sea turtle sculptures pay homage to the vulnerable and endangered species that return to our shores season after season. All proceeds from the raffle ticket donations will benefit the Florida Oceanographic Society and The Arts Foundation for Martin County. 
# # #
Press Contact:
Ian Centrone
Tourism Public Relations and Community Liaison
Office: (772) 320-3157 | Mobile: (772) 361-2276 | icentrone@martin.fl.us
Encompassing the communities of Port Salerno, Stuart, Palm City, Jensen Beach, Indiantown, Jupiter Island, Hobe Sound, Sewall's Point, and Hutchinson Island, this hidden gem is a place for unwinding and reconnecting. The Martin County Office of Tourism and Marketing is the official tourism marketing arm of Martin County, Florida, whose goal is to provide information to those interested in Martin County and to spread the word about this one-of-a-kind destination. 
This notification can be reproduced in an alternative format upon request by contacting the County ADA Coordinator (772-221-1396), the County Administration Office (772-288-5940) or Florida Relay 711.