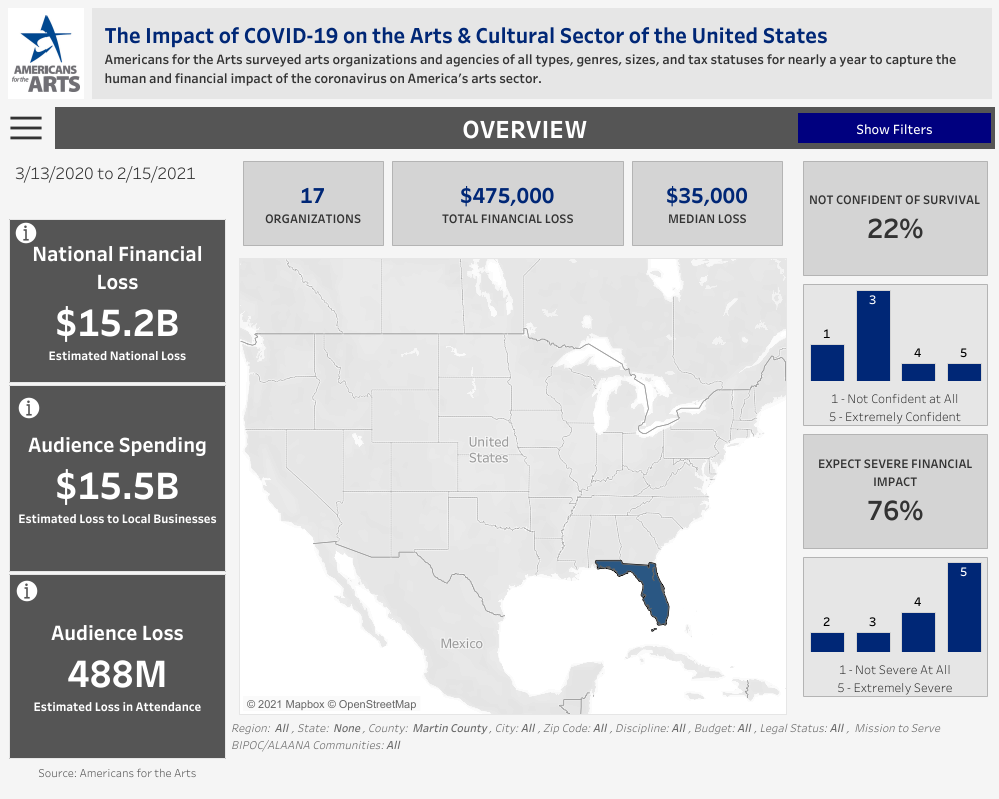 The economic impact of COVID 19 is still being felt by organizations based in Martin County, Florida. Although many are re-opened and fulfilling their missions, the financial hardship is still a harsh reality. 
This dashboard (pictured below) captures coronavirus-related economic and social impacts from arts organizations and arts agencies of all types, genres, sizes, and tax statuses in Martin County. Americans for the Arts surveyed arts organizations and agencies of all types, genres, sizes and tax statues for nearly a year to capture the human and financial impact of the coronavirus on America's arts sector. To see the national impact, click here. 
If you are looking for resources on how you can address the ongoing impacts of coronavirus, please visit the Americans for the Arts Coronavirus (COVID-19) Resources and Response Center.