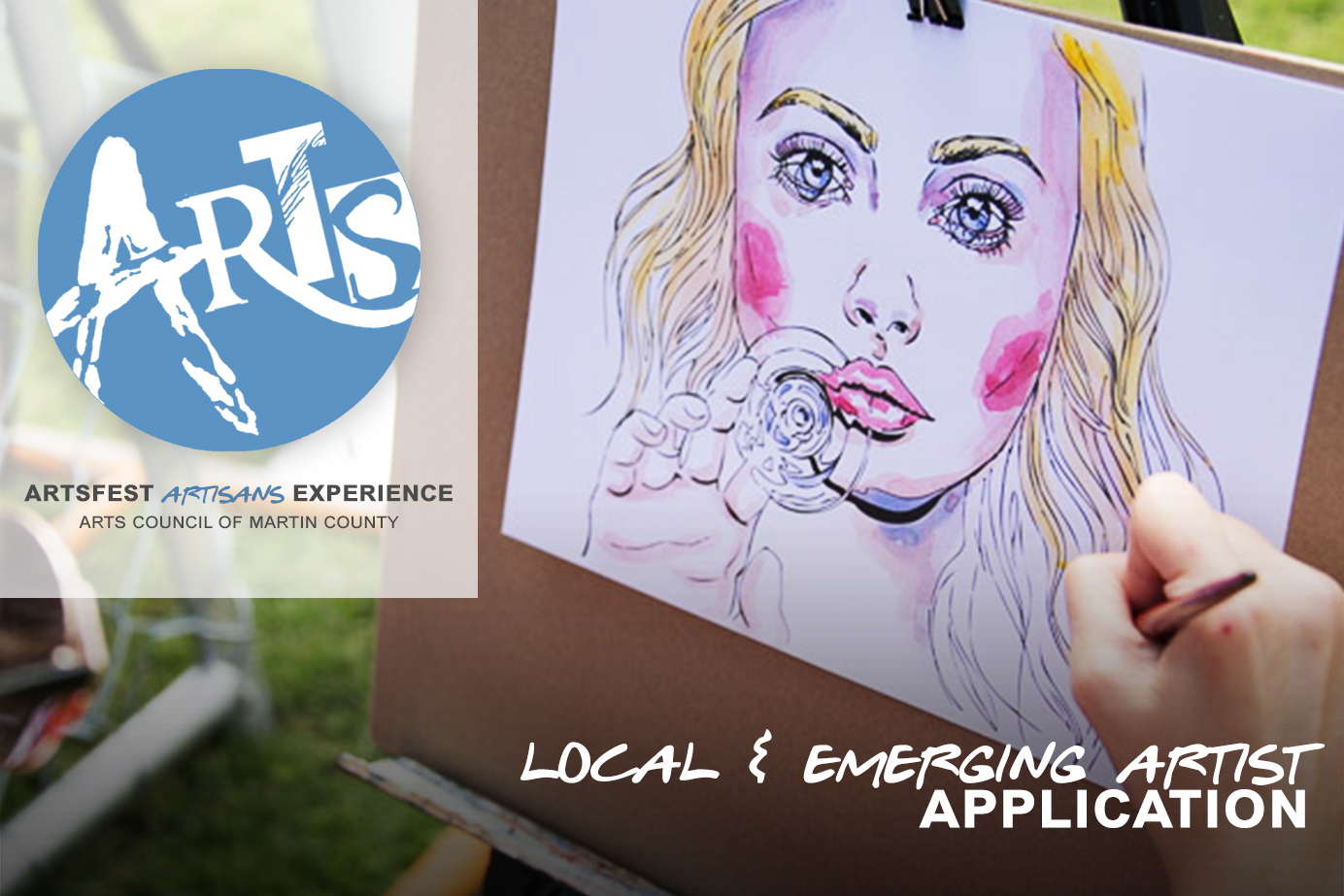 Local & Emerging Artist Tent Application
Deadline to apply December 31, 2018
Rules / Regulations:
Artist must be a Treasure Coast residence.
Artists are required to be on-site throughout the weekend to handle all sales and patron questions.  All artwork displayed must be available for sale at the event. Florida Sales Tax (currently 6%) is the sole responsibility of the participating artist. No commission on sales will be collected by The Arts Council.
Accepted artists will receive an approximate area of 12'w x 6'h hanging space on display panels and room for a small print rack or table in a shared  10' x 10' tent. Artists are responsible for their own hanging material requirements (hooks, signs, etc). Special arrangements for 3D work must be made in advance.  (Display area should be ORIGINAL artwork only.  Additional prints, giclees, etc can be for available for sale but not displayed on panels.)
Set-up will be Saturday, February 8 from 8am - 10am. Breakdown will begin at 5pm on Sunday, February 10. No early breakdown is allowed.
The tent is ONLY accessible by dollying-in, be aware that participants will NOT be able to drive in to load-in or load-out artwork
Complete entry form, and upload 3 - 5 images below of your art by December 20, 2018.
Artists will be notified by early January if they have been accepted and a display fee of $125 will be due by January 15, 2019.