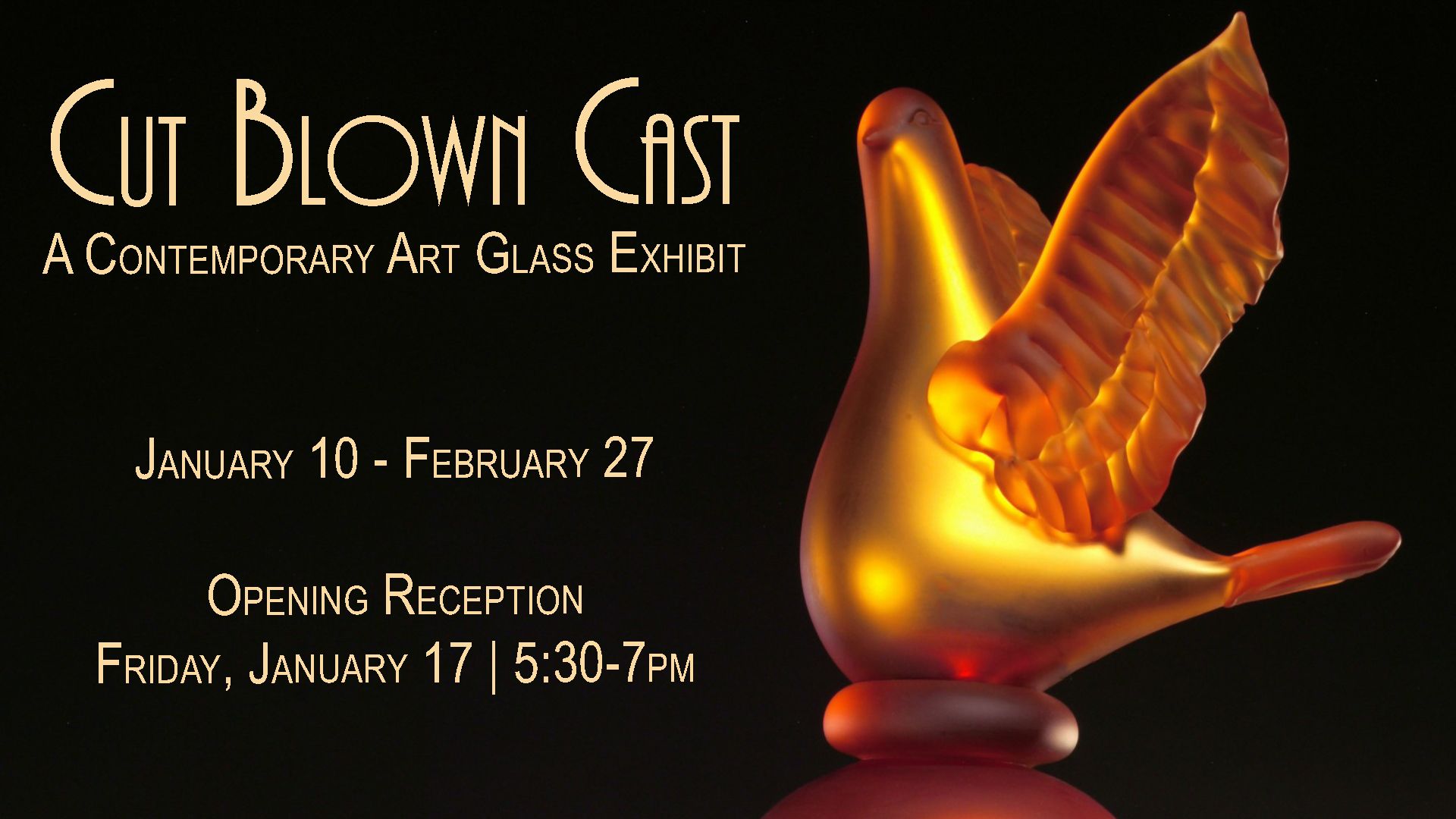 Cut Blown Cast - A Contemporary Art Glass Exhibit
Opening Reception: Friday, January 17, 5:30-7 PM
Exhibit Dates: January 10 - February 27 2020
Curated by the Duncan McClellan Gallery and Art Director Mary Childs.
Featuring Artists: Dan Alexander, Rik Allen, Shelley Allen, Mariel Bass, John Brekke, Hyunsung Cho, Martin & Erik Demaine, Rick Eggert, Pietro e Riccardo Ferro, Leckie Gassman, Eric Hilton, Sidney Hutter, Richard Jolley, Richard Logan, Duncan McClellan, Cynthia Miller, John Miller, Kelly O'Dell, Stephen Pon, Stephen Rolfe Powell, Martin Rosol, Richard Royal, Tommie Rush, Marco e Mattia Salvadore, Raven Skyriver, Veruska Vagen, Peter Wright,
Upcoming Exhibits...
Collector's Choice

A glimpse into how collectors  come to acquire and appreciate their art.

March 6 - April 16, 2020

 

Marvin S Cone 34th Annual High School Juried Art Show (2020)

Featuring art work from students of Martin County, Jensen Beach, and South Fork High Schools, The Pine School, and Clark Advanced Learning Center

April 23 - May 28, 2020

Be Squared - Members Exhibition

Clyde Butcher: America's Everglades

The rugged and remote beauty of the Everglades is captured in these works which span over three decades of foraging into dense swampland. Delicate ecosystems, rare botanical specimens, and sweeping landscapes bring the wonder of this mysterious part of our country to light.  The beauty of the Everglades is celebrated in the monumental photographs of Clyde Butcher. The scale, extraordinary clarity and tonal range set his photographs apart as exceptional works of art, earning him recognition as the foremost landscape photographer in America today. These powerful black and white images are portraits of the eternal bond between man and nature that is the soul of the Everglades. From the deepest cypress strands of the sawgrass prairies, coastal waters, and languid estuaries, to pinpoint still-lives of rare species, Clyde reveals its ecosystems in magnificent detail. He makes an unquestionable case for why we should care about its future.