A part of our "Cultural Conversations" series, sponsored by Wilmington Trust
ABOUT INSPIRED BY…
Inspired By… is a window into the world of an artist's passion and creativity.  It is a very special and intimate conversation facilitated by Janeen Mason with some of Martin County's finest artists and performers.  Modeled on successful television programs such as "Inside the Actor's Studio" and "Spectacle with Elvis Costello" Inspired By features 30-45 minutes of direct interview and performance (if applicable) with the evening's featured artist guest with time for networking and audience questions and answers.  
An RSVP is required for all Inspired By... Please call the Arts Council offices at 772-287-6676 ext 4.  Seats are limited and are reserved on a first come, first served basis.  Access to these events are exclusively reserved for our members and sponsors. 
---
Save the Date: Inspired By... Peter D. Cummings
Wednesday, March 30, 2016 | 7:00PM | Court House Cultural Center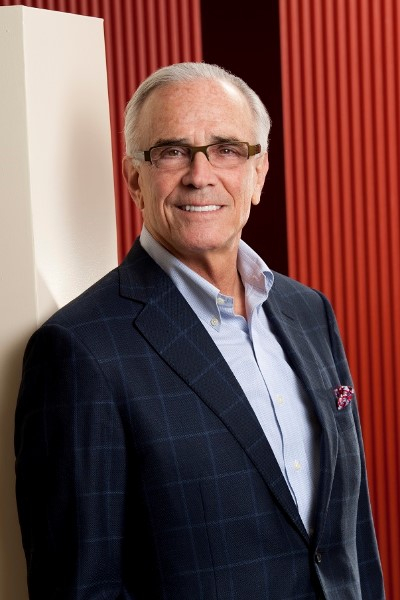 About Peter D. Cummings:
Peter D. Cummings was the chairman of Ram, a leader in real estate development and acquisitions for over 15 years. He was responsible for advising on asset strategy, as well as investor and community relations for Ram Realty Partners II & III, a private equity fund sponsored by Ram and its principals. Cummings has been active in real estate development and management in Florida, Michigan, Texas and North Carolina since 1975. He divides his time between Florida, New York and Michigan where, since 1991, he has managed the real estate portfolio of the Max M. Fisher Family.  He is currently involved in the  redevelopment of Detroit through his newly formed company, Fisher Cummings Holdings.
Mr. Cummings was educated at Yale University (B.A. 1968) and the University of Toronto, where he received a Master's Degree in English Literature in 1969. In 1988, he completed the Owner/President Management Program at the Harvard Business School. Mr. Cummings has been involved in a broad spectrum of community affairs. He served as vice president and a board member of the Jewish Federation of Palm Beach County (1980-1984); was a member of the Economic Council of Palm Beach County (1983-1988); is a founding member and past president of the Economic Council of Martin County; and is a founding member of the Martin County Council for the Arts.
He currently serves as a board member and chairman emeritus of the Detroit Symphony Orchestra & board member of the New York Philharmonic.  He is a past board member of Detroit Renaissance and Comerica Bank, League of American Orchestras, University of North Carolina Performing Arts Society National Advisory Board and member of the Madison Council of the Library of Congress & United States Artists Board member.
Mr. Cummings passion for music inspired a collaboration with Sirius XM Satellite Radio to create a show linking classical music to newer popular music forums, demystifying the classics and validating the work of the finest contemporary rock and pop artists. The show, aptly titled "Linked: Connecting the Classics" was heard weekly on Sirius XM Classic Pops stations.
WHO IS ELIGIBLE TO ATTEND
Tickets are $125 for the series of four conversations. Advocate Members ($125) receive 1 ticket; Patrons ($250) receive 2 tickets; and Benefactors ($500) and Director's Circle Members ($1000 plus) each receive 4 tickets for each event of the series.  All Members noted above can bring a guest for a $35 reduced ticket price.  
---
Inspired By Peter Lawson-Johnston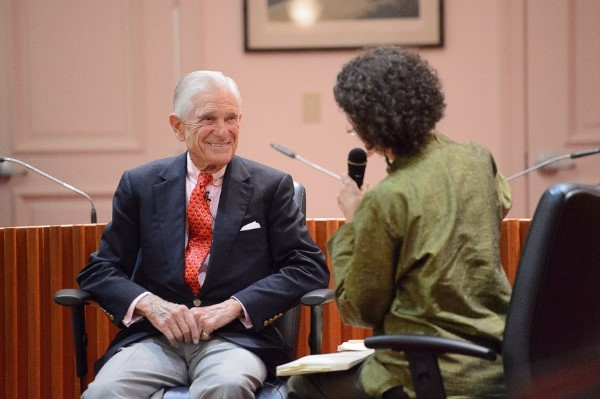 What a Story! What a Night!
A standing room only crowd was enthralled listening to the conversation between our Inspired By… host, Janeen Mason, and our honored guest, Peter Lawson-Johnston on January 29, 2016 at Jupiter Island Town Hall.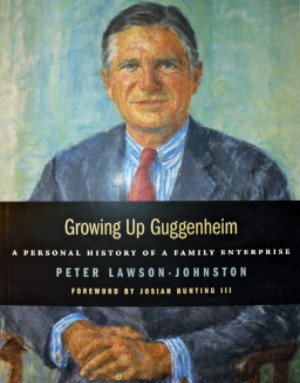 About Peter Lawson-Johnston: 
Lawson-Johnston is the honorary Chairman of the Solomon R. Guggenheim Foundation, Senior Partner at Guggenheim Brothers, Chairman of the Harry Frank Guggenheim Foundation. A grandson of Solomon R. Guggenheim, since 1964 Mr. Lawson-Johnston has been a trustee of the Solomon R. Guggenheim Foundation, which operates both Guggenheim Museum in New York, Bilbao and the Peggy Guggenheim Collection in Venice, Italy. He served as Vice President-Business Administration of the Foundation from 1965–69, as President from 1969–95, Chairman from 1995–98 and Honorary Chairman 1998 to present. He also serves as President Emeritus of the Peggy Guggenheim Collection Advisory Board. Mr. Lawson-Johnston has been the Senior Partner at his family holding company, Guggenheim Brothers, since 1971, having joined the firm as Partner in 1962. He has been a Director of the Harry Frank Guggenheim Foundation since 1968 and Chairman of the Foundation since 1971. He is the author of Growing Up Guggenheim: A Personal History of a Family Enterprise, published in May 2005. Married to Dede Hammond Lawson-Johnston, the Lawson-Johnstons have four children, ten grand-children and eight great-grandchildren.
---
Visit our blog HERE to read the stories of some of our past Inspired By guest speakers!