Amber M. Moran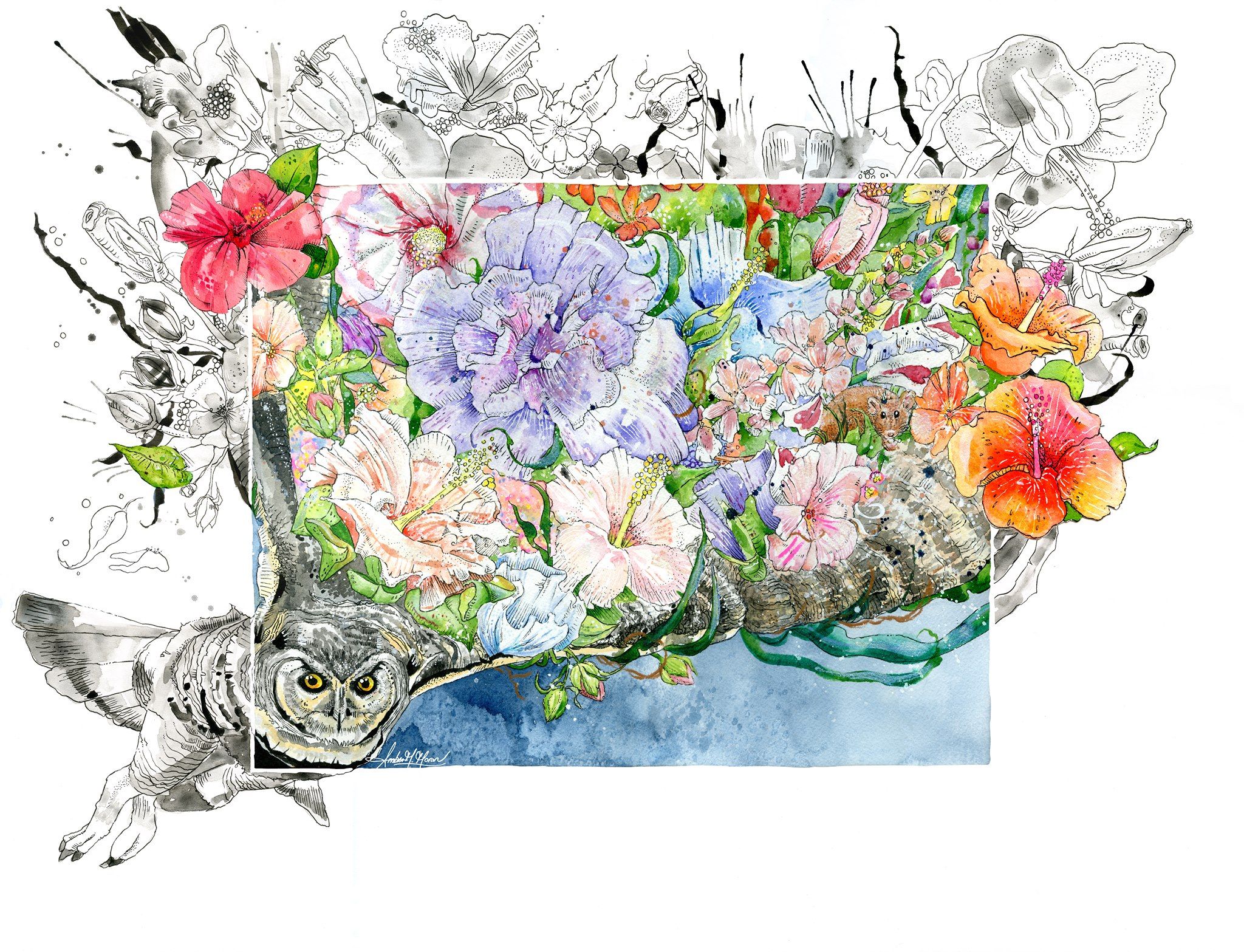 Amber M. Moran is a watercolor and ink artist residing in Hobe Sound, Florida, home to some of the most beautiful natural areas in the state. 

Amber is a watercolor and ink artist whose artistic style of "Thinking out of the box" creates a unique "window" and colorful take on the Florida lifestyle. She gains inspiration from the sights and sounds, including the beaches, canals and nearby fishing villages. She draws the viewer into each painting so they feel as if they are swimming in the coral with the fish, canoeing under the cypress trees, and hearing the sounds blowing through the palm trees. A regional, national and international award-winning artist, Amber's distinct style and riotous colors share her passion for coastal conservation. "I have always felt very passionate about color and detail."
Amber attended SUNY Alfred State where she earned her Computer Art and Design degree. She continued on to the University at Buffalo and earned her Bachelors in Studio Art.  Amber then earned her Master's degree in General Education as a Graduate Assistant at Elmira College in New York State.

In 2015 Amber was in the top five of the Next Bealls Florida Artist Competition and in 2016 she partnered with Bealls Florida and created numerous fine art designs for men and women's apparel, home goods and accessories. She has been published many times in the Marlin International Magazine and was the Billfish Foundation 2015 Featured Artist of the Year.  She has been the featured poster artist for the juried ArtiGras Fine Art Festival, Hobe Sound Festival of the Arts, the Stuart ArtsFest and the 2020 Cedar Key, Old Florida Festival of the Arts. She has created designs for well-known sport fishing tournaments such as the Big Rock Blue Marlin Tournament in Morehead City, NC and the Emerald Coast Blue Marlin Classic in Destin, FL. She has designed the Annual Martin County Lionfish Round-Up designs each year from the tournaments beginning 9 years ago. Amber's artwork hangs proudly on walls all over the United States and internationally.

Amber's passion for coastal conservation not only enhances her art, but also encourages her and her husband's two Florida born boys to care for and protect our wildlife and marine environment.
Phone: 561-512-1391