Barbara Fugazzotto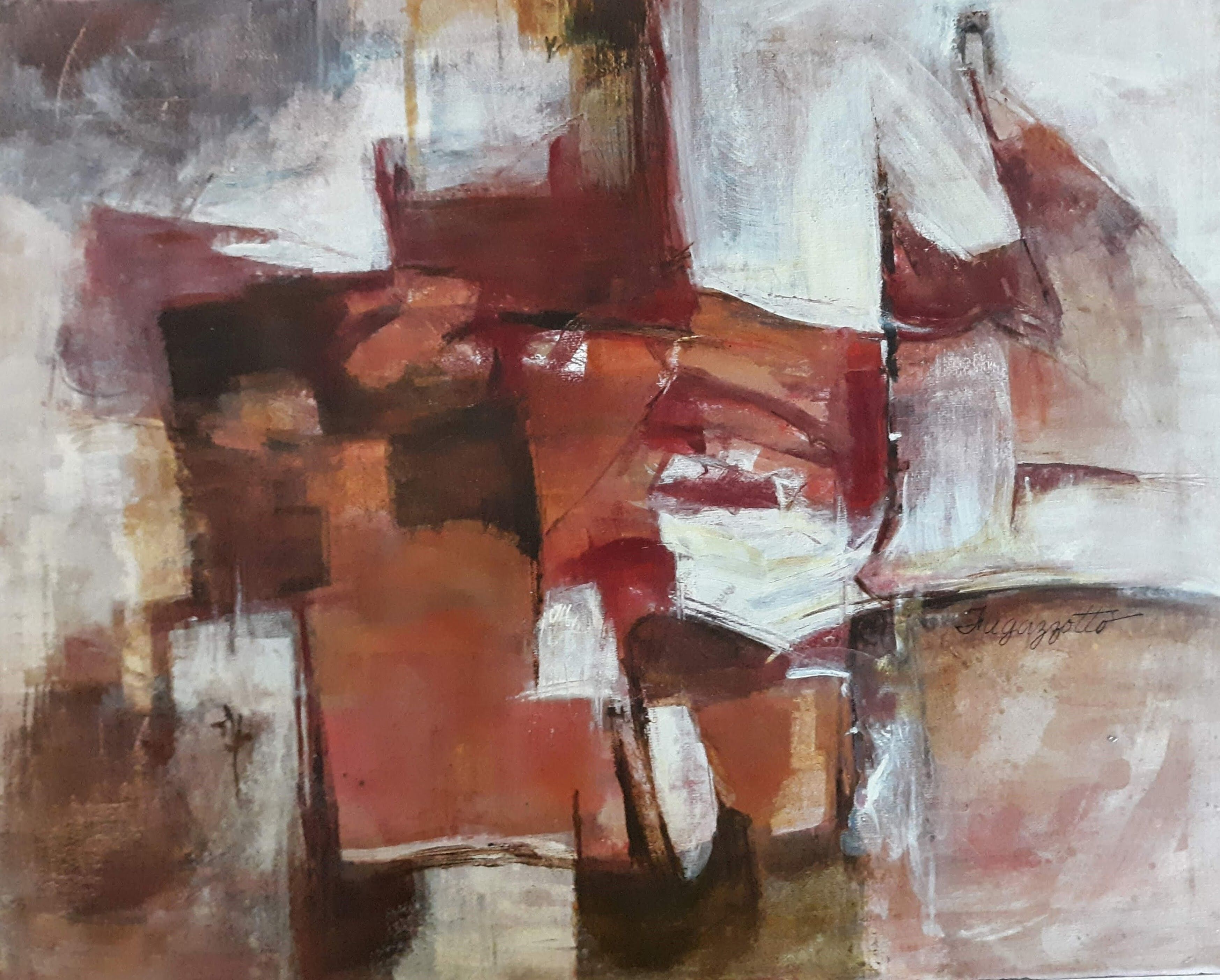 My mixed media work is abstract in nature. My process is intuitive, without preliminary sketches or specific subject matter in mind. In the process, however, abstract landscapes and figures often develop. I apply collage and mixed media to paper, canvas, fabric, and found objects. I enjoy making and discovering the textures and colors that collage layers give to the surface.  Pattern brings order and rhythm to my compositions. 
"Art making for me is like travel, often with 'destination unknown'. I love the journey, and I'll know it when I have arrived at the finished product".
Having been a public-school art teacher, my art experience, skills and interests are varied, including drawing, painting, sculpture, textile processes, and many more. Thus the mixed media designation for my work. 
In my travels around the world, I gained a broad first hand exposure to the arts and crafts of many world cultures. Some of those traditions and techniques have influenced my studio work in direct or subtle ways. For example, I have used batik on paper instead of fabric; I have woven and sewn paper instead of fibers. Two-dimensional fabric has become sculptural on my wire armatures; objects from nature have become a surface for my painting and collage. 
I am energized by the question:  
"What might be the result if I DO THIS with THAT MATERIAL using THIS PROCESS?" 
Mixed media and layering are the unifying elements that carry through all of my work. These are the motivating forces that have greeted me in the studio for the decades of my art career.