Chris Kling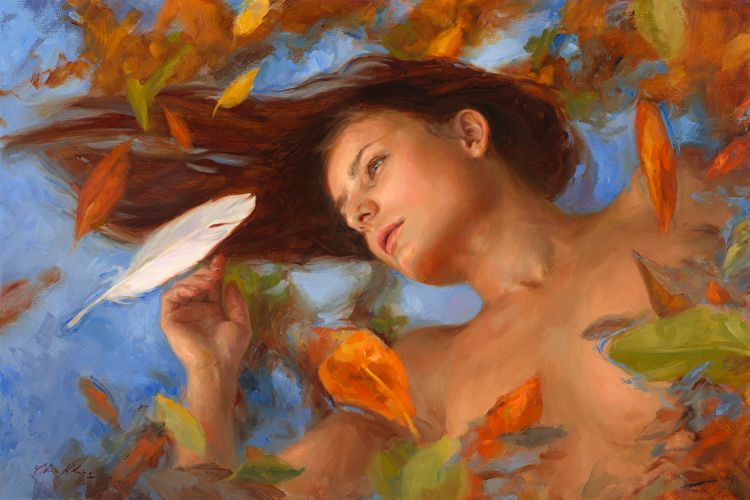 Chris Kling, a native of Chattanooga, Tennessee, received her Bachelor of Fine Arts degree in 1978. She has lived most of her life in Florida and also abroad in Singapore. She is married and currently resides in Stuart, Florida.

Chris states "Being an artist is not just my career. It is an integral part of who I am and is something that I am compelled to do. I work in oil primarily in a traditional manner but with a contemporary flair through color, composition, value, and application of paint. Color sings to me and I try to use its harmony to evoke an emotional connection with others. I love to paint plein air which helps my studio work retain an authenticity that only comes from observation from life. Painting, to me, is reaching out to find the common emotional connection between all of us."
Ms. Kling has received numerous awards from shows for her landscapes and portraiture throughout the southeastern region of the United States and with the Portrait Society of America, from which she recently received another award from them for her portrait of "Vala". She has been honored with back to back "Best of Shows" for landscapes and several awards for her work in festivals and competitions. She has received hundreds of commissions for oil portraits and landscapes and her work is in numerous private and corporate collections in the United States as well as in international collections. Those collections include the paintings of John Peyton, Mayor of Jacksonville, FL and Dr. John Trainer, President of Bolles School. Recently she served as one of the "Florida's Finest Ambassadors" for the Forgotten Coast en Plein Air 2018 in Apalachicola, and was an Invited Artist in the New Smyna Paint Out 2018, Delray Plein Fun Fest 2019, and won Best Seascape in the Lighthouse Plein Air Festival 2019. She was juried into the AIS 20th Annual National Exhibition 2019 at the Salmagundi Club in NYC, the 2019 OPA Eastern Regional, the 2020 OPA National Exhibition, and the NOAPS 2020 National Best of America Small Works Exhibition. She currently teaches Plein Air and Oil Portraiture classes and workshops at The Artist's Nook in Stuart.

Chris is a member of the Portrait Society of America, American Impressionist Society, Oil Painters of America, and Plein Air Palm Beach. She is presently on the faculty of the Lighthouse ArtCenter in Tequesta, FL, teaching at their School of Art. Chris has work in several galleries in Florida and you may see her work on Facebook at Chris Kling Studio and at her website, www.chrisklingartist.com . Locally she is represented by Palm City Art and Frame and is owner of Kling Gallery, Wine & Decor of Stuart, FL.
Phone: 772-288-0506