Corina Pelloni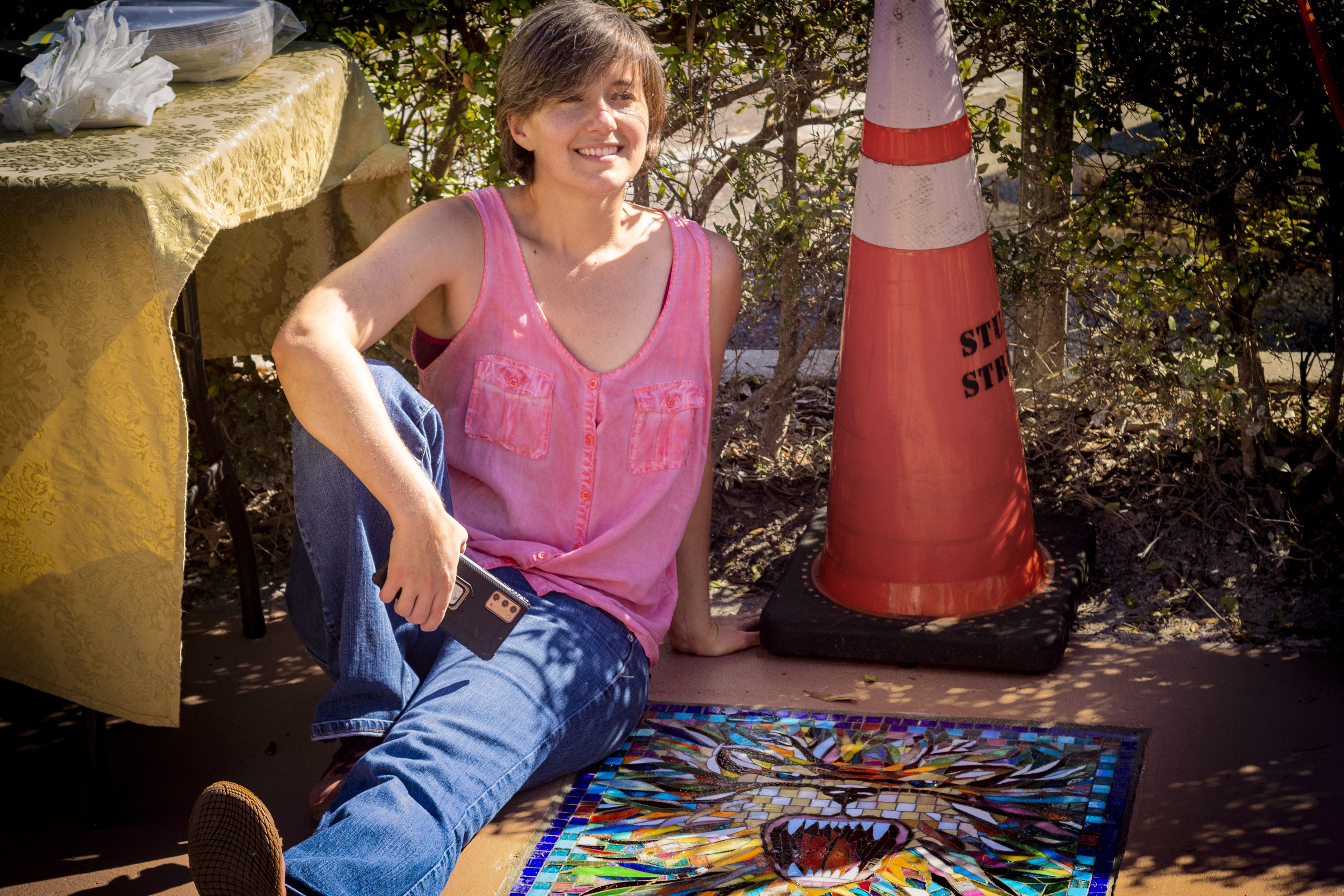 Corina Pelloni's work ranges from two dimensional paintings to three dimensional sculpture. her favorite medium is 'all of them', and she often incorporates a strange assortment of objects and materials into assemblage sculptures and mixed media projects.

She has worked in graphic design and web design, the custom cake business, social media marketing, and more. and has taught painting classes, jewelry classes and mask making / storytelling workshops.

as a board member of the Creek District of Arts & Entertainment, she runs the Sidewalk Mosaic Program and teaches mosaic classes to the future sidewalk artists and others. Her conviction that local culture should support the creative work of its residents inspires her to work with other locals projects that bring art to the community and people into connection.

In addition to art and freelance projects, she is presently employed by the St. Lucie Cultural Alliance as communications manager and by the Unitarian Universalist Congregation of the Treasure Coast as their AV person.