Denise Jackson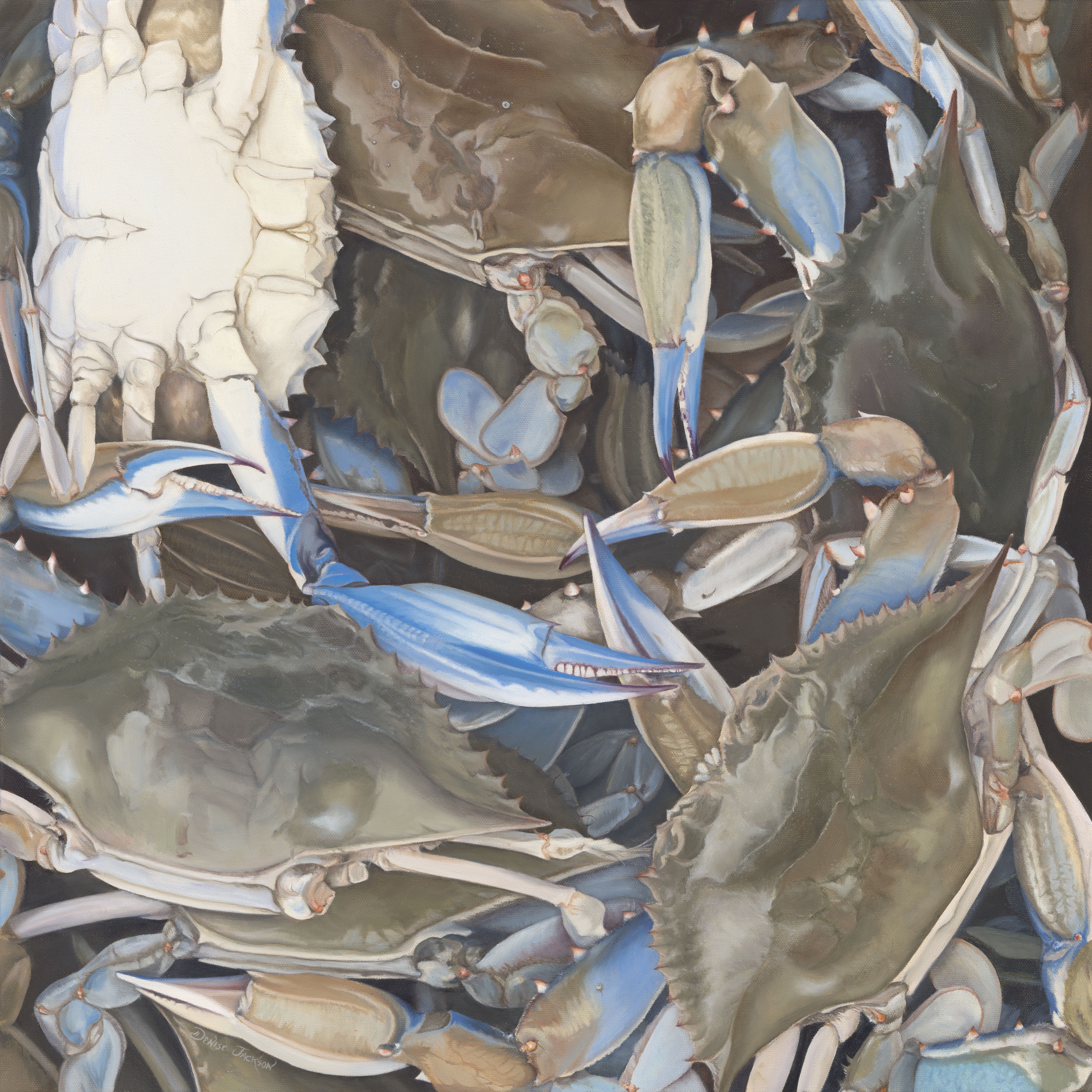 Artist Statement and/or brief Bio


Denise Jackson is an award winning artist who resides in Stuart, Florida, and Avalon, New Jersey. These two coastal communities are the source of much of Denise's inspiration. With a BA in Art from Rutgers University, Denise now paints full time in her home studio while exhibiting at local art shows, festivals, and galleries.
Coastal subjects with aquatic hues, combined with dynamic compositions, are elements Denise uses to provoke interest and draw the viewer into the canvas. 
​
Denise oil paints with a photorealism style by referencing images she has photographed with interesting angles and perspectives to achieve flowing movement from one area of the canvas to another. Bold up-close subjects are also something Denise finds captivating to paint, while balancing her details with multiple focal points. Denise's attention to intricate detail is executed with over 100 hours of focused time in every painting. The use of glazes and dry brush blending helps achieve a smooth soft painting with few brushstrokes to resemble a photograph. The sides of her canvas are always painted with the continuation of the image to provide a crisp, clean frameless painting. Denise experiences the same feeling of calm while painting these details as when she is near the ocean. 
We all react positively to being at the ocean or near water. Step into one of her paintings and walk up a beach path, hop on a beach cruiser or take a seat in a boat. Denise's images hope to provoke the feelings associated with everyone's happy beach memories. "I try to reflect the joy that I feel from being near the water in every painting, and hope to share that sense of happiness with you." 
Denise Jackson