Dot Galfond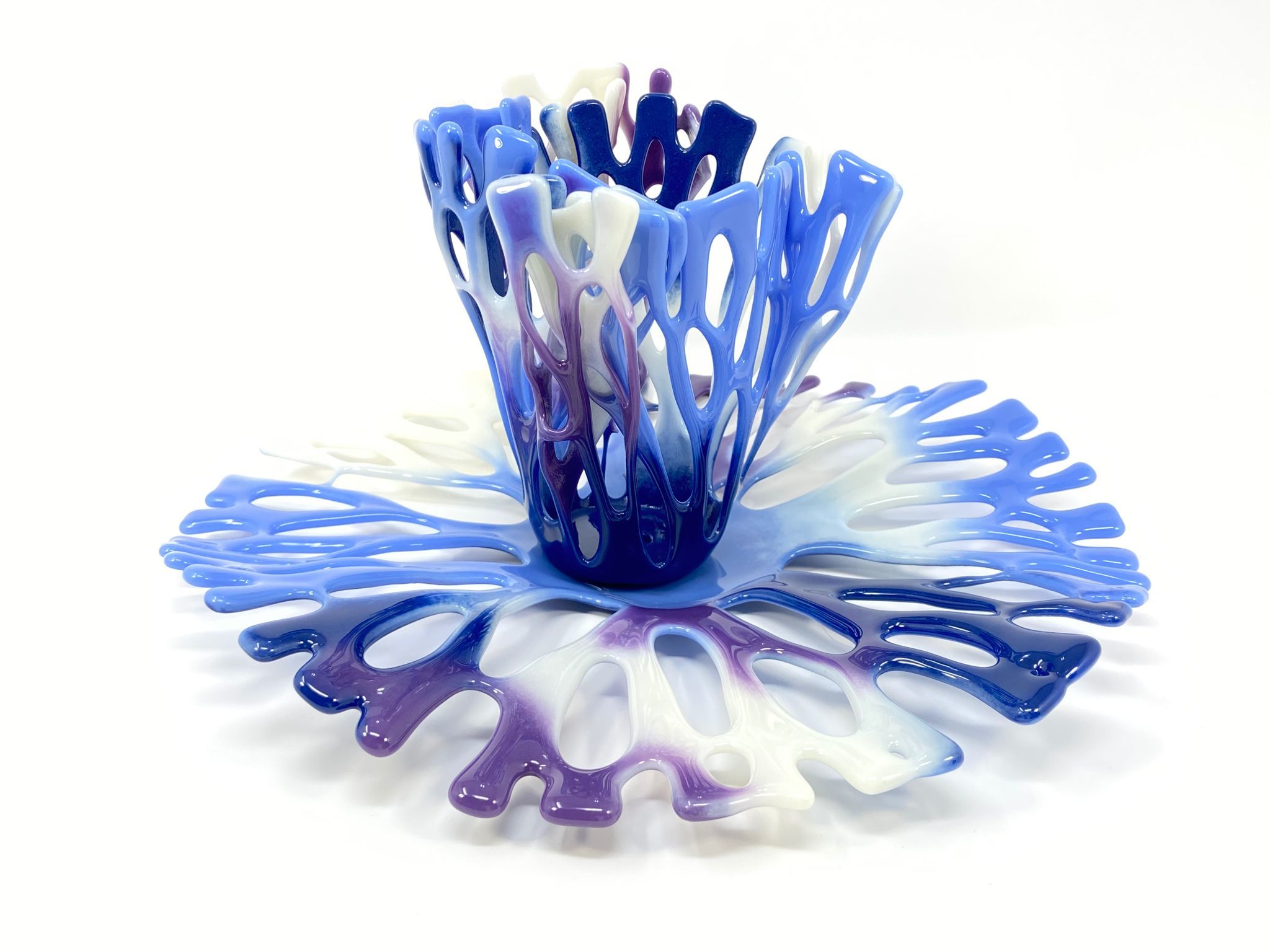 Dot Galfond
License To Kiln
Original, Contemporary Kiln Formed Art Glass
Dot Galfond is a contemporary fused glass artist who resides in Palm City, Florida. Since childhood she has had her hands in some sort of art project; from silversmithing to stage design and construction in high school to computer graphic design and photography. Her love of glass began in 1992 with a stained glass class which eventually led her to her true artistic passion - fused glass. She loves the technological challenge and the complexity of the medium. Heating glass to its molten form; the look of fluid, moving glass. This flowing movement is evident in her body of work.
Primarily self-taught, she has refined her skills and studied with some of the country's foremost glass artists. Her work has been shown in several group exhibitions, and is represented by galleries on the east and west coasts of Florida and in many private residences.
Dot spends most days in her studio doing what she loves. She constantly seeks to expand her artistic and technical perspectives. When she's not in the studio, she enjoys traveling with her husband, Mark.
Phone: 772-285-3663