Eileen Lyons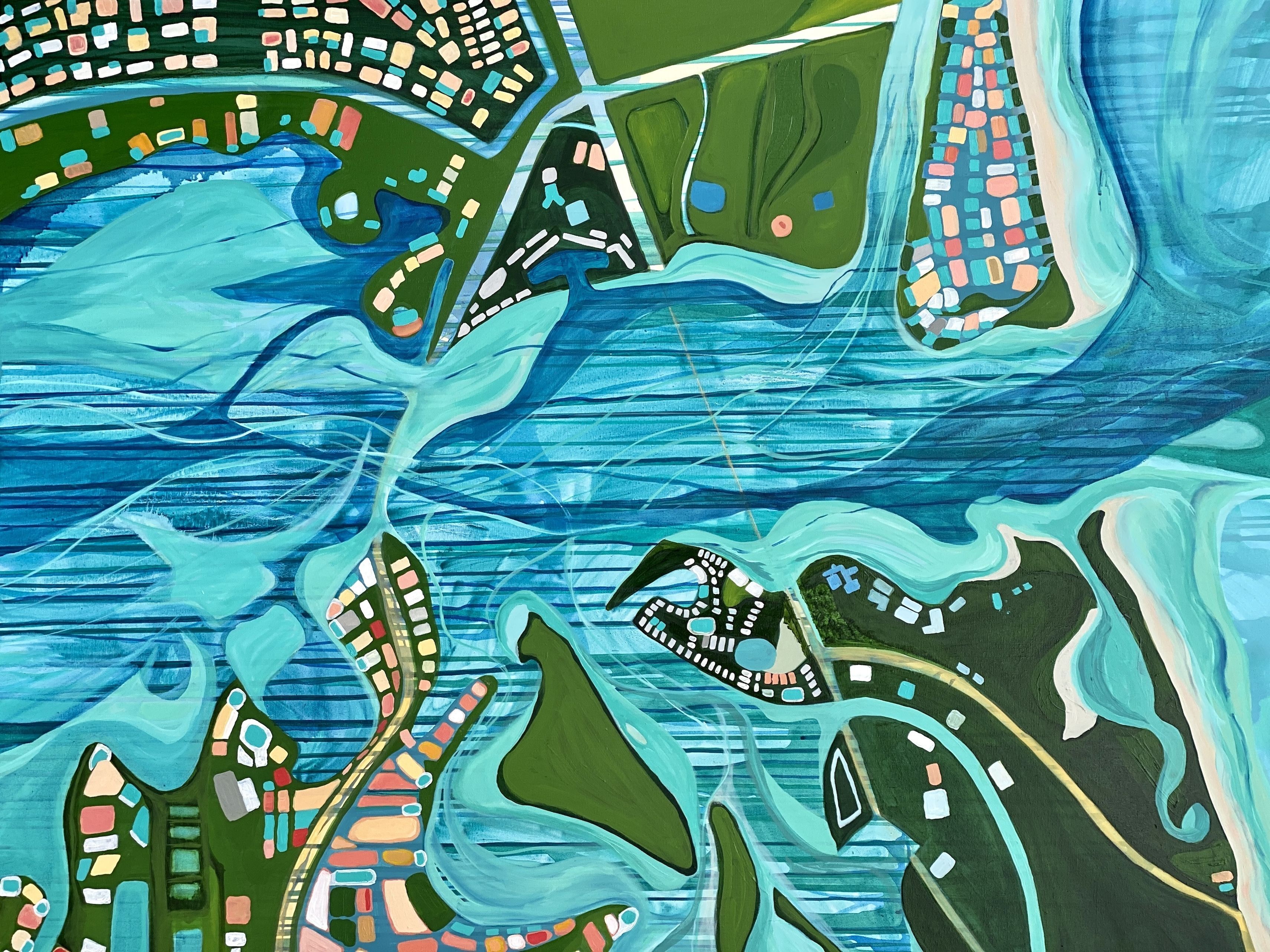 Eileen Lyons is a fourth generation painter. She lived and worked as an artist and arts educator in the Washington, DC metropolitan area for more than 20 years. Her work has been shaped by the changes in her environment and stages of life.

As a child growing up on Long Island, Lyons remembers hours of drawing and the experience of living by the ocean. As a teenager, her family moved to West Palm Beach, Florida, where she graduated from Cardinal Newman High School and also attended adult art classes at the Norton Gallery of Art. She received a BFA in painting and sculpture from St. Mary's College of Notre Dame, South Bend, Indiana. After graduation, she moved to Germany, where she worked as a civilian for the United States Government concentrating on technical drawing, cartography and military illustration. Lyons finds that this experience continues to inform her art work today through her use of charts and maps.

Upon her return from Europe, Lyons lived and worked in New York City for several years before settling into the Washington, DC area in 1988. Lyons graduated from the American University in Washington, DC, with an MA in Museum Studies. Lyons' work continued to develop through advanced masters level painting classes at the Corcoran School of Art + Design with William Christenberry and Steve Cushner. Lyons also earned her certification to teach secondary education at the University of Virginia. Lyons currently resides in her home studio in Jupiter, Florida and is a faculty member at the Armory Arts Center in West Palm Beach. Lyons continues to work contractually at the Norton Museum of Art in West Palm Beach and the National Gallery of Art in Washington, DC where she is a teaching artist.