Evangelia Deslis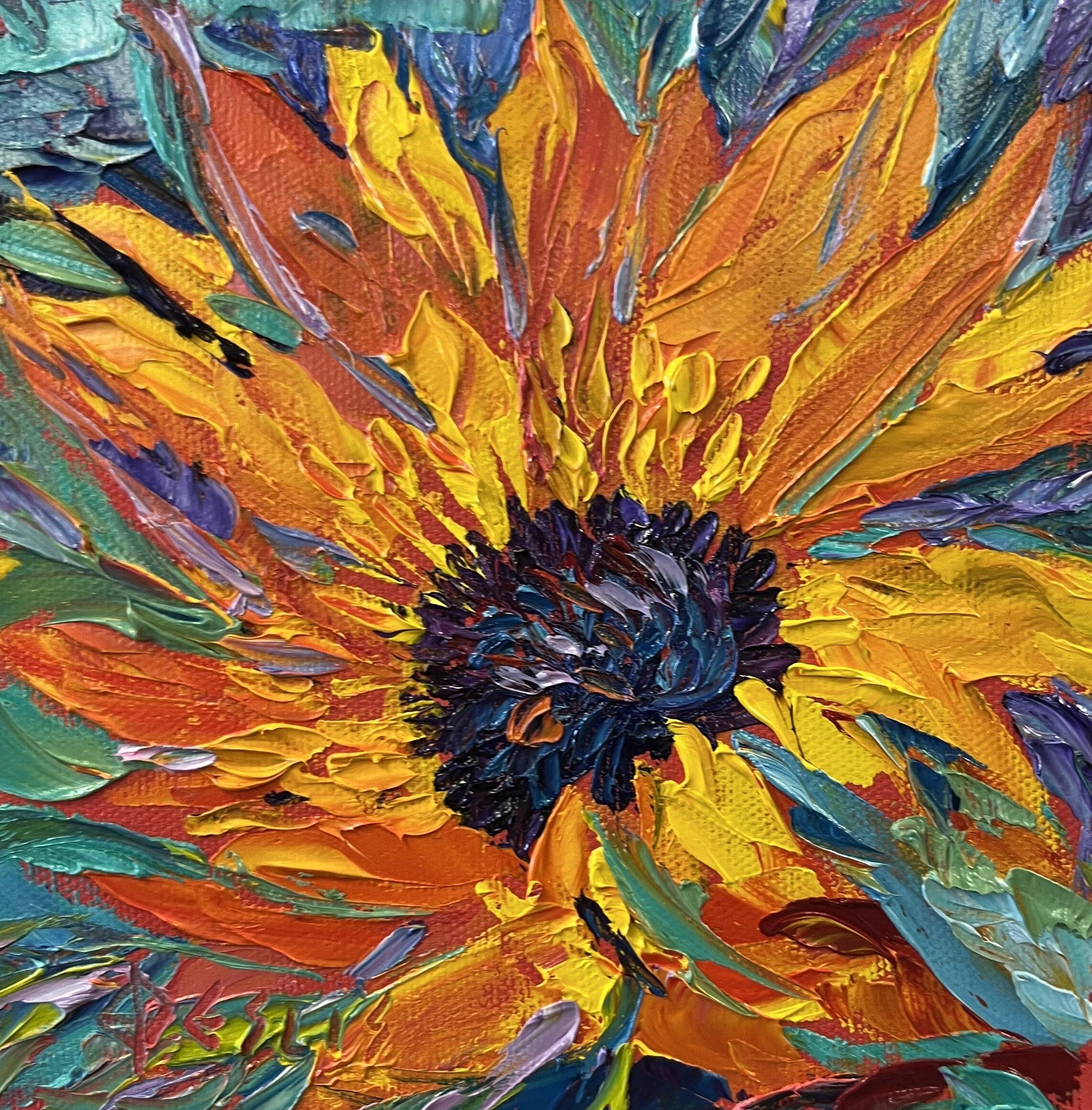 Growing up in Greece, the Mediterranean Sea, the boats my family built, and my Aunt who introduced me to oil painting, shaped me into who I am today. Hot summers with bright skies, wine-colored seas that smell like the blue of the Greek flag, and bright red juicy watermelons with vibrant green husks all influenced how I lived and viewed the world as an artist.

When I came to America, I went to CalPoly Pomona to study Fine Arts in California. There, I was able to hone and refine my skills in many forms of art, from ceramics to batik, art history, different art techniques, and more. I love using combinations of different styles and tools, like palette knife painting, to bring new dimension and life to my work. I continue to learn and utilize new styles and tools everyday.

After I graduated with my Bachelors, I chose to focus on my family and raised two brilliant daughters. I continued using my artistic skills to do delicate cross-stitching and creative quilts in my free time. My friends and family always loved my work and encouraged me to do more art and put myself out there, but it wasn't until my kids were older that I returned to painting regularly again in a studio.

I started painting 'Blissful Times' in 2019 from a picture I took at the beach. It started off as a simple practice painting that quickly expanded into something much bigger (literally!). 2020, when the pandemic happened, I didn't get to go to the studio as much. When I finally did return, I decided to add a mask as a way to acknowledge how the pandemic changed everyday life for everyone. Life changed dramatically for me again in 2021, when my youngest daughter passed away unexpectedly from a medical complication. I used my art as a way to heal and I ended up bringing her into the world of my painting using her favorite colors : Lilac and Teal.

Art has always been a form of meditation and relaxation for me while I do my best to to depict my interpretation of the world in my own unique way. The smell and feel of the medium brings back many happy childhood memories for me. Art has become more than just my passion, it has become my sanctuary.