Jacqueline Pimienta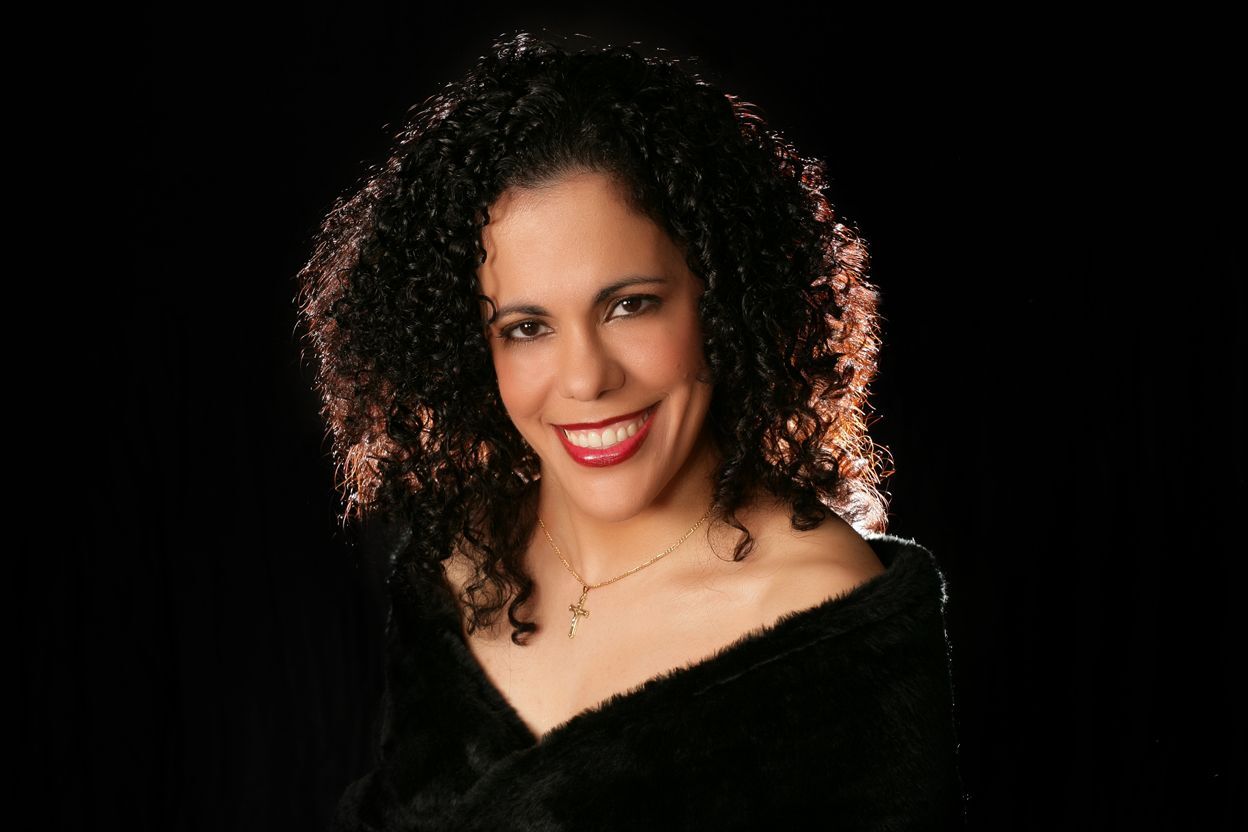 Jacqueline Pimienta is a privately trained soprano with varied experience both as a soloist and choral singer, having performed opera, operetta, musical theater, and many art song and sacred music recitals in South Florida. Operatic roles include Lucy in The Telephone (Menotti), Clotilde in Norma (Bellini), Frasquita in Carmen (Bizet), and Miss Rose in Lakmé (Delibes). In addition, during her work with the Crittenden Opera Training Program she performed a number of other opera scenes. In the operetta repertoire, she has performed the roles of Marietta in Naughty Marietta (Herbert), Mascha in The Chocolate Soldier (Oscar Strauss), Yum-Yum in The Mikado and Josephine in HMS Pinafore (Gilbert and Sullivan). She has also sung the role of Ellen Manville in Susan Birkenhead's musical comedy, What About Luv? Coral Gables Symphony and Opera featured Ms. Pimienta singing Mozart's Alleluia in the pilot of American Ideal, a public television program. She has sung a number of concert programs of varied art song, lieder, and arias, as well as a complete program of 19th Century French vocal music, in promotion of which she performed live on the radio.

Along with her performance of secular classical repertoire, Ms. Pimienta is strongly drawn to and has a particular love and devotion to the oratorio and other classical sacred repertoire. She has enjoyed much positive response performing that literature in a variety of venues, ranging from church service music, as guest soloist on area church concert series, and as part of the literature on song recitals, which have included, among other selections, sacred works of Bach, Handel, Haydn, Mozart and Antonín Dvořák's two sets of Biblical Songs. She continues to enhance her knowledge of that repertoire and seek out performing venues in which to share her love of sacred song.

Ms. Pimienta received her Bachelor of Arts in Language and Linguistics from Florida Atlantic University, and is fluent in Spanish, French, and English. She is a professional interpreter and translator, as well as a language coach for classical singers. She is also trained in Middle Eastern dance and modern jazz. She continues to study voice and coach the vocal repertoire with professionals in the Palm Beach County area. Ms. Pimienta has twice won first-place in the classical division for her level at the National Association of Teachers of Singing district auditions. Most recently, she was featured as the soprano soloist in Handel's "Messiah" with the Indian River Pops Orchestra.