Linda Aileen Miller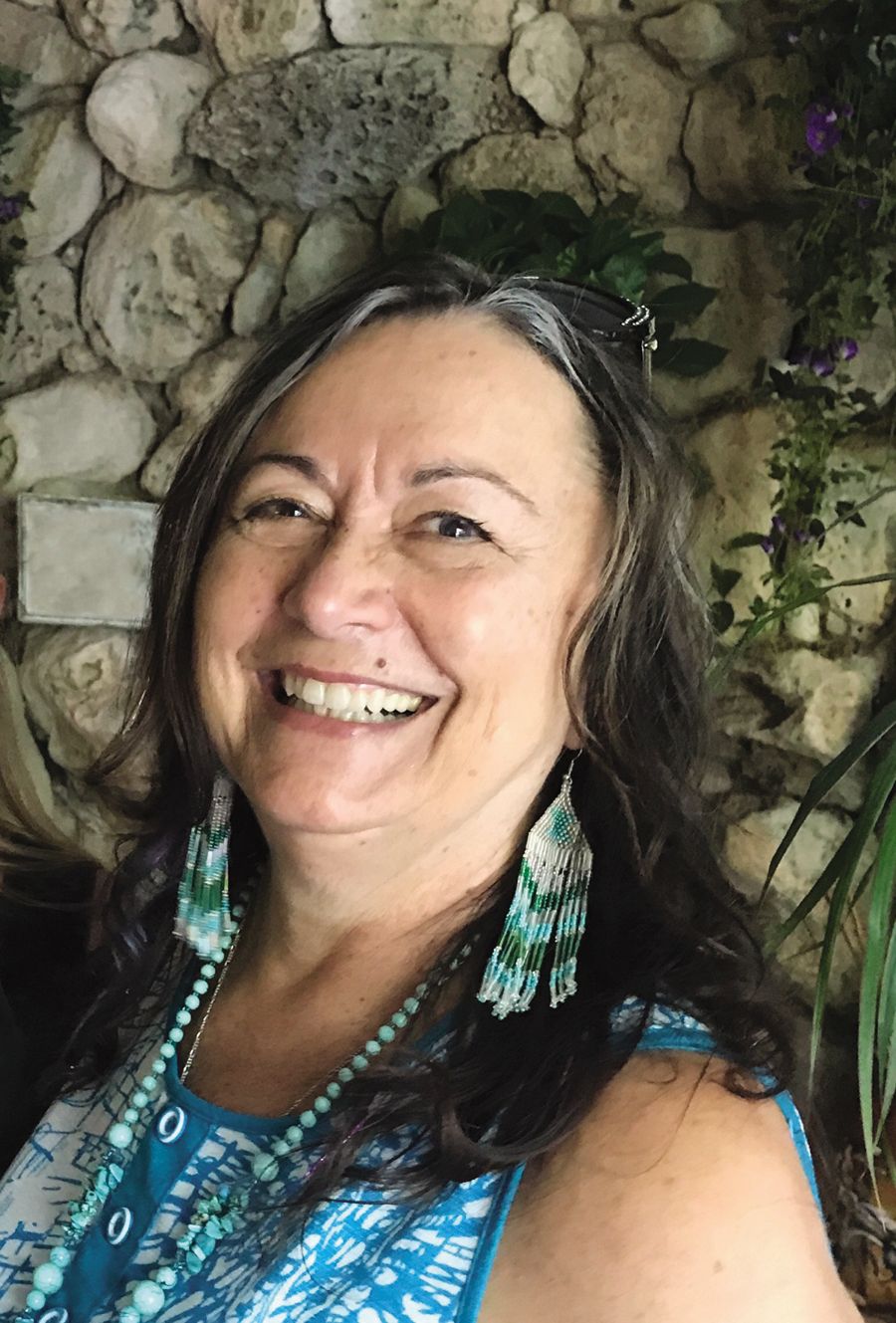 Linda is a knowledgeable Myofascial therapist, a River Warrior, a doula, friend of US Veterans, (particularly those returning home after deployment, where she offers free sessions to comfort PTSD sufferers). Linda is a Licensed Massage Therapist, specializing in Myofascial Release Therapy, Reiki, Pre-Natal and Post-Partum Massage and Complimentary Therapy for children. She's currently working on her third book; which are mostly "a compilation of poems, ponderings, musings, & meanderings of some of the most intimate & intense moments" of her life. Linda is able to illuminate all of her gifts of healing and giving through her writing talent. Her poems and writings originally began as a way for her to heal her own heart through prose, but her writings soon took the form of self-published books that have helped countless others feel deeply and gain hope.
Literary Excerpt:
"Life Is The Muck, The Magic and The Miracles"…
A healing journey by Linda Aileen Miller, LMT, CD(DONA) self-published February 2018
Committing the words of my heart into beautiful notebooks allows my feelings to flow.
In 2001, when one of my son's best friends, Joshua Homer Williams, passed unexpectedly in
motor vehicle accident, I began a seventeen-year long healing journey.
Josh's Grandmother, Iris Wall, owns the Seminole Inn in Indiantown, FL. Josh and Brian
learned some of their earliest work ethics inside those historic walls and no doubt caused
more than a little mischief there as well.
It was a Tuesday morning when I received the phone call from Brian.
"Mom, Josh Williams is dead." I can still hear his voice, through his tears.
Attempting to make sense of it would never happen. All I could do was write.
This was so wrong!
I felt anger in ways I couldn't even express! Anger at life, at God, at the truck that hit him…
and even the damn FOG! For years I hated fog!
I wrote and wrote and wrote.
The passing of other loved ones found a way of weaving in and out of my heart, including
my brother in 2005, and my dad in 2008.
In 2001, someone close to me died EVERY month. The grief seemed to always circle back to
Josh!
Suddenly one day something shifted.
Josh, beyond this reality, began to magically help me connect pieces of unfinished grief from
other chapters of my life. He helped me find peace in a way I had never known. There
remains no doubt in my mind that it was Josh helping from the other side.
A dear friend once said to me, "I feel like I'm reading your diary when I read Josh's story".
I replied, "That's because you are". Within the pages of years of journaling, while healing my
own heart, the guts of my soul lay bare-naked, raw and real.
I knew I had to use my gift of writing to make a difference, believing we do not know how to
grieve in our society.
We place rules and unrealistic time limitations on the bones of our soul's deepest love.
How? How can we? We are different. Our stories are different. How can any two of us be
finished within a rigid structured time-construct?
We love differently. We grieve differently. I remember telling Erin, Brian's friend whose
Mom passed that same year in May, 'we grieve deep because we love deep!'
"Life Is The Muck, The Magic and The Miracles" was born out of grief and out of love,
healing of my heart, and embracing the circle of life in a most unexpected way.
I am grateful this book has touched friends, and total strangers who connect to my words.
It is a gift to have others express their grief and their magical moments saying…
'it feels safe to share with you'.
Recently I visited my son. It has been eighteen years since Josh's death. From the backseat
of his truck Brian's, almost four-year old normally quiet, son belted out Queen's
"We Will Rock You and We Are The Champions" while drumming on my seat!
How many days did I play those songs loud and proud riding home with the top down after
Brian and Josh won their basketball games between Redeemer and John Carroll?
Oh, my…how many indeed?
I felt my heart open and water softly fill my eyes as I glanced over to see a tiny bit of the
same in the big 6 ft. 3 in. lug of a guy who is my son.
Ahhh…the drum beat of music…a little piece of magic that sneaks into our souls, leaving a
life imprint that spontaneously grabs us when we least expect it! Thank God!
Among our most powerful yet subtle healing arts, I believe the written word and the notes
of a simple song stand strong!
I began this written journey for me, and it was not easy. Purging our souls often is not.
One day I realized it is also for Brian and for each of you. I knew I wanted to honor Josh,
and share with my own son how important life truly is, in this reality and beyond,
and how proud I am of the man he has become.
I am committed to using my gifts of expressing from my heart, because 'tomorrow is never
promised' to any of us. We all have a story. Perhaps I've inspired you to share yours?
In the '90's I worked with Shiloh Theatrical Productions on "The Who's Tommy".
We performed the show first in Stuart at The Lyric, and took it on the road to Melbourne, FL.
Digressing for a moment, growing up I loved to sing. My rock 'n roll drummer brother
reminded me on a regular basis that he had all the talent in our family. When I would sing,
he would look at me and ask 'Linda, who sings that song?' I would proudly reply
'Diana Ross'. His response was, "EXACTLY! Keep it that way!"
After months of rehearsals and live performances the music and lyrics from "Tommy" were embedded in my heart. Some of them had deep personal meaning for me.
Closing night in Melbourne, just before the final "See Me, Feel Me, Touch Me, Heal Me"
number a cast member was injured.
That meant there would be a hole in the center of the line-up.
I can still feel our Stage Manager's, Joe Wilcox, hand prompting me to "GO!" "Get out there!"
In my heart, "the show must go on" rang loud and clear, so 'go' I did!
Tall and proud among the powerful voices of that awesome cast, both determined and
dedicated in the moment to add my love and my voice still brings up a well of tears.
Thanks for the 'stretch', Joe.
My brother, Chip, was in the audience that night!
Isn't that what we all want?
"See Me, Feel Me, Touch Me, Heal Me"….