Lynn Morgan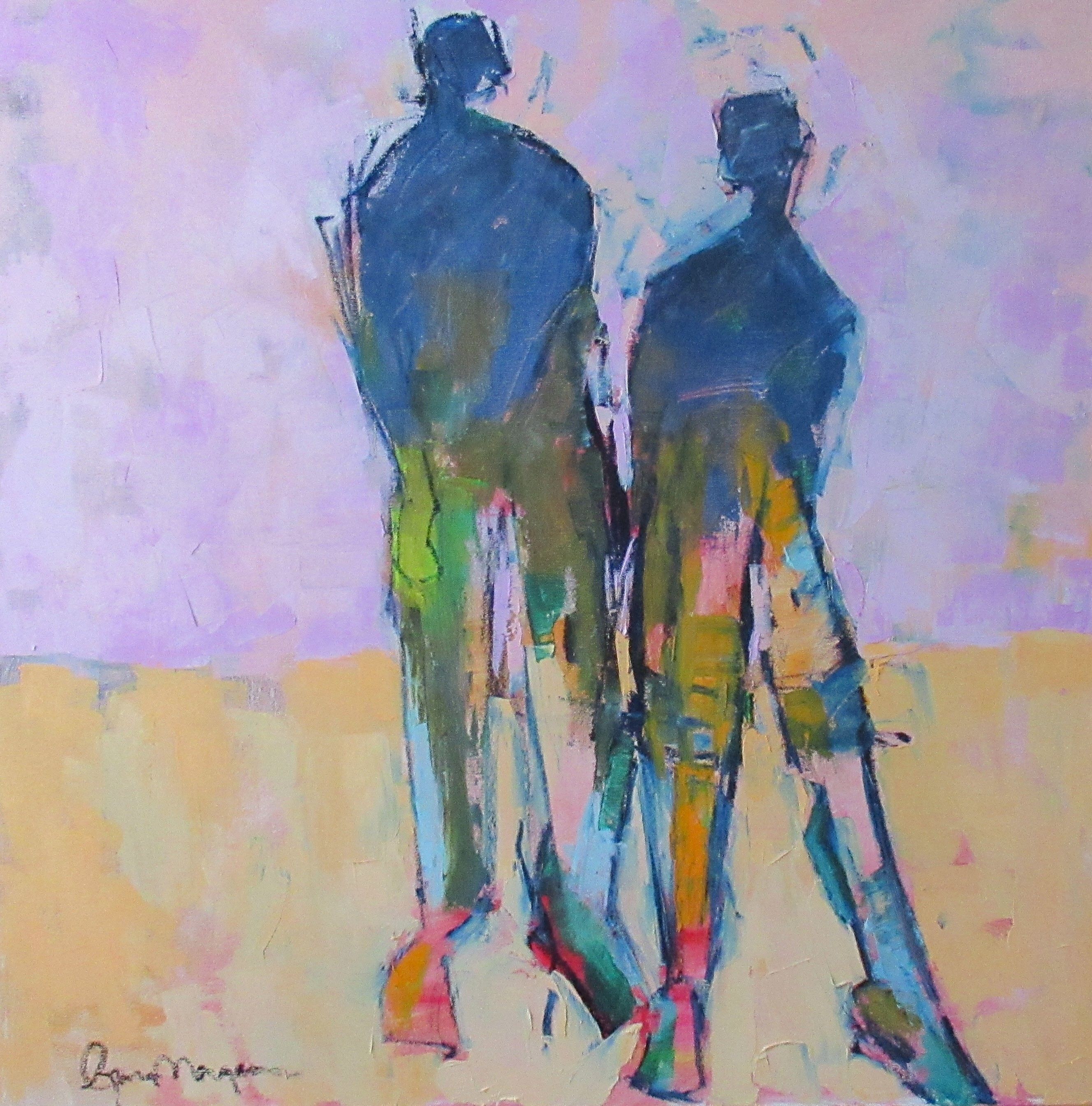 For Lynn Morgan, creating art is an integral part of her philosophy of being consciously aware of the world around her. Lynn has been creating art all of her life. Until her retirement from the corporate world, art was one of her hobbies, but it was the only hobby that she never tired of. She knew that when she retired, she would reinvent herself as an artist, and that's what she did. By attending classes and workshops, she learned techniques that have evolved over the years from realistic renderings to a much more abstract style. Lynn loves to travel the world and is considered quite the adventurer by her friends. Her works are inspired by the sights and sounds of her travels to various parts of the world.

Travel has become one of Lynn's passions. She started her travels with Hawaii, where she attended the University of Hawaii for one semester. Since then she has returned to Hawaii with her daughter and also visited France, England, Switzerland, and several other European countries, as well as Tahiti, New Zealand, Australia, South Africa, Zimbabwe, Zambia and Botswana. In recent years, she bicycled in Slovenia, Austria and Italy, she hiked throughout Patagonia, including a visit to Cape Horn. She has also sailed the Dalmatian Islands in Croatia on a 41-foot sailboat. Many paintings have been inspired by these adventures.
Lynn was born in a Detroit suburb, but has spent most of her life living in Florida. She doesn't paint a lot of Florida scenes because she says, "I see Florida scenery all the time. What inspires me is scenery that I only get to see when I travel."

Lynn's early art experiences were orchestrated by her mother, a former student at the Parsons School in New York. As a pre-teen, she was allowed to ride the city bus to downtown Detroit (imagine that!) by herself. She would browse the stationary departments at the big department stores to find drawing paper. As a teen, she began to paint with acrylics.

Life took the marriage and career path, and those demands became primary. Lynn has a Bachelor's degree in Education and a Master's degree in Human Resources Management. She ultimately became a single mother, so the ability to support her daughter became the driving force in her life, although painting remained a hobby. She tried flying a plane, playing guitar and piano, playing golf, SCUBA diving and sailing, but she always came back to painting.


In later years, Lynn began painting with watercolors and took classes with Garri Katz, Barbara Nechis and Robbie Laird. She also took art classes at Palm Beach State College where one of her instructors introduced her to pastels. She was hooked on the look of the pastel sticks, the feel of the medium in her hand with no brush as a go-between, and the brilliant color that clings to the tooth of the paper.

When Lynn first began painting with pastels, she tried portraiture. Although her portraits were well-received, she was drawn to non-objective art, and portraiture is about as far from non-objective art as you can get. She began a period of figurative paintings, studying with Margaret Dyer, and her style evolved into a looser, more abstract one. As her travels increased, Lynn began painting landscapes. She has studied with Miroslav Antic, Terri Ford, Casey Klahn, Aline Ordman, Jen Evenhus, Melinda Cootsona and Tony Allain. Her style continues to move toward more abstraction in both landscape and figurative works. Lynn has now added an exciting new collection of abstract oil and cold wax paintings to her portfolio.

Lynn is now a full-time artist. She is a signature member of the National Association of Women Artists (N.A.W.A), the Artists Guild of the Boca Raton Museum of Art, the Florida Artists Group (FLAG), Women in the Visual Arts (WITVA) and the Martin Artisans Guild. She is a juried member of the Pastel Society of America. She exhibits both locally and nationally and has won awards at several exhibits. Lynn is currently represented by GalleryVibe in Naples, FL, The Palm Room Art Gallery in Sewall's Point, FL, and she teaches pastel classes and workshops at the Lighthouse ArtCenter in Tequesta, FL.