Mallo Bisset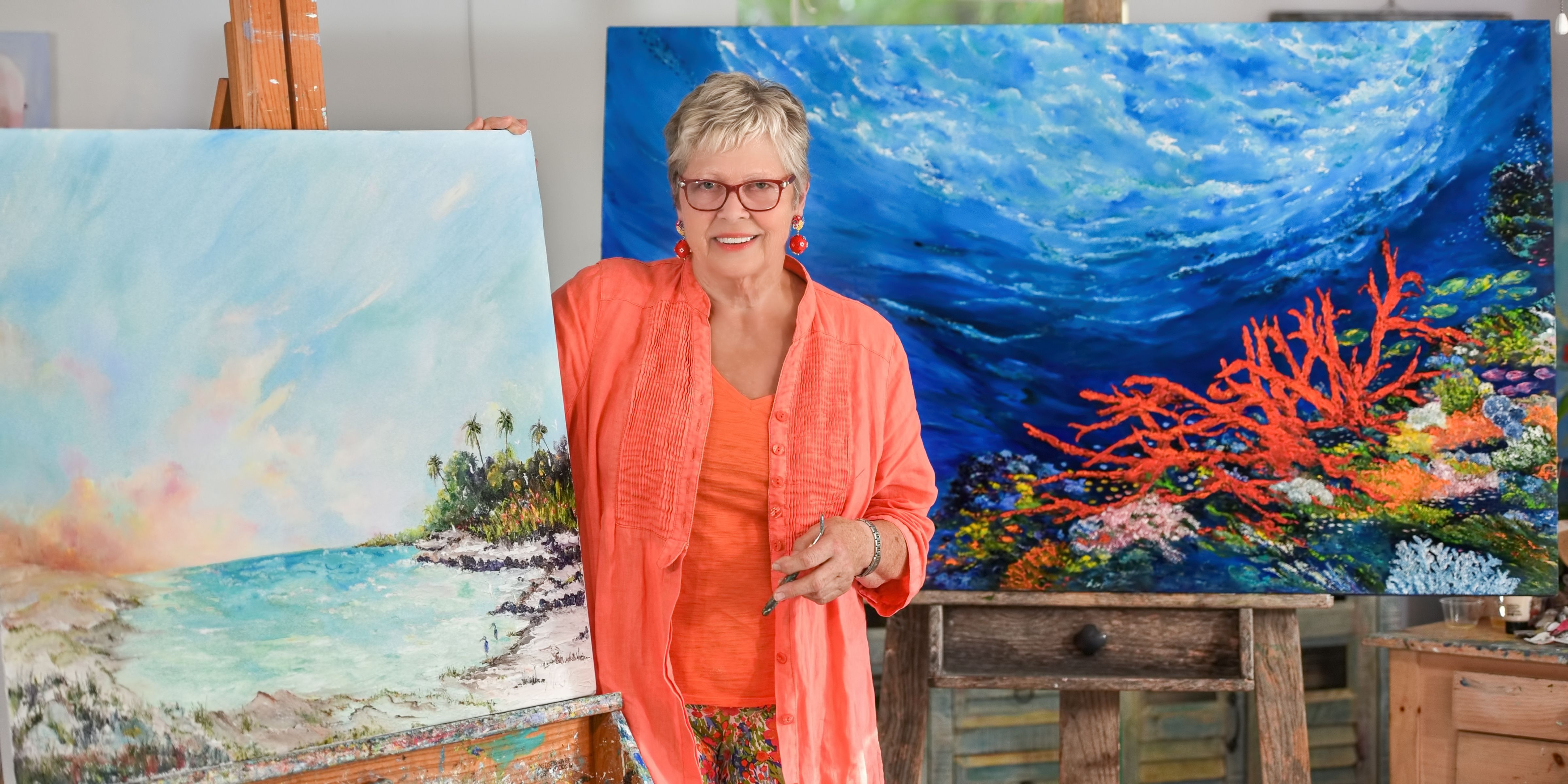 Mallo Bisset is an award-winning artist, successful entrepreneur, and local philanthropic legend. Mallo, and her daughter Alex own Red Barn Furniture, established 1988. But Mallo is best known for her participation and support of many local organizations. After over 34 years in Martin County, she has left her mark!
The arts and the cats in Martin County have benefitted the most by her boundless energy and generous heart.
She has been a member of the Palm City Art Associates since 2008. She helped as a volunteer, hanging exhibits for five to six years and they nominated her for the Marties Award, which she won. She has been a member, volunteer, and supporter of MartinArts since 2009 and sponsored Dinner Under the Oaks in 2021.
She was a member of Port St. Lucie Arts League for five years and is currently a member and President of the Martin Artisans Guild. She also is Events chair and Fundraising chair for the Guild and has been integral in the success of the opening of the guild's very own Palm Room Art Gallery & Artisans Boutique as well as the success of the Open Studios Tour.
Domino's Cat Rescue League, a no-kill cat shelter in Palm City succeeded with her help as event and fundraising organizer from 2008 to 2018 and as a member of the Board of Directors from 2013 to 2018.
Mallo became a member of The Elliott Museum in 2019 and continues to support their efforts in the community. She also joined many of her friends by joining the Women Supporting the Arts. Like Mallo, WSA does much to support the creative community and further the arts in Martin County.
The number of non-profits Mallo's generosity has touched and lifted is too great to list, but it cements what we all know- her passion to help her community knows no bounds.
Phone: 772-260-5212