Maria Gullberg-McCadden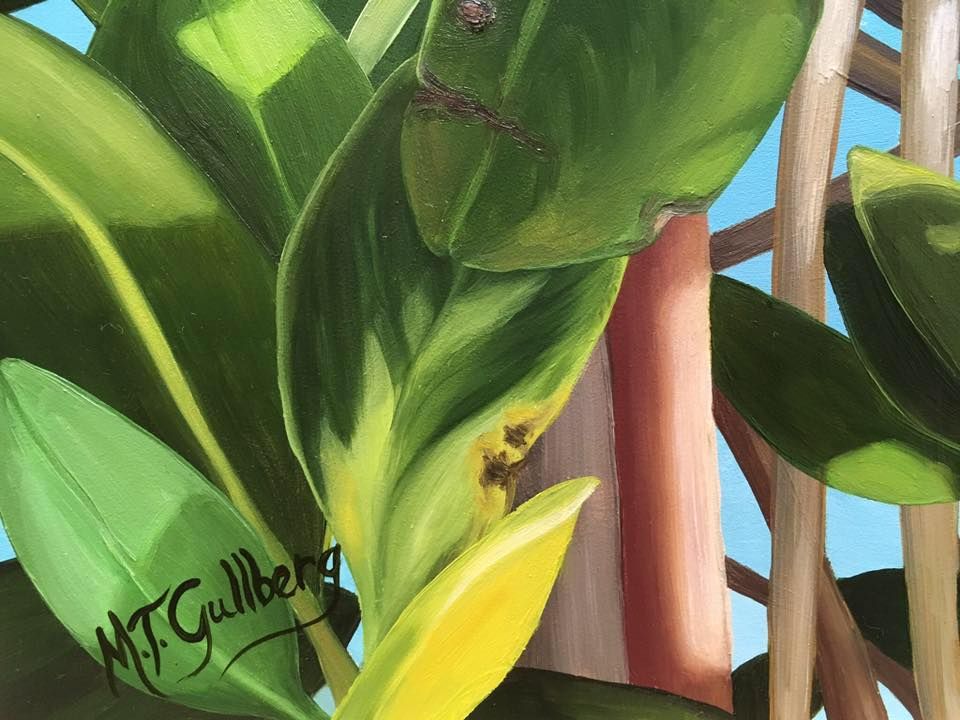 ABOUT THE ARTIST
Maria Gullberg-McCadden was born in Norristown, Pennsylvania and raised in Montgomery and Lancaster Counties.  Creativity in all its forms was the norm in her family of artists, singers, and musicians, and Maria's creativity was always encouraged.  While the obvious influences of her father (an architect) and grandfather (a self-described "Sunday Painter") helped form her love of art and painting, Maria's mother remains her greatest supporter.
Attending Catholic schools, Maria often received Art Awards throughout her early education, and she credits her high school art teacher, Richard Ressel, with instilling in her a deeper appreciation for the arts.  While attending Moore College of Art from 1981-83, Maria was exposed to the exciting and vibrant Philadelphia art world.  Working as an assistant at the Philadelphia Museum of Art's library helped to ignite her passion for education and art history.  With a shift in career focus, Maria transferred to Millersville University to study Art History where she earned her BA in Art.
In 1993 Maria moved to Port St. Lucie, Florida with her two small children and started teaching art at St. Anastasia School in Ft. Pierce.  After 22 years of teaching she followed her heart's passion for helping people on the margins and traveled to New Mexico to serve as a missionary teacher at St. Francis School, a missionary school that serves the Jicarilla Apache Nation and surrounding community.  Now back in Florida, semi-retired from nearly 25 years of teaching art, Maria has returned full circle to her first and best gift:  Painting!  Maria works mostly in oil paints and watercolors, but will often work in other mediums such as acrylics and charcoal as her subject directs.  Her many experiences and interests uniquely inform her mission, which is to remind people, through her landscape and nature paintings, of the joy and wonder that is abundantly present in all of creation.